Mom-To-Be Dragged for Text to Friend Who Spent Over $200 on Her Baby Shower
The internet has backed a woman after her "entitled" friend asked her to buy her cake "to spoil her at all" despite having spoiled her just one day prior with over $200 worth of presents for her baby shower.
In a post shared on Mumsnet last Sunday, the woman, who goes by the username Anon638292, explained that her lifelong friend had a baby shower recently. Since the friend has been struggling with money, she "went all out," showing up with many expensive presents.
She said she got her friend "a big item off their list, about £200 (roughly $244) worth of baby clothes, a big gift for the mum-to-be, the full works."
Despite her generosity, the next day she got a text from her friend, with a link to "one of these ones where you can donate to buy them a slice of cake in a shop etc, saying 'if you ever feel like spoiling me at all one day...'"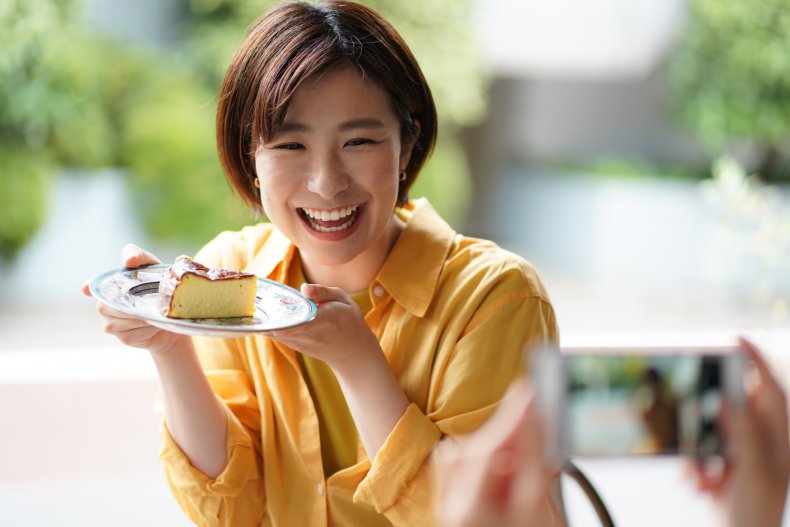 According to research by trends experts What To Expect, 75 percent of expecting couples create a baby registry for their baby shower, and with the cost of living rising, items on the list increasingly include essentials like wipes and diaper rash cream.
About 84 percent of parents are registering for more essentials versus nice-to-haves. The most common products parents try in-store include car seats (24 percent), strollers (21 percent), bottles (14 percent), travel systems (13 percent), and clothing and diaper bags (12 percent each).
Most of the 118 comments on the thread sided with the poster. One user, TempName01 suggested: "Deliberately misunderstand and say 'aw thanks that's so kind, you know I love cake.'" User Notimeforaname said: "You just write back I've already spoiled you."
Another user, cstaff commented: "Wow that would be really off putting for me. I would be looking at her in a whole new light after that. Really f**king cheeky."
User Mydogatemypurse suggested that there could be a different meaning to the friend's message: "Maybe she was trying to say a piece of cake is enough and you don't have to go all out. She might be embarrassed."
RockingMyFiftiesNot said: "If she hasn't acknowledged the gifts you gave her, I'd respond 'just checking you received my baby shower gifts?' and totally ignore the cake message.
"If she has acknowledged receipt of the baby shower gifts I'd respond saying 'if only I'd know, cake would have been a helluva lot cheaper than what I bought you' She sounds a bit 'Mumzilla' if there is such a thing."
User Soonberaining wrote: "I'd say, surely you have plenty of cake left over from yesterday. Have you opened my gifts yet?" And Bubbafly added: "I'd say...you can't have your cake and eat it you greedy whelp...and then a smiley face."
Fatarseflanagan09 said: "People seem to get more entitled every time they give birth, have a hen party, get married etc, when kids started with prom nights they wanted ball gowns, makeup done and ferrying about in a limousine.
"Pamper parties for four year olds and cake smash parties for toddlers, everything is a competition who can afford the most, everything's grab grab grab and it's sickening."
If you have a similar dilemma, let us know via life@newsweek.com. We can ask experts for advice, and your story could be featured on Newsweek.