Mom, 24, 'Hooked on Conspiracy Theories' Dies After Rejecting COVID Shot
A young mother has died of COVID-19 after becoming "hooked on conspiracy theories" and deciding not to get the vaccine, her family said.
Abby Gibbs, 24, of County Durham in northern England, was admitted to hospital after falling ill with the virus at the start of September. She died on September 22 after battling the virus for almost three weeks in intensive care.
Her mother, Lynne Gibbs, told The Northern Echo newspaper that she and her daughter had been scheduled to get their jabs on the same day.
Her daughter decided not to get the vaccine, but admitted it was the "worst mistake" of her life after she ended up in hospital with COVID-19.
"Abby was supposed to go the same day as me to have her vaccine, but she was that hooked on conspiracy theories, she decided not to go," Lynne Gibbs told the newspaper. "The first day she was admitted, she said 'mam, I wish I had gone and got the vaccine—this is the worst mistake I have ever made.'"
She was only able to speak to her children and family via FaceTime while in hospital, but Lynne Gibbs said her daughter continued to provide for her family even as her condition worsened.
Abby Gibbs' younger brother, Lewis Gibbs, said his sister had been thinking of her three children in the days leading up to her death. "I was the last person she spoke to, and she said make sure you look after the kids—make sure they can have the best life they can," he told the Echo.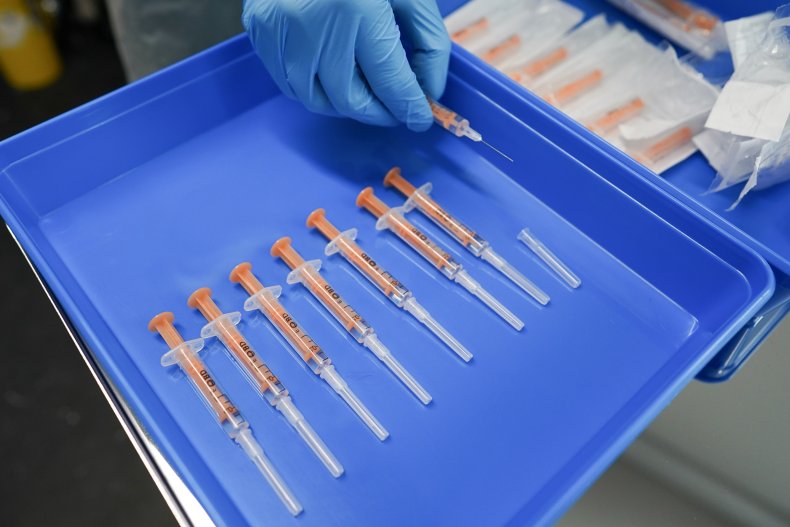 He added that his whole family had all gone to get their vaccine in the wake of his sister's death. The family is now urging others to do the same to ensure they avoid the same fate.
"We just hope this will help raise awareness to bring people forward," he said.
"I wouldn't wish this on anybody, to have to sit children down and tell them that their mum has gone to heaven. If Abby had been vaccinated she would still be here today."
Meanwhile, a GoFundMe page has been set up by a friend to raise funds to help support Abby Gibbs' children—6-year-old Makayla, 5-year-old Harrison and Fallyn, 3.
"As a community let's get [together] and raise as much as we can," Leanne Bird wrote on the page, which has so far amassed more than £1,400 ($1,900) in donations.
The Gibbs family has been contacted for comment.