Mom Made 13-Year-Old Son Help Hide Sister's Body, Documents Show
A Houston woman wanted for allegedly killing her sister is now believed to have made her own son help hide the body, according to police records.
Carmen White is currently on the run from law enforcement after her sister, Cynthia Cervantes, was found shot to death on April 1. Records obtained by ABC 13 News indicate that she has been charged with capital murder.
The Houston Police Department initially responded to a call from an industrial metal work facility, after a witness reported finding a dead body nearby that had been burned. An autopsy later revealed the corpse to be Cervantes. A friend of White later told investigators that she had become nervous and paranoid in the days after the body was found, attempting to trade in a vehicle that police later found a significant amount of blood in.
Speaking with investigators, White's ex-boyfriend said that she had asked him and his current girlfriend for help with hiding her sister's dead body, which they both declined. After that, police records show that White then made her 13-year-old son help her with the grisly task.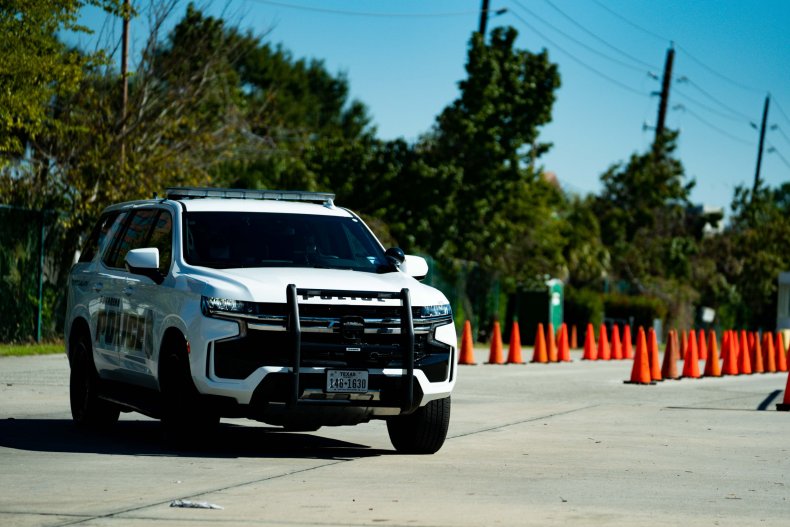 According to records obtained by ABC 13, the boy told police that he "reached down and lifted what felt like human legs, so he dropped the legs on the ground." At that point, he claimed that his mother became angry and he "feared what she may do to him, so he gave in [and helped with the body] out of fear for his safety."
White's friend also indicated to investigators that she might have had a plausible motive against her sister. Cervantes had, prior to her death, called the police on her sister, meaning that White might have been out for revenge of some kind, they explained.
ABC 13 reported that White was arrested on February 8 for making a terroristic threat to a family member and possession of a controlled substance. In addition to her capital murder charge, she is wanted for failing to appear in court for those earlier charges. It is unclear based on available reports if Cervantes was the person who reported White to the police back in February, or if the friend was referring to a separate incident.
Newsweek reached out to the Houston Police Department for comment.
Meanwhile in February, a Houston couple was also charged with capital murder in connection with the death of a child the previous year. Kayla Holzendorf, 25, and her boyfriend Dominique Lewis, 29, were accused of abusing Holzendorf's 8-year-old son, Keyontae Holzendorf, until he died, beating him and bounding him with duct tape in a motel tub. The couple faces the possibility of life in prison or the death penalty.