The internet has thrown its support behind a mom who wants to refocus on her career after she initially agreed to spend more time at home.
Managing child care is one of the many difficult decisions parents need to consider when raising young children. This struggle sometimes leads one parent to go part-time to avoid paying high childcare costs.
Writing on the advice-centered forum Mumsnet, user Hollie93 explained she had at first agreed to reduce her hours at work in order to take care of the children.
The Mumsnet user is not the only parent to face this dilemma. Understanding Society, a U.K. study of countrywide trends, estimated in 2019 that fewer than one in five new mothers returns to full-time work in the first three years after maternity leave.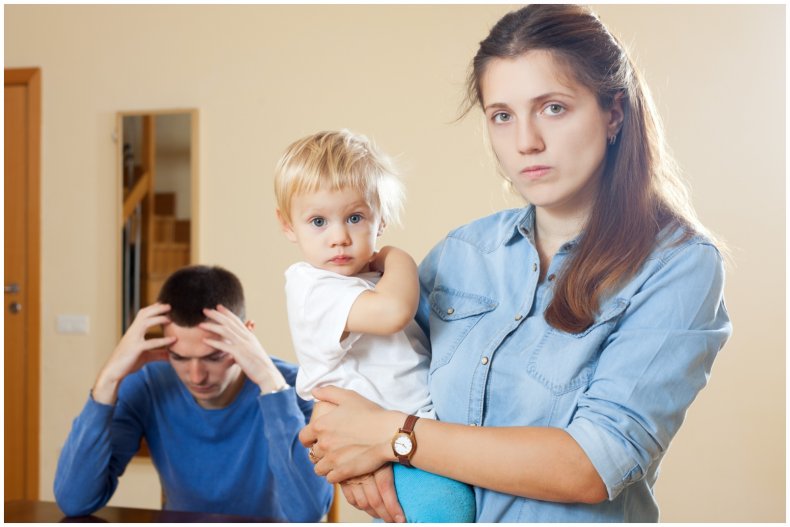 But, Hollie93 later admitted she had started to feel "resentful" that her husband would be able to carry on with his career.
She said: "So, DH [dear husband] earns more money than me so we made a decision to drop my hours to facilitate child care.
"However, I am becoming resentful that he is able to do well in his career and mine hasn't even started. I think what I need is other mums telling me they held off too, at least until [the] youngest child started school.
"I'm early 30s so not a spring chicken, haha. I now have a much clearer idea of what my chosen career is and will [I] be able to achieve it working part-time whilst kids are at school as I'll need to retrain?"
"I've already prioritised DH's career as it was the only thing that made sense, but is it unreasonable to want to start mine now?" she said in a later post.
Her original comment attracted some 348 comments since it was uploaded on Sunday, April 10, with many people encouraging the mother to go back to work full time.
One Mumsnet user said: "They are his kids too. Your career, earning potential and pension pot have suffered (and is suffering) at the expense of his. That's patently unfair."
Another added: "OP [original poster], I regret putting my career 2nd to my now ex DH's. If I could turn back time I would have made different decisions. My advice is to make your career [an] equal priority."
A third commenter posted: "Me and my DH both work full time and pay for childcare. You don't have to work part-time, surely."
But others suggested working part-time could prove to be beneficial in the long term and offer opportunities to progress in a career.
One said: "Working part-time has helped my career. I finally have time to do some training courses and CPD without stressing. Currently doing a leadership and management level 6.
"Could you do some online courses while you're part-time so when you're able to go back full time your options are open?"
In an update, Hollie93 said she worked 24 hours each week and that her partner earned double her wages. She added her salary would not be enough to pay for full-time childcare.
In the 2019 Understanding Society report, Professor Susan Harkness, of the University of Bristol, said: "The results of our study highlight how gendered employment patterns are following childbirth, with men typically remaining in full-time work and women leaving full-time work.
"This loss in work experience, and in particular full-time work experience, is an important part of the explanation for the gender pay gap and suggests women still suffer economically as a result of taking on childcare responsibilities.
"Worryingly, it appears that women who return to employment typically see their chance of moving up the occupational ladder decrease. Women who return to the same employer risk becoming stuck in their job roles with limited career progression."