Mom Praises 'Heaven-Sent' Barber Who Made Haircut a Game for Son With Autism in Viral Clip
A video has gone viral after a gracious mom praised the work of her son's barber for making the experience fun for the 6-year-old rather than overwhelming and traumatic.
LaQuista Erinna told Newsweek that getting her son Jackson, who has autism, to enjoy a trip to the barbershop has been a long journey.
She said before meeting their current barber, Ree, their experiences with barbers had been "horrible." Erinna said that while no one was "outright rude," they did not possess the same level of compassion found in Ree.
Erinna decided to post a recent trip to the barber on TikTok after Ree made the appointment a game of sorts to distract Jackson from the noises and sensory elements involved in a haircut. He had forgotten his headphones that day, which he usually uses to watch YouTube.
The video has since received over 19 million views since it was first posted last week.
Commenters flooded the video applauding the barber's creativity in helping to make the young boy comfortable.
Erinna says her family first met Ree at a point when she had decided to take a break from getting Jackson's haircut altogether. Ree had started cutting her eldest son's hair and though they attempted to have Jackson try as well, he was just too scared. But, he continued to tag along to his brother's appointments.
After a while, she says, he seemed to warm up to the idea of trying again.
She told Newsweek he told her he was ready to give it a shot which she cautiously accepted.
"Isn't it going to be scary?" she remembers asking her son.
"It's still going to be scary, but I'm going to try," he responded.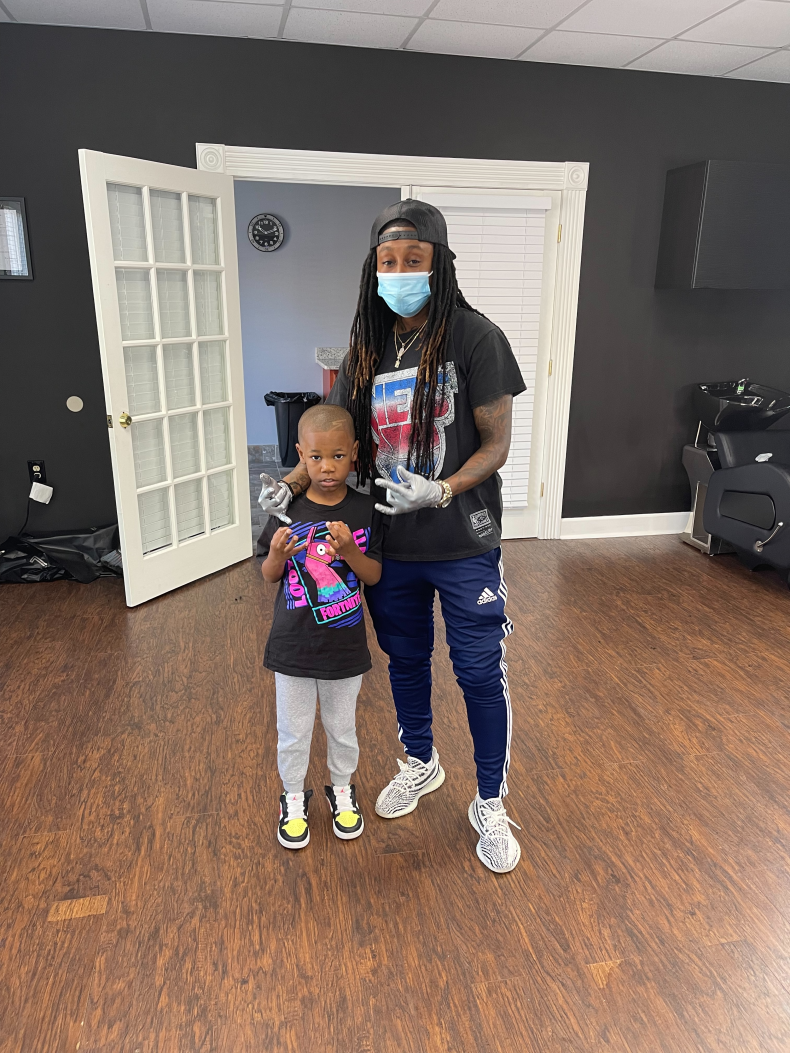 She said the first step was to buy her own pair of clippers and try to cut his hair herself at home. She said to her surprise he sat through the entire cut which was an indication that he really might be ready.
"He was so proud of that haircut, it looked so good," she said of the first haircut he received from Ree in her new, quieter shop. "From day one, she has always been consistent and kind."
She says though there is always pushback whenever haircut day comes around after some persuading he's ready.
"He wants to look good," Erinna said.
Erinna says she was shocked at the response to the video of his recent cut. So much so that she questioned if the numbers she saw popping up counting views were correct.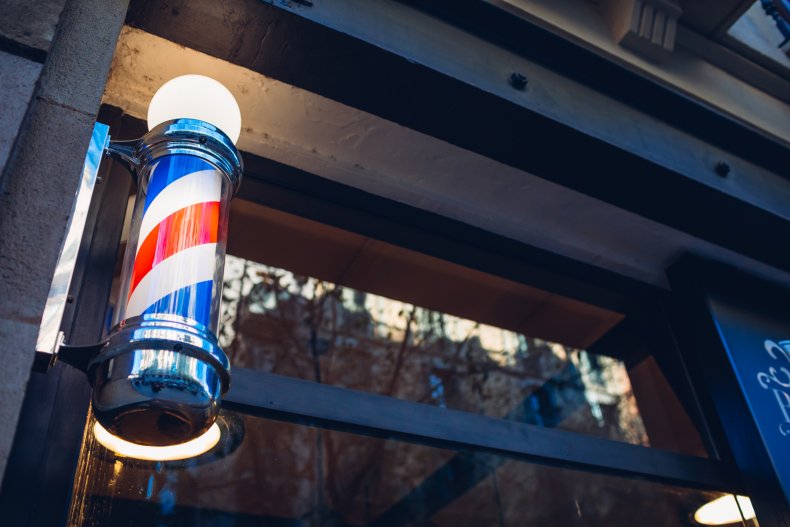 In the video, which she also posted on Instagram, Ree is seen running back and forth with Jackson, which Erinna says in the Instagram caption was part of a Mario Kart–inspired game.
"Ree noticed his Super Mario bro hoodie (he's low-key obsessed) and told him that he needed to save Mario by making sure no hair gets on him," she wrote. "She cut his hair while he moved and ran around the shop. His smile at the end was priceless."
She has since established a GoFundMe page for Ree after an overflow of comments and messages from people wanting to know how they can support the barber. At first, Erinna says, Ree wanted the page to benefit the family too but Erinna insisted the money was just for Ree so she can continue to do "what she does."
Correction 1/13/22, 9:05 a.m. ET: In a previous version of this story, a reference to Jackson inaccurately used his brother's name, Jordan, instead.