Mom Proves She Drank Vodka to 'Calm Down' After Crashing Car, Cleared of Drink Driving
A U.K. woman was cleared of drunk driving charges by a local court Monday after she was able to prove that she had drunk two bottles of vodka only after crashing her vehicle.
Kelsey Ridings, 26, an accountant from the Manchester borough of Tameside, was arrested in May after crashing her Mercedes C250 into a Peugeot 308 in a head-on collision, according to the Manchester Evening News. Ridings had her four young children in the car at the time and was reportedly returning home from a beauty salon.
The driver of the Peugeot, Carl Kidd, was reportedly headed to his parents' house with his pregnant partner at the time of the accident.
"She was well over on my side of the road and she was coming at speed. I steered away to avoid a head on collision but she caught the back end of my car," Kidd told the court.
Kidd said that Ridings offered him 1,000 pounds ($1360USD) to forget the incident, but then drove away before local police reached the scene. The authorities tracked Ridings to her home where it was found that she had a blood-alcohol level of 82mg, almost four times the legal limit in the U.K.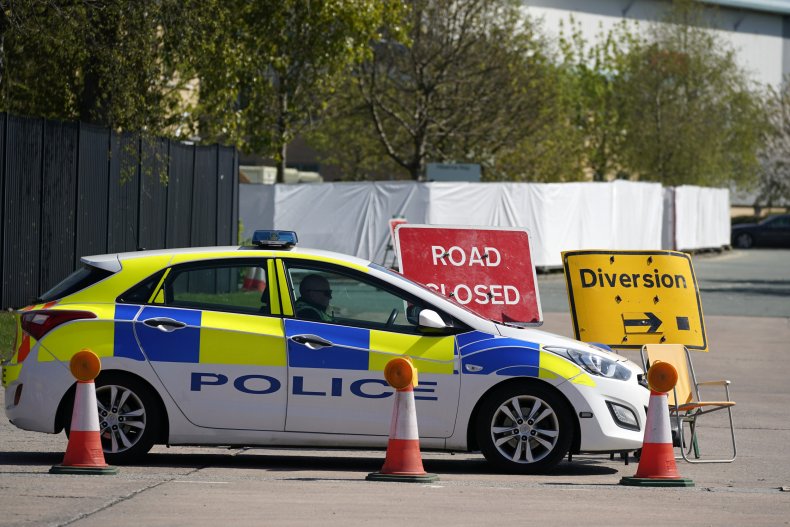 In court, however, Ridings stated that she had drunk the two bottles of vodka in a matter of minutes at her friend Paige Azad's house, and had not been drinking while driving. She said she left the scene after Kidd became aggressive and demanded money and insurance information.
She claimed that the crash was a result of her accelerating down a hill and losing control of the vehicle.
"I went to Paige's house and there I was trying to calm down and I asked her to get me a drink," Ridings said. "I had two big drinks before I left her house and I got a lift home."
"I was at [at Paige's house] 15 to 20 minutes and it was long enough to have two drinks. I just panicked. They were incredibly strong drinks. I had not had a drink before it," Ridings continued, as she broke down in tears.
Azad said during her testimony that the drinks contained "a lot of vodka and a bit of coke." She also said that she was the godmother to Ridings' children and would never have let her drive drunk.
"I am a god mum to her family. She wouldn't have drink driven. Why would she put her seven-month-old baby at risk and her other boys?"
The Evening News reported that Ridings' testimony in court was "often confused and misleading," but stated that the evidence presented by Azad was "totally incredible."
While the judge in the case admitted that Kidd had a credible gripe, he did not believe the prosecution had presented a sufficient case against Ridings.
"The prosecution have not proved beyond reasonable doubt this case," the judge said. "There is insufficient evidence to prove you were over the limit at the time of the incident or at the time of consuming."
Ridings and Azad were seen celebrating and embracing outside of the courthouse after the verdict was delivered.
Newsweek reached out to the U.K.'s Tameside Magistrate's Court, the location of the trial, for comment, but did not hear back in time for publication.