Mom's Reaction to Kid Being Excluded From Class Party Dragged: 'Pathetic'
A woman has been slammed by internet users for confronting another woman over a children's birthday party. The woman's 11-year-old daughter hadn't been invited by the other woman's daughter, of the same age, to the gathering.
A shocking Mumsnet post revealed the woman had blindsided the other mother with her complaint, and the users reacting to the post have been furious ever since.
"I was at home yesterday afternoon enjoying some quiet time without the kids when I looked out to see one of the mums from school marching up my path with her 11-year-old daughter who was crying," the post began.
The Mumsnet post continued: "She wanted to confront my daughter for excluding her daughter [from the party] and for not inviting her to a sleepover during half term."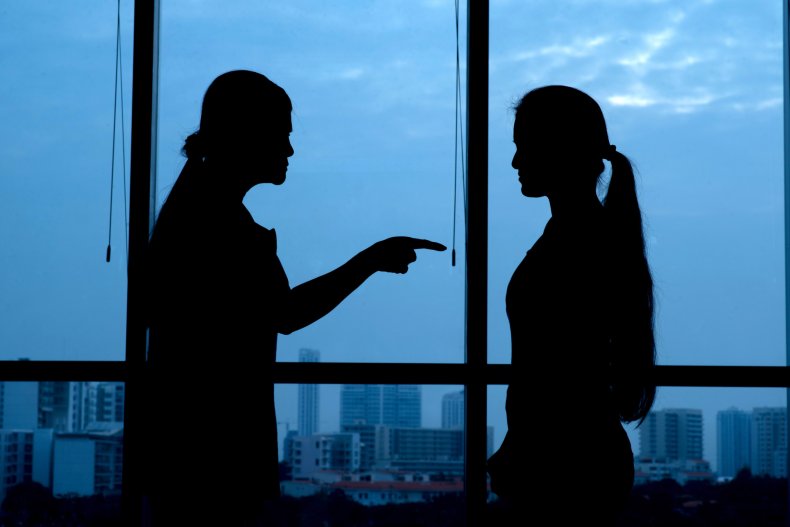 The poster shared that she found the surprise interaction deeply uncomfortable. Mumsnet users rushed to reassure her that the confrontation should be dealt with properly and that liaising with difficult adults is an unfortunate aspect of parenting.
"The mum told me I was pathetic and probably didn't even know where my daughter was and that she was going to discuss it all with the head teacher," she added.
Uncertain about how to defuse the situation, the woman called upon Mumsnet users for their collective advice.
The post, which can be seen here, had been shared on the social media platform by @MummyMcphee on February 12 and has since received over 117 replies from users slamming the woman for her behavior.
"Given she is taking it up with the school, yes I'd email the school so they're aware. I'd also be making clear that my daughter has a right to assert her own boundaries and that electing not to invite someone who had sworn at them was ok," one user commented.
Another user replied: "Should have shut the door in her face."
"I'd raise it with the school as a child protection issue," wrote another enraged user.
How Can You Reconcile A Friendship?
While hundreds of Mumsnet users have made it clear that they'd never associate with the angry mother again, certified etiquette professional Lisa Mirza Grotts told Newsweek that she feels the relationship between the two women could be salvageable if the right communication tools are applied.
"We all have coping mechanisms when it comes to betrayal, but the question is a first-world problem. Who of us hasn't hurt or been hurt? When this happens, acknowledge, hopefully build back trust, and then move on. It's called life, something we humans do on a regular basis," Grotts said.
"It's easy to get caught up in someone else's 'head space' so it's ok to recognize your emotions and to be angry. In my opinion, it's also ok to give yourself space by drifting away until there is resolution," she added.
Do you have a dispute with your neighbor? Let us know via life@newsweek.com. We can ask experts for advice, and your story could be featured on Newsweek.