Mom Refusing to Let Family Take Kids on Vacation 9,500 Miles Away Cheered
A mom has been backed online after sharing how she doesn't want her family to take her children on vacation.
A recent survey of 2,000 Americans revealed that most people said they went on four family vacations a year as a child. Forty-two percent of people said vacations were their favorite type of trip as a child—more so than visiting family or school field trips. Meanwhile, 68 percent said they still have fond memories of going on summer vacations.
But sharing on the discussion site Mumsnet, one mom expressed her concern about her children going on vacation without their parents. With three children aged 5, 7, and 11, she explained that they usually take them on a trip a couple of times a year.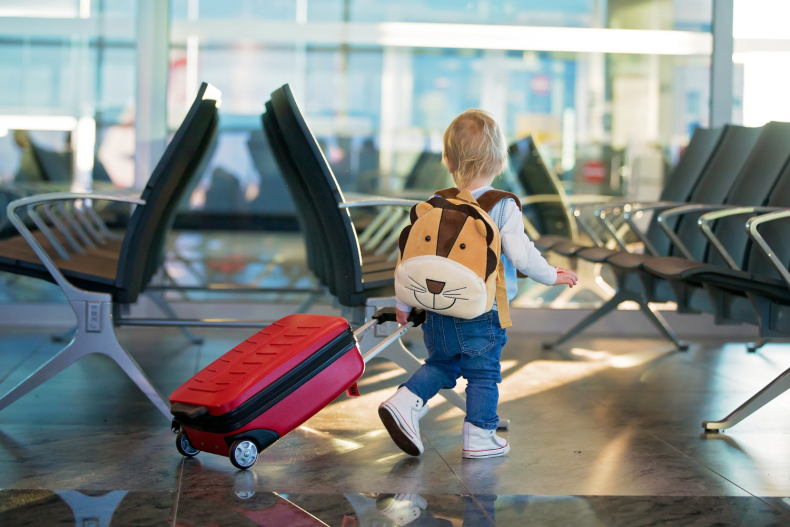 Recently though, other family members had started to suggest taking them on vacation alone.
"My family members—parents and brother—have expressed an interest in taking our children on holidays annually," wrote the mom. "This wouldn't be together—my parents want to take my kids on a separate trip to the one my brother wants to do."
But the mom and her husband were not keen on the suggestion, and she explained that they have a few issues with this.
"My parents live locally and can see their grandkids whenever they want so why do they need to take the kids away abroad every year. We don't want our kids to be spoilt and would rather they get quality time than two weeks in a school holiday somewhere," said the mom.
The woman's brother lives in Australia and said that he wanted the kids to visit because he hasn't seen them. "We've suggested we all take a family trip but he has no interest and wants to have 1-2-1 quality time with the kids without us there," she wrote. "It's a long way for the kids to go to see someone they don't know."
On edge about the suggestion to take the kids away, the mom explained: "We very much like taking our kids away when we can and spending family time together. We don't want to deprive them of opportunities but this is not something we feel comfortable with but family members have emphasized that this is important to them. Feels like they're trying to tell us how to parent. Not sure how to handle this."
Asking for advice online, the woman said: "Am I being unreasonable to say no?"
Before long, hundreds of replies filled the online discussion where people were quick to side with the parents.
"No way. Of course you don't feel comfortable," said one reply: "They're your kids and you want to be with them, that's why you had them."
Another Mumsnet user wrote: "How very odd. You are their parents and their immediate family; of course you want to spend time with them and of course you get to say no to them spending time alone with other relations."
"Just say no," suggested another reply: "No further explanation or discussion required."
"Send them alone to someone they don't know? Not a chance. Go with your guts," said another comment.
Newsweek was unable to verify the details of this case.
If you have a similar family dilemma, let us know via life@newsweek.com. We can ask experts for advice, and your story could be featured on Newsweek.