Mom Who Beat Her 2-Year-Old Son to Death With Studded Belt for Wetting Bed Sentenced to 40 Years: 'Horrific, Depraved, Torturous'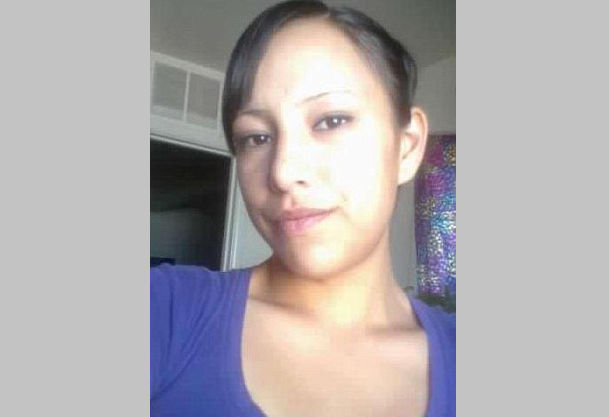 A South Dakota mother was sentenced to 40 years in prison on Tuesday for beating her two-year-old son to death after he wet the bed.
Katrina Shangreaux, 30, pleaded guilty to second-degree murder for the brutal killing of Kylen Shangreaux, her 2-year-old son, at their home in 2016, reported the Associated Press. The mother admitted to whipping the boy repeatedly with a studded belt, kicking him in the head and abdomen and biting him.
At Shangreaux's sentencing earlier this week, assistant U.S. Attorney Sarah Collins revealed that Kylen had 111 external injuries, with bruises on 70 percent of his body. The child also suffered from what appeared to be cigarette burns on his head and broken ribs and was hemorrhaging in his abdomen and brain.
According to Collins, the most "shocking damage that she did was to his scrotum." The young child's genitals were destroyed from the beating. An autopsy found that Kylen died from blunt force trauma on July 28, 2016.
Shangreaux told the court she started growing impatient with Kylen the day before the incident when she came home to find he had wet the bed. She admitted that her anger intensified after he "gave her a sideways look" and called her "Angie."
"[It was] one day that went wrong," Shangreaux said. "Not a second, not a minute goes by every day that I don't think about losing him."
Shangreaux called emergency services three hours after her son had been killed and told police that her Kylen was choking on orange juice, reported the Rapid City Journal. In court, she admitted that her mother helped her clean up his body and crime scene before authorities arrived.
U.S. District Court Chief Judge Jeffrey Viken decided on a recommended sentence beyond the federal sentencing guideline due to the "horrific, depraved, torturous, humiliating" nature of the crime. Viken also considered in the length of time Shangreaux took to clean up the scene to hide evidence rather than seek urgent help for her dying son, CBS News reported.
Kylen's father's family demanded no less than life imprisonment for Shangreaux. "You're the last person who can give Kylen the justice he deserves," Angie Shangreaux, 38, the boy's auntie, said to the judge in court. "I'm begging for what would be a lifelong sentence for her."
During the trial, Angie and her mother Patti Shangreaux told the judge about how they took care of Kylen for a year and described the child's love for music and playing on the computer. "I hate you. I will never forgive you… You deserve hell," Angie said to Katrina.
Shangreaux was given a 40-year-long prison sentence with an additional five years of supervised release.
Sonya Dubray, Katrina's mother, was also charged with tampering with evidence, making a false statement to authorities and accessory to first-degree murder.