Mom Shares Heartwarming Story of Son Coming Out as Transgender to Her and Twitter Loves It
A 13-year-old's coming out story is so sweet will make you reach for some tissues. A viral Twitter thread shared on Sunday by user Amanda Mancino-Williams tells the story about how her son came out to her as transgender. Mancino-Williams' heartwarming tale included smart puns and cute doodles created by her son.
"Got a note from my 13yo tonight, under the door, like they always did when there was something important to say," Mancino-Williams began the thread. "Dear Mum," the note began, "I created an extremely cringe little book to tell you something."
The "note" found under the door was actually a tiny story book, featuring a clever play on words daughter and son. The story begins with someone who thought they were going to be a "dotter," defined as "someone expected to be an artist who (sic) specialised in pointillism." "But," they continued, "I have discovered that being a ball of gas suits me better"—a play on the words sun and son.
The story continued, breaking down the difference between Mancino-Williams' child and the sun, noting that a son has a gender, and the sun does not have a gender. They then listed what the sun and Mancino-Williams' child did have in common: "carbon, hydrogen, oxygen, nitrogen, and being your son (sun)."
"Conclusion: 1. I am a trans boy. 2. I am very cringy," the note ended, accompanied by a drawing of the sun.
"This is a fantastic gift for all of us. And, he wanted me to share to inspire others to be themselves," Mancino-Williams added. "This is my creator of Janet. Honestly, I'm so proud. Anyway, Happy Christmas."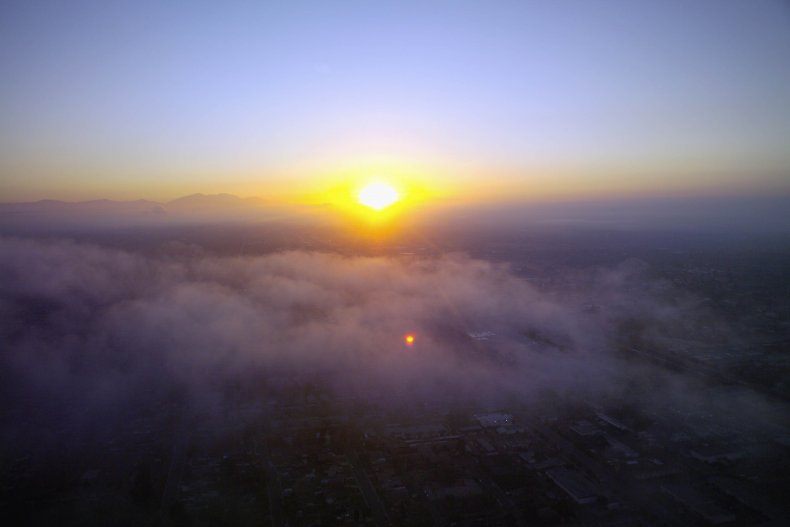 Folks on Twitter loved the story of Mancino-Williams' son coming out to her.
"This is absolutely precious" one person wrote. "I could write for the rest of my life and never write something as majestic as "i was expected to be an artist who specialized in pointillism but being a ball of gas suits me better,'" another user commented.
"This is…one of the best ways to come out that I have ever seen. Sending so much love to this kid," a third person added.
"Coming out story always makes me a crying mess," someone else chimed in. "He's so great with words, puns, drawings, and expressions that I cooed, smiled, laughed and CRIED within 3 tweets. He's amazing, you're amazing."
Newsweek reached out to Amanda Mancino-Williams for comment and did not hear back at the time of publication.