Fury as Mom Threatens To Call Cops on Ex's girlfriend for 'Abandoning' Kids
A teacher was supported on social media leaving her stepchildren on their own in a coffee shop despite their mom's disapproval.
In a lengthy Mumsnet post in the "Am I Being Unreasonable?" forum, titled "To have abandoned them," user Iyjd explained her stepchildren, ages 9 and 10, were supposed to be picked up by their mom at 10:15 a.m. on Saturday. But their mom was late and she was left with no choice but to leave them in a coffee shop as she had an appointment that couldn't be missed.
After the appointment was over, the stepmother returned to the coffee shop, which was next door to where she had the appointment, to find the children were still there. She has since been slammed by their mom for leaving her kids unattended.
According to the U.S. Census Bureau, there are 2,369,311 stepchildren in the United States. Newsweek reached out to a parenting expert who stated that stepparents should always ask for permission from the primary caretaker.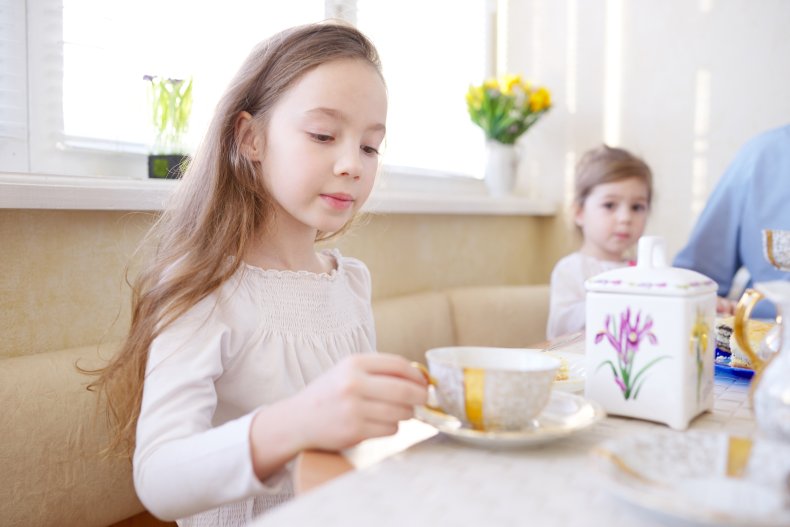 In this case, the Mumsnet user did ask their dad, her partner, who was happy for them to have a hot chocolate in the shop without adult supervision. She said the kids were picked up at 10:45 a.m., half an hour later than planned.
"A couple of hours later she's been ringing my DP [darling partner] constantly and screaming down the phone about me putting her children in danger and that she will be contacting the police, social services, and my work," she wrote.
In the comments, Iyjd said that this wasn't the first time the children's mom had contacted the school she works at. She added that she has blocked the mother on social media but a friend informed her about a Facebook post she had written about the incident.
Lyjd mentioned in the post that she can't get pregnant and one of her stepkids told her mother a few years ago.
After the incident, the mom "plastered" this information on Facebook, according to Iyjd: "[She said] it is gods way of protecting the child from my harm."
Lesley McGregor, a parenting expert for StellKey, an app that aims to "help families work together," told Newsweek that there are a few factors to consider before leaving young children without adult supervision.
"While 9 and 11-year-old children can usually be left for a short time in a safe area, it all depends on their own personalities and maturity and how 'safe' the environment actually is. Also, how the two children interact with each other. The adult will have to know the children very well before they can make such a decision," McGregor said.
"If one child was very curious about exploring the area, even if the other child knew they should stay put, it would still be tricky for them to keep the inquisitive one at the coffee shop for 30 minutes.
"To be able to safely leave the children in a public place, parents should already know that the children can be safely left at home. The children then need to be briefed about what to do, who to approach if there's a problem (coffee shop staff), what to do if people start talking to them etc. They should also have at least the phone number of the stepmom," she said.
"If the stepmom is not the primary caretaker of the children then she should really ask the primary caretaker if leaving the children in a coffee shop is OK. If they say no, then she shouldn't do it as she may not know the children as well."
In total, more than 545 Mumsnet users have responded to the post since it was shared on March 5. And 83 percent of 1,237 people have voted "you are not being unreasonable."
Many commenters said they would have brought the children to the appointment but the original poster states there is a strict rule and plus ones are forbidden.
"It really depends on the kids. I wouldn't leave mine at those ages [to be honest]. Obviously, her reaction afterward is totally over the top. But I don't think you should've left them. Don't do any childcare favors for her again," one user wrote.
"You're not the problem. She is. Those poor kids were probably worried. It's a good job you went back," another person commented.
"You did nothing wrong and her posting about you all over social media is just plain nasty. She sounds like a horrid, spiteful woman. I'm sorry [original poster]," a commenter said.
Newsweek was not able to verify the details of the case.
If you have a personal dilemma, let us know via life@newsweek.com. We can ask experts for advice on relationships, family, friends, money and work and your story could be featured on Newsweek's "What Should I Do? section.