Mom Threw Parties for Teens With Alcohol, Encouraged Sex Acts, Police Say
A California mother is accused of throwing parties where she provided alcohol and encouraged young teenagers to engage in sex acts, according to charges filed by the Santa Clara County District Attorney's Office.
Shannon Marie O'Connor, aka, Shannon Bruga, 47, now resides in Eagle, Idaho but the charges stem from parties that occurred in Los Gatos, California where she allegedly bought vodka and Fireball whiskey, provided condoms and told the teens not to tell their parents about the parties, according to court documents.
O'Connor is charged with 39 criminal counts including felony child abuse, sexual assault and providing alcohol to minors. The woman is a mother to two teenage sons and many of the boys included in the 15-page court filing were their friends. The alleged events occurred between last fall until March.
Prosecutors said that O'Connor would sometimes warn the teens not to discuss the parties or she could go to jail. At one party, she allegedly handed an underage teenager a condom and pushed him into a room with another drunk teen, according to the DA's office.
On October 28, 2020, O'Connor called the Los Gatos Police Department to advise she would be throwing a Halloween party and that her neighbors often called the police on her. She asked that they call her first before arriving and that her guests were advised not to open the door, according to court documents.
O'Connor also allegedly hosted a New Year's Eve party with five 14-year-olds at her home. She's accused of watching and laughing as a drunk teen sexually battered a girl in bed, according to prosecutors.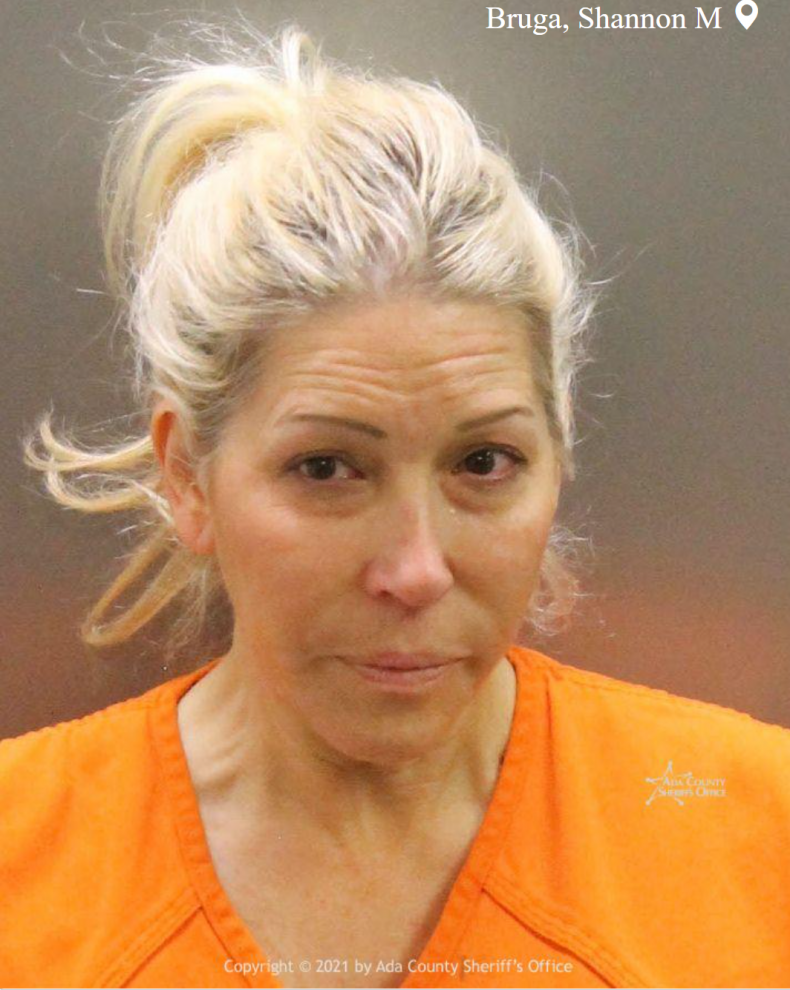 The district attorney also said that O'Connor brought one drunk teen into her bedroom where another drunk 14-year-old girl was laying in the bed. The girl was assaulted.
She allegedly asked O'Connor after the assault, "Why did you leave me in there with him? Like why did you like do that? Like you knew like what he was going to do me," prosecutors allege.
O'Connor also faces several charges of annoying and molesting minors according to court documents.
In another instance, teens were told not to call for help when another youth had passed out in vomit, according to prosecutors. O'Connor allegedly left the drunk teen under the supervision of another minor.
From one party, O'Connor had to pay around $9,000 in repair expenses after excessive damage was done to her home due to several boys urinating on the property, falling over the back patio and throwing up in the backyard, according to home surveillance footage included in the court documents.
They allege that O'Connor texted or used Snapchat to ask the teens to leave their home in the middle of the night and drink alcohol, that she would provide, at her home. The defendant allegedly told the boys she would have to "vet" any of the invited girls.
O'Connor was arrested on Saturday in Ada County, Idaho, which shows her listed as a fugitive. She has not yet been arraigned or entered a plea deal. She remains in custody in Idaho and it's unclear when she'll be extradited to California.
Newsweek reached out to the Ada County Sheriff's Office for comment but did not hear back by the time of publication.