Mom Warns Parents After Shopping Cart Fall Results in $12K Hospital Bill
A video shared in February 2022 continues to resonate with viewers after a mother shared the breakdown of the $12,000 hospital bill she received when her toddler fell out of a shopping cart.
Brooke Lehman posted the video on her social media platforms, and it amassed more than 1 million views on TikTok alone. In a video she shared in late July 2021, Lehman explained that her child fractured her skull after falling out of a shopping cart and urged parents to be cautious and to strap their children in when they are seated in the cart.
According to Nationwide Children's Hospital, thousands of children are injured each year from riding in shopping carts, and about 66 children require treatment from emergency departments.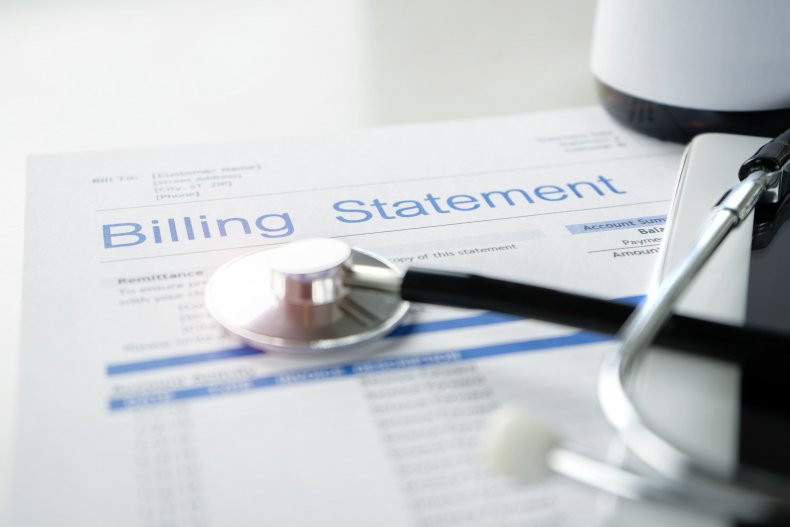 "Injuries are most likely to occur when children fall from the cart or when the cart tips over," the hospital stated. "Serious injuries such as concussions and broken bones, or even death, can occur."
The organization suggested if a parent decides to put their child in a shopping cart, it should be stable, the child should be securely strapped in and they should remain seated.
In her video explaining what happened to her daughter, Lehman said she was rushed to the hospital where she underwent a CAT scan. After learning she fractured her skull, they were transferred to a different hospital.
"Doctors said she should fully heal in one year," read the text over Lehman's video. "Take something away from this, always buckle your babies into the shopping cart."
Lehman posted the subsequent video that showed the various charges the family faced after they went to the hospital.
These charges included the ambulance ride, the visits to the emergency room and the observation fees.
Lehman said the bill came out to $12,047.03 in total.
Viewers were shocked when they saw the itemized bill and did not hesitate to share their thoughts in the comments section.
"Nahhhh but do americans survive??" one viewer asked. "Are y'all alright?"
"Is this a joke? How are people supposed to pay that money?" another wondered. "I don't get it. In UK we don't have that, thank god."
Other commenters who said they live in different countries shared that a visit would either have been free or a small fee.
"It's cheaper to fly to Europe and back for healthcare tbh," a viewer wrote.
"Health care is free in my country, with the exception of private but nothing costs that much money," another comment read.
This is not the only itemized bill Lehman shared on TikTok.
In February, she posted a video viewed nearly 5 million times showing the itemized bill she received in early July 2021 after she gave birth to her daughter. She said the bill came out to $14,046.40 in total.
Newsweek reached out to Brooke Lehman for comment.
Videos discussing bills have previously gone viral on TikTok, including one that a woman posted in which she shared why she hired a lawyer to fight the fees her sorority issued to her.
Another woman talked about how much money she paid in order to have a baby in a California hospital in a TikTok video, while one clip cautioned customers to thoroughly go through their receipts to check for hidden charges.