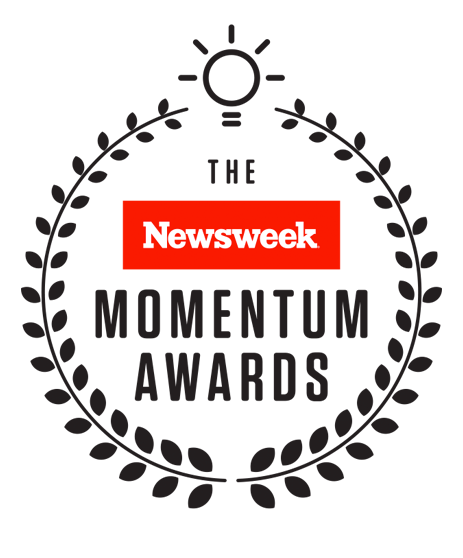 The Newsweek Momentum Awards 2019
Drones, driverless cars, pilotless planes and trains. An automation revolution is about to sweep transportation—one that will transform societies around the world, the global economy and the environment. This disruption has already begun. And while there's no debate the change will be dramatic, it is not clear how this revolution will reshape the world.
Will there be better jobs for people or simply fewer jobs? Will cities be hollowed out or become more livable than the suburbs? Will automated transportation increase congestion and pollution? Or will new fuels, regulations and energy storage technologies reduce the carbon footprint of transportation? Will social, racial and economic disparities created by existing transportation systems widen or narrow? And will the countries that dominated transportation in the 19th and 20th centuries lead this revolution, or will the center of gravity shift to developing nations?
Across the world, academics, activists, environmentalists, engineers, scientists and urban planners are wrestling with these questions and coming up with new ways to shape the answers. And the conversation about these issues needs to reach—and include—a wide audience: for example, the almost 40 million unique readers who come to Newsweek each month.
Newsweek has spent the better part of nine decades on a mission to give its readers carefully curated, nuanced views of important and complicated stories just like these. This endeavor—essentially, understanding the future of our civilization requires strong reporting and deep expertise on each story about the future of cities, transportation, and technological disruptions.
We also need a sophisticated view of the whole picture to help our readers and others make sense of the world that is emerging. That's why we are announcing the Newsweek Momentum Awards, an annual celebration of the people and cities propelling the world toward an environmentally sustainable, socially equitable, economically viable future of autonomous mobility and smart urban environments.
The Newsweek Momentum Awards will recognize companies and partners around the globe, as well as one city, which will be chosen as the "smartest city in the world." The winners will be announced in a special issue of Newsweek magazine. They will be honored at an event in Atlanta in the fall.
I hope you'll join us on the road ahead.
Nancy Cooper, Global Editor-in-Chief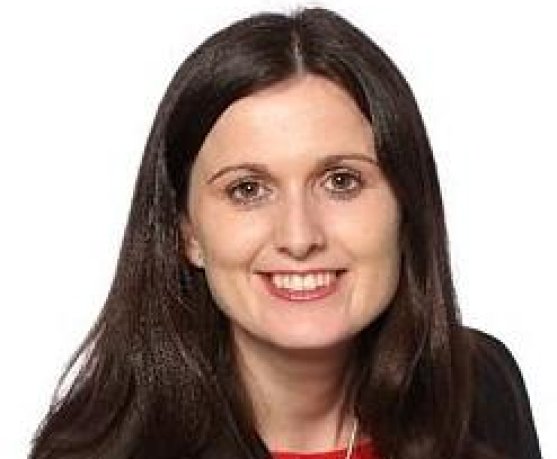 ALICE CHARLES
Leads all Cities and Urbanization work at the World Economic Forum
Alice Charles leads all Cities and Urbanization work at the World Economic Forum, including managing the Future of Urban Development and Services Initiative, its Steering and Advisory Committee, the Global Future Council on Cities and Urbanization and the production of all city and urban development related content and events at the World Economic Forum Summits. She is also an external board member of the National Asset Management Agency, a Member of the UN Habitat Stakeholder Advisory Group, a Member of the Urban Leadership Council for the Coalition for Urban Transitions, Vice President of the Urban Challenge Steering Committee of the Institut Montaigne, advisory board member of smart cities New York, jury member of the WWF One Planet City Challenge, and others. She has seventeen years experience working in cities and urban development, town planning, real estate, infrastructure, environment, climate change and public policy globally. She previously worked for the Department of the Environment, Community and Local Government in Ireland, Dail Eirann, Jacobs Engineering and Avison Young in London.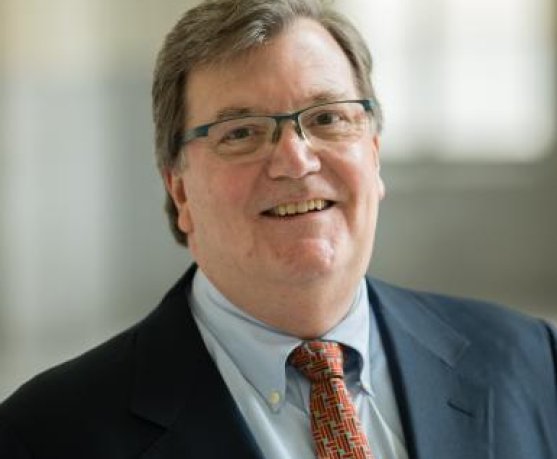 BLAIR A. RUBLE
Distinguished Fellow, Woodrow Wilson International Center for Scholars
Blair A. Ruble is currently a Distinguished Fellow at the Wilson Center, where he has held several administrative positions, including serving as the Vice President for Programs from 2014 to 2017, and the Director of the Urban Sustainability Laboratory from 1992-2017.. He was educated at the University of North Carolina, and completed graduate work in Political Science at the University of Toronto. He has written several books about urban affairs around the world, including Washington's U Street: A Biography and The Muse of Urban Delirium. He is a Board Member of the Trust for Mutual Understanding, an American nonprofit organization supporting direct exchange in the arts and the environment between professionals from the United States and thirty countries across Eurasia.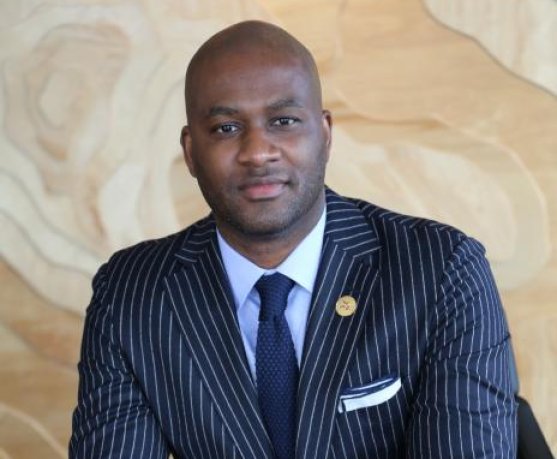 CHRIS RICH
CEO, Hawque
Chris is the founder and CEO of Hawque, an Atlanta based security platform powered by technology, which connects customers to vetted and licensed security contractors and vendors. He has over 15 years of senior corporate experience across private and public Fortune 500 companies, as well as federal government agencies. Prior to starting his own venture, he played a pivotal role in launching the startup division of Mercer's private exchange market, developing early operational and sales processes, on boarding clients as well as managing Mercer's vendor partners. Before joining Mercer, Chris had a 10 year tenure at Humana, where he held a variety of senior positions in Medicare, Corporate Real Estate and Mergers and Acquisitions. He was awarded the 2010 Humana Achievement Award. Chris is passionate about community involvement and has been involved with several national and local nonprofits. Most recently, he has spearheaded a new initiative called SafeATL, a program that provides security patrols to impoverished urban neighborhoods that can't afford them.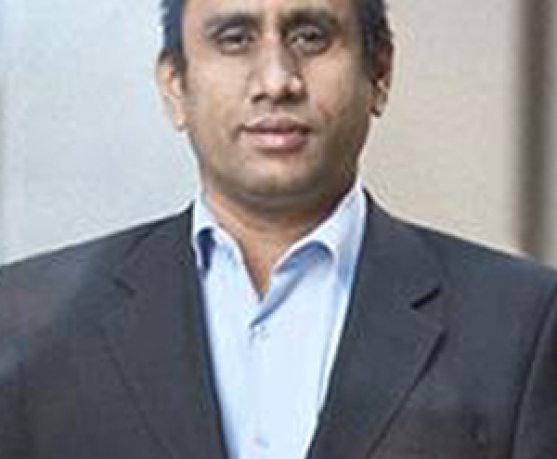 DAYAN CANDAPPA
Chief Strategy Officer, Newsweek
Dayan is the Chief Strategy Officer of Newsweek, where he leads content, audience and commercial strategy for the company that brought the iconic American newsmagazine back into print. Previously, he was Chief Content Officer of Newsweek Media Group, running a dozen websites and 250 journalists on three continents. Dayan joined Newsweek after a 16-year career at Reuters, where he managed a key piece of the integration when the company was acquired by Thomson, and later ran editorial operations across Asia and the Americas. During postings in London, Colombo, Dubai, Singapore and New York, he covered wars, disasters, markets, technology and M&A, and led Reuters to a string of journalism awards including its first Pulitzer Prize for print.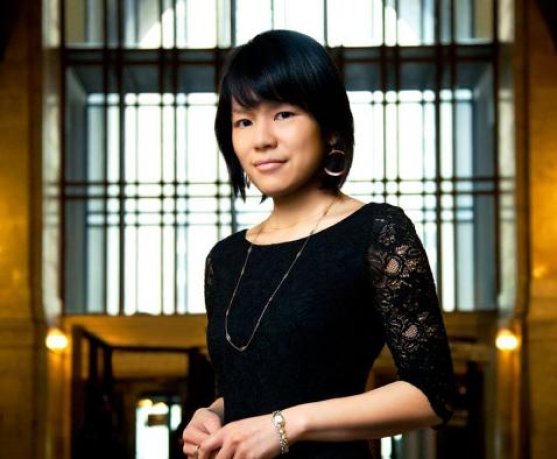 DEBRA LAM
Managing Director, Smart Cities and Inclusive Innovation at Georgia Tech
Debra Lam is the Managing Director of Smart Cities and Inclusive innovation for Georgia Tech, and has a mandate to drive smart communities and urban innovation work across the university and beyond. She founded the Georgia Smart Community Challenge, the first state-wide effort in the nation that empowers communities of all sizes to become smarter. She previously served as Pittsburgh's first ever Chief of Innovation & Performance where she oversaw all technology, sustainability, performance and innovation functions of city government. She crafted the city's first strategic plan for innovation, Inclusive Innovation Roadmap. Prior to that, she was a management consultant at a global engineering and design firm, Arup. She has been the recipient of various awards, including one of the top 100 most influential people in digital government by Apolitcal. She is a graduate of Georgetown University and University of California, Berkeley, and serves on the boards of the MetroLab Network and Neighborhood Nexus.
ELLEN DUNHAM-JONES
Professor of Architecture and Director of MS in Urban Design, Georgia Tech
Professor Ellen Dunham-Jones directs the MS in Urban Design and hosts the REDESIGNING CITIES podcast series at the Georgia Institute of Technology. An authority on sustainable suburban redevelopment, she is Architectural Record's 2018-19 Woman Educator of the Year and was recognized in 2017 by Planetizen as one of the 100 most influential urbanists. She is a co-author of Retrofitting Suburbia: Urban Design Solutions for Redesigning Suburbs, and the forthcoming Retrofitting Suburbia Case Studies: Designs for 21st Century Challenges. Her research and teaching both document and anticipate how communities can leverage new technologies to meet larger, societal goals.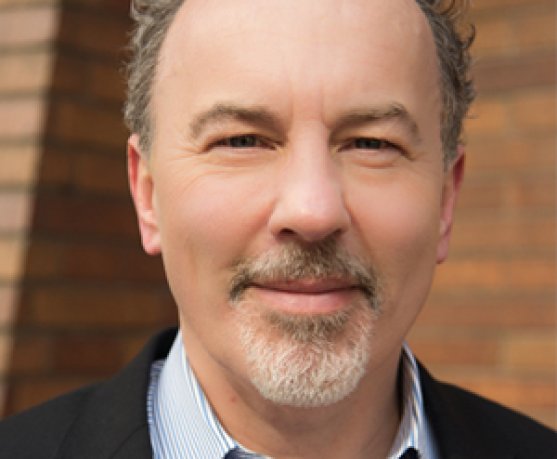 FRED GUTERL
Special Projects Editor, Newsweek
Fred is the special projects editor at Newsweek. He was executive editor of Scientific American from 2010 to 2017, leading the magazine to numerous editorial awards including its first ever General Excellence award from the American Society of Magazine editors. He has been an editor at the New York Times Magazine, Discover, IEEE Spectrum and other publications, including a previous stint at Newsweek from 2000 to 2010. His writing has been honored by the American Association for the Advancement of Science, the Overseas Press Club and other organizations. He is the author of FATE OF THE SPECIES, on the existential risks to mankind.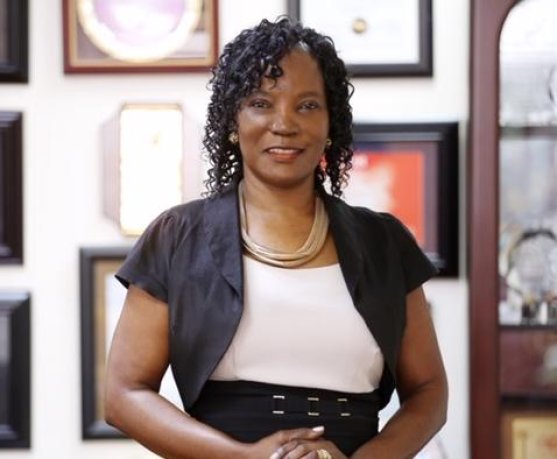 JENNIFER MUSISI
Bloomberg Harvard City Leadership Initiative City Leader in Residence
Jennifer Musisi is the City Leader in residence at the Bloomberg Harvard City Leadership Initiative. She has three decades of experience in turning around government institutions and systems in challenging settings. She was appointed in 2011 to serve as the first Executive Director of Kampala, the Capital City of Uganda, where she earned a global reputation for strong urban governance, organizational leadership, innovation, and building service deliver systems in institutions grappling with corruption and dysfunction. She previously served as Commissioner Legal Services and Board Affairs at the Uganda Revenue Authority and as Legal Advisor to Makerere University. She started her career as a state attorney in the Directorate of Public Prosecutions in the Ministry for Justice and Constitutional Affairs in Uganda. She also worked as Uganda's ambassador for UN Sustainable Development Goal 11, focusing on making cities and human settlements inclusive, safe, resilient and sustainable.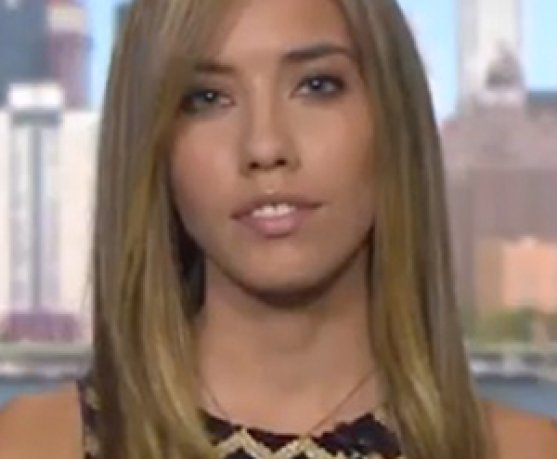 JULIANA PIGNATARO
Managing Editor, Newsweek Next
Juliana is the managing editor of Newsweek Next, a part of both the digital and print versions of Newsweek magazine that focuses on the near term social, political, cultural and economic effects of technological disruption. She previously served as the editor of the breaking news team at Newsweek before helping to launch Next. Prior to Newsweek, she joined International Business Times as a reporter in 2018 before becoming a senior reporter. Juliana graduated from the Newhouse School at Syracuse University with a degree in broadcast journalism and spent some time as a television reporter. She also worked at the Major League Baseball Network, where she won two Emmy awards as a broadcast associate.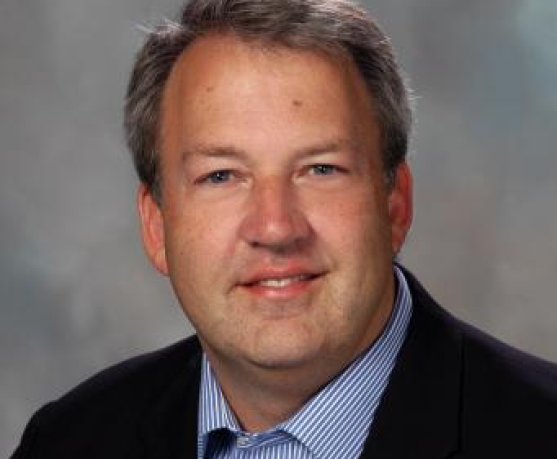 MIKE TINSKEY
Director, Global Emerging Services, Ford
Mike Tinskey leads Ford's emerging business activities for connected vehicles, focusing on the development and implementation of new products, business models and partnerships. Tinskey previously held a variety of leadership positions at Ford, including leading the company's global sustainability activities for electric vehicles, energy and infrastructure, and prior to that, leading Ford's product planning and program management globally for hybrid electric vehicles. Tinskey is an active mentor to a number of startups, including Create-X, Fixd, and Cobra Motorcycles. He holds a bachelors and masters degree in electrical engineering from Georgia Tech, and an MBA in finance from the University of Michigan. He holds multiple global patents in vehicle control systems, electrification, connectivity and clean energy.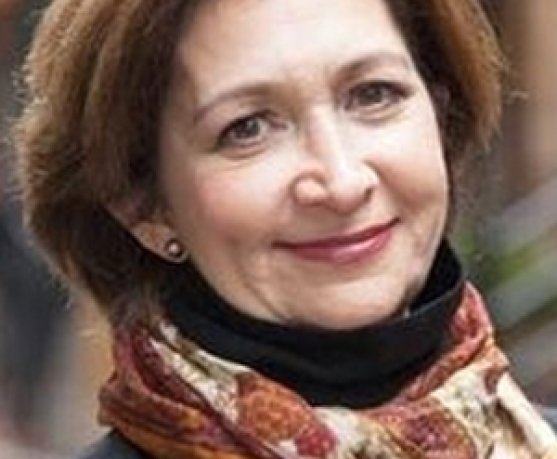 NANCY COOPER
Global Editor in Chief, Newsweek
Nancy, the Global Editor in Chief of Newsweek, began her journalism career in the Letters Department at the magazine, answering reader mail. She became a researcher, writer and then senior editor of Newsweek's National and International sections before taking on special projects. Ater leaving Newsweek in 2008, Nancy served as Deputy Executive Editor on The Takeaway, a public radio show, and as an editor at msnbc.com. She joined IBT.com in April 2014 and moved to Newsweek in 2018. Nancy's teams have won reporting awards from the Overseas Press Club, Deadline Club, Society of American Business Editors and Writers (SABEW) and the American Society of Magazine Editors, among others.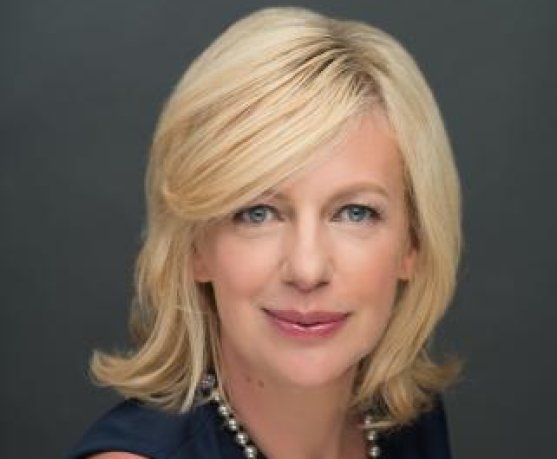 NANCY VANDYCKE
Economic Advisor of Transport Global Practice and Program Manager, Sustainable Mobility for All, World Bank
Dr. Nancy Vandycke is Program Manager in the Transport Global Practice in the World Bank. She led the creation of, and heads Sustainable Mobility for All—an umbrella platform that brings together 55 public and private organizations worldwide to transform the future of mobility. She is also responsible for the World Bank's partnership strategy in transport. In recognition of her thought leadership on the topic of the transport-energy nexus, Nancy was invited to serve as a member of the World Economic Forum's Global Council on Advanced Energy Technologies. Prior to joining the World Bank, she worked at the International Monetary Fund and at the Center for Economic Policy. She was Adjunct Professor of Economics at Georgetown University and the London School of Economics, where she obtained her doctorate in economics. Recently, Nancy was selected as a top global influencer by the German-led Transforming Urban Mobility initiative showcasing remarkable women in Transport.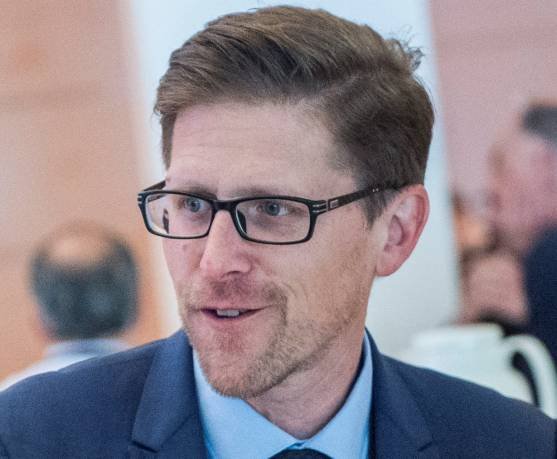 Philippe Crist
Administrator and Advisor for Innovation and Foresight of the International Transport Form at the Organisation for Economic Cooperation and Development
Philippe Crist is the Administrator and Advisor for Innovation and Foresight of the International Transport Form at the Organisation for Economic Cooperation and Development. He plans, coordinates and carries ground-breaking research for the ITF's Corporate Partnership Board and manages international research projects for the ITF's 60 Member countries. His current work focuses on disruptive urban mobility scenarios and examines how car based and active mobility, public transport and this must adapt to these. He is also leading ITF work on data science and public policy investigating new strategies to leverage knowledge derived from new and rapidly growing data sources to improve transport decision making. He is a recognised world expert on transport disruption, cycling safety and urban mobility. And is the author of numerous ITF reports including "Governing Transport in the Algorithmic Age", "Blockchain and Beyond: Encoding 21st Century Transport", "The Shared-use City: Managing the Curb", "Safer Roads with Automated Vehicles?" and "App-based Ride and Taxi Services: Principles for Regulation". In 2016 he won the Danish Cycling Embassy's Leadership Award for Cycling Promotion.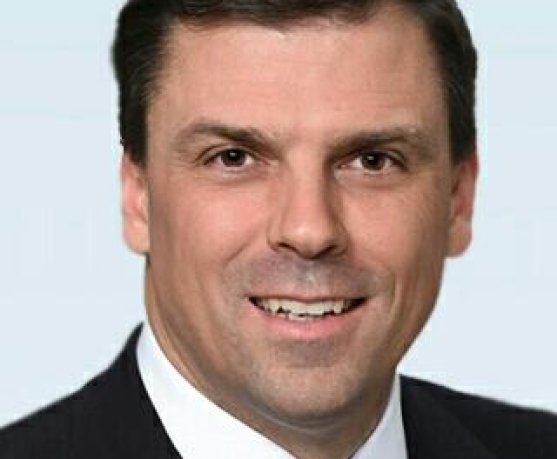 STEVE BUCKLEY
Senior Vice-President, National Director for Planning and Environment, WSP
Steve Buckley is passionate about ensuring automated vehicles (when they come!) enhance the quality of life in our cities. Steve most recently served as General Manager of Transportation in Toronto. Prior to Toronto, Steve served as the Director of Policy and Planning for the Mayor's Office of Transportation and Utilities in Philadelphia. While in Toronto, Steve initiated and led a city divisional working group on AVs, commissioned the white paper "Driving Changes: Automated Vehicles in Toronto"; and initiated an AV Work Plan. Since then Steve has presented on over forty times occasions to agencies, academic institutions and conferences on planning for AVs. Steve recently served as the Chair of the Transportation Research Board's Committee on Transportation Issues in Major Cities and is currently a lecturer in the University of Pennsylvania's City & Regional Planning program. Steve holds master's degrees in Transportation and in City Planning from the University of California – Berkeley, and his bachelor's degree in Civil Engineering from Syracuse University.