'Mommy Blogger' Lacey Spears Gets 20 Years for Killing Son With Salt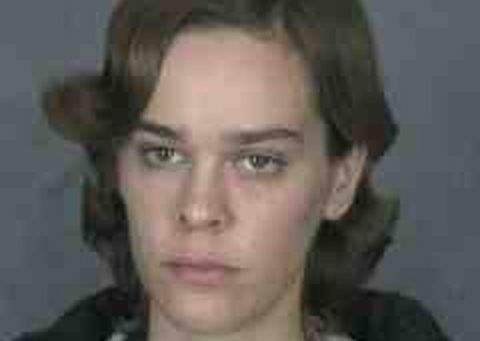 WHITE PLAINS, N.Y. (Reuters) - A suburban New York woman who wrote a blog about motherhood was sentenced to 20 years to life in prison by a judge on Wednesday for murdering her 5-year-old son through salt poisoning so she could use his illness to gain social media attention.
Lacey Spears, 27, who chronicled her son Garnett's illnesses on a personal blog called "Garnett's Journey" and other social media, was convicted by a jury in White Plains, New York, last month of second-degree murder in his 2014 death at Westchester Medical Center in Valhalla, New York.
Prosecutors said Spears loaded the hospitalized boy's feeding tube with a lethal amount of salt and kept on blogging.
Spears' lawyer Stephen Riebling said she was innocent, blamed the hospital for negligence, and said he planned to appeal the verdict.
Prosecutors blamed Spears, who lived in Chestnut Ridge, about 32 miles (51 km) north of New York City, for her son's short and tormented life.
"Throughout his five years, Garnett Spears was forced to suffer through repeated hospitalizations, unneeded surgical procedures and ultimately poisoning with salt, all at the hands of the one person who should have been his ultimate protector: his mother," Westchester District Attorney spokeswoman Janet DiFiore said after Spears was convicted.
The prosecutor said Spears used her son's condition to "self-aggrandize herself" and that her actions directly led to the boy's "tortured death."
Spears told investigators that her son, whose father was killed in a car accident, suffered from a slew of medical problems from Crohn's disease and Celiac diseases to ear abnormalities, according to court papers.
Her social media posts about his ongoing problems and hospitalizations, including photos of his final hours on life support, were introduced as evidence by the prosecution at trial.
Spears had moved with Garnett from Decatur, Alabama, to Clearwater, Florida, to Chestnut Ridge, where they lived in The Fellowship Community, a non-profit residential community focused on back-to-earth living.