Momo Challenge Stories on WhatsApp: How Parents Can Discuss Suicide With Children Amid Social Media Game Fears
Police have repeatedly advised parents to be wary of the "Momo Challenge," and while there have been very few, if any, cases of teens taking their own lives directly because of the challenge, it's important to know it's out there and understand how to address suicide with children.
Since it began circulating on mobile applications for texting, authorities in multiple countries have warned parents about the challenge, which encourages teens to self-harm.
What Effect Is the Momo Challenge Having Children?
The game has been suspected of playing a role in several deaths across the globe and in Argentina, authorities investigated whether the game was the cause of a 12-year-old's death. Police also speculated two people in India, aged 18 and 20, took their own lives because of the game, according to NDTV.
While any game that promotes suicide and self-harm rightfully raises alarms, there has been little concrete evidence that directly links the game to teen suicides.
Andy Phippen, professor of social responsibility in IT at Plymouth University, told Forbes that the image invokes a "gut feeling" that it would scare kids. But, he added that the "evidence trail soon runs dry" and at the end of the day, it's mostly just viral content.
Dr. Lisa Sugiura, a senior lecturer in cybercrime at the University of Portsmouth, seemed to agree with Phippen and told iNews that similarly to other digital challenges, the link to deaths has been hard to validate.
"However there is more evidence to suggest parents talked about their fears of their children undertaking the challenge, rather than their children actually doing so," Sugiura explained. "It is more likely to endanger the well-being of parents and carers, concerned about their children."
The Ohio Suicide Prevention Foundation told the Ohio Department of Education that even if the challenge is a hoax, it can be used as a teachable moment.
"It's about using it as an opportunity to talk about what mental health is, what self-harm is, making sure they know you really care, and letting them know that they can come to you if they are ever struggling," two members of the foundation said.
What Is The Momo Challenge?
First, a WhatsApp user adds to their contacts one of several numbers dedicated to the "controller" of the game. Then, the "controller" sends violent messages and images to the receiver, also known as the "player." The messages range in content but the "player" is often asked to kill themselves and post images or videos of the act.
The "controller" may threaten the "player" with the release of information about them if they don't comply.
The game uses an avatar that features an image of a woman with bulging eyes, thin, black hair and a smile spreading from one ear to the other. Japanese artist Keisuke Aisawa created the sculpture in 2016, according to CBS News, although the artist isn't linked to the game.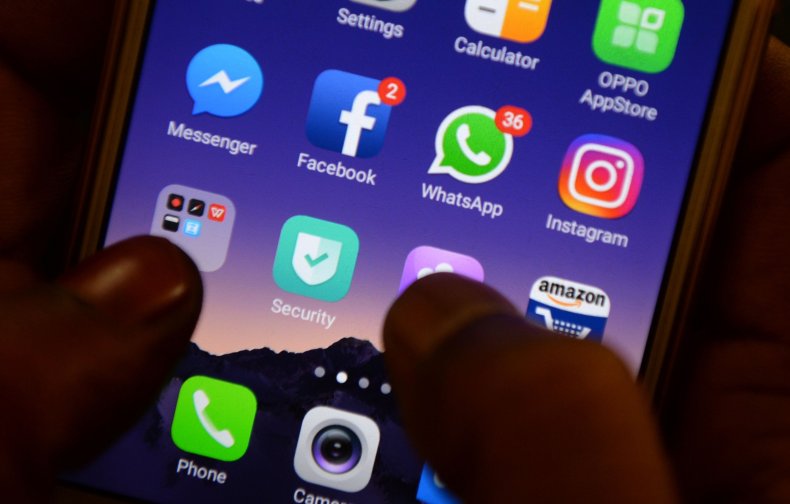 How Should You Address Suicide With Your Child?
The National Suicide Prevention Lifeline encourages everyone to check in with the people they love and look for possible warning signs. A person who is suicidal may talk about a range of topics, including wanting to die, feeling hopeless, trapped or in unbearable pain and being a burden to others. They may become isolated, increasingly use alcohol or drugs and exhibit extreme mood swings.
If someone is feeling concerned about another person taking their own life, the National Suicide Prevention Lifeline offered tips on how to address the situation:
Be direct. Talk openly and matter-of-factly about suicide.
Be willing to listen. Allow expressions of feelings. Accept the feelings.
Be non-judgmental. Don't debate whether suicide is right or wrong, or whether feelings are good or bad. Don't lecture on the value of life.
Don't act shocked. This will put distance between you.
Don't be sworn to secrecy. Seek support.
Offer hope that alternatives are available but do not offer glib reassurance.
Discussing suicide and mental health can often be uncomfortable and a person may even feel as if they're overstepping their bounds by bringing up their concerns about a friend or family member. However, Thea Gallagher, clinic director at the Center for Treatment and Study of Anxiety in the Perelman School of Medicine at the University of Pennsylvania, told TODAY that feeling supported by other people can "go a long way."
How a parent talks to their child about suicide is also dependent on the child's age. A tactic that might be effective for an older child might not work for someone who's younger.
Dr. Deborah Gilboa, a parenting expert, told TODAY that when it comes to kids ranging from seven to 10 years old, it's best to let the child guide the conversations. By allowing them to ask questions, the parent can provide the information the child seeks without overwhelming them.
However, the need to impart pertinent information increases as the child enters their early teen years. Between the ages of 11 and 14, Gilboa said parents need to talk about warning signs of suicide. She advised parents to start the dialogue by asking their child what they already know so they can "enter the conversation where they are."
Along with discussing the facts about suicide, Gilboa stressed the importance of parents creating a relationship that serves as a safe space for their children to open up if they or their friends ever have suicidal thoughts. This also establishes a level of trust that parents won't be disappointed if their child has a mental health problem.
Even after children reach the age of 18 and move out of the house, Gilboa recommended parents continue to check in with them to reinforce the message that they're supported if a problem arises.
If you have thoughts of suicide, confidential help is available for free at the National Suicide Prevention Lifeline. Call 1-800-273-8255. The line is available 24 hours, every day. If someone you know appears to be contemplating suicide, visit Bethe1To.com for assistance.