Parents are hesitant to feed their babies peanuts from an early age, survey results show, despite new guidelines that call for introducing the food at a younger age in order to prevent an allergy from forming.
The guidelines have been in effect for a little more than a year and suggest three different age ranges for introducing foods that contain peanuts depending upon the baby's health. For babies with severe eczema or egg allergies, the experts recommended bringing in the peanut between 4 months and 6 months old, and for mild allergies around 6 months old.
The guidelines suggest that "infants without eczema or any food allergy have age-appropriate peanut-containing foods freely introduced in the diet, together with other solid foods, and in accordance with family preferences and cultural practices."
Those recommendations come after research showed that introducing peanut to a baby early on reduces the chances that a peanut allergy will develop, the U.S. National Institutes of Health said. "In all cases, infants should start other solid foods before they are introduced to peanut-containing foods."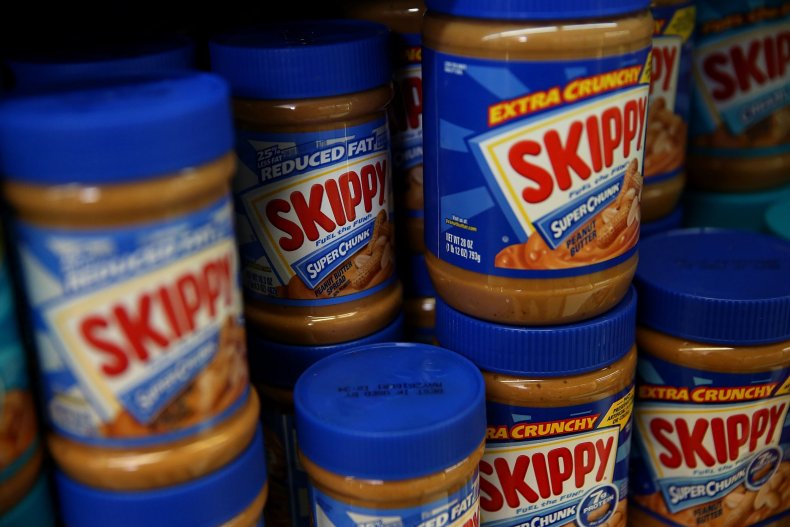 But the survey results, published in the journal Annals of Allergy, Asthma & Immunology, found that most moms did not want to add peanut to their children's diets at an early age—almost 70 percent were not willing to bring in peanut-containing foods before or at 6 months.
The scientists had questioned 1,000 expecting parents and 1,000 parents of newborns, most of them women. Almost a third of them had little to no awareness of the new peanut guidelines.
"Since early peanut introduction is a relatively new idea, we were not surprised to find that more than half (53 percent) of those surveyed said following the guidelines was of no or limited importance," lead study author and allergist Dr. Matthew Greenhawt said in a statement from the American College of Allergy, Asthma and Immunology. "We saw that overall, 61 percent of respondents had no or minimal concern about their child developing a food allergy, and only 31 percent of respondents were willing to introduce peanut-containing foods before or around 6 months."
The study called for more official action "to facilitate early allergen introduction and maximize its preventive benefits."
"We're still working on helping parents and pediatricians understand how important the guidelines are for preventing peanut allergies," study co-author and allergist Dr. Edmond Chan said in the statement. "Food allergies are scary, so it's understandable that parents would hesitate to introduce a food they might see as dangerous."