'Mom's Spaghetti': Eminem's New Album 'Revival' Inspires Pop-up Pasta Restaurant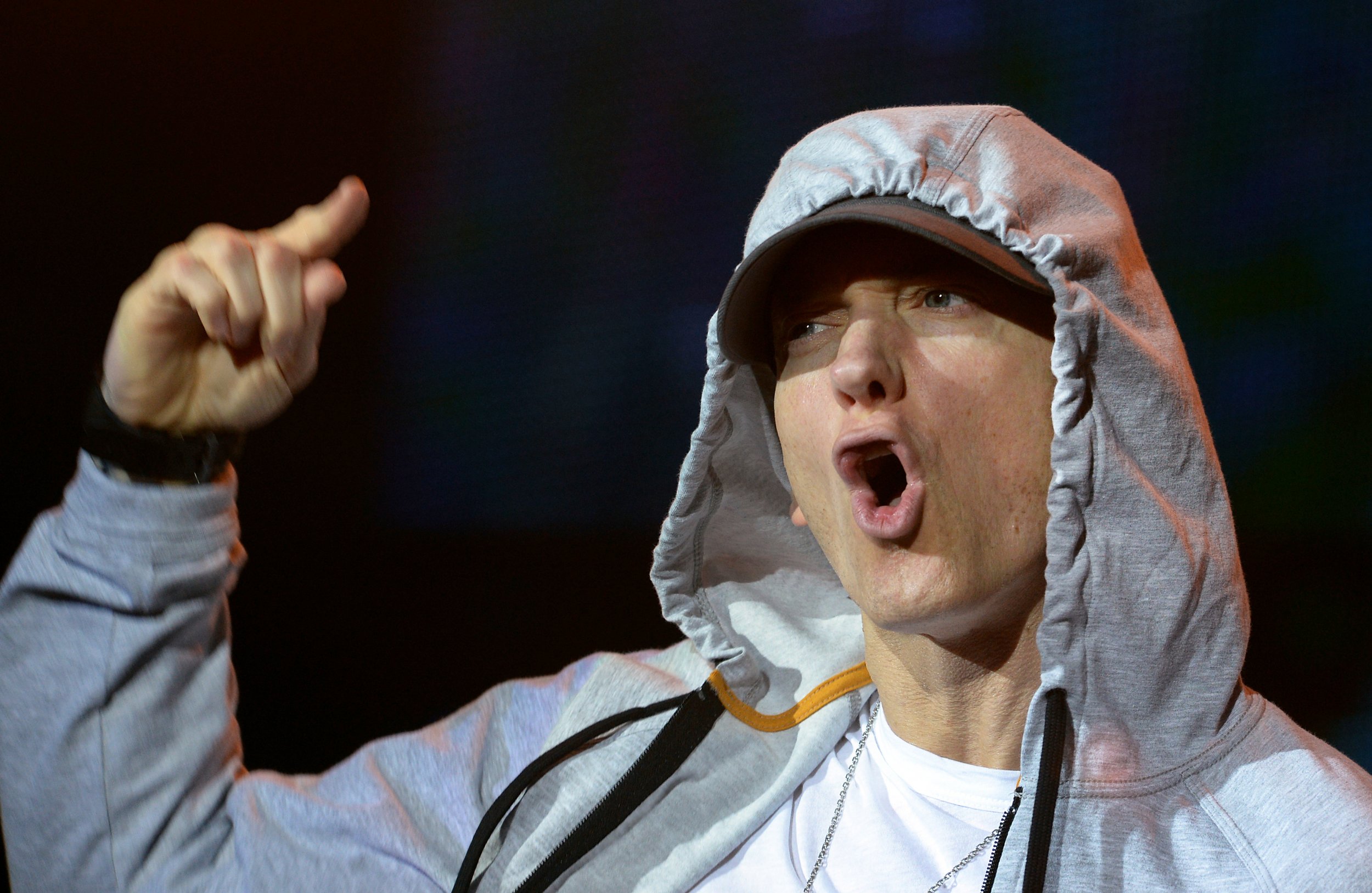 Is it a bit odd to launch a restaurant that serves food honoring a dinner someone vomited? Absolutely. But that doesn't mean I wouldn't go.
Eminem's latest album Revival dropped Friday, and to mark the occasion a pop-up shop called "Mom's Spaghetti" launched in the rapper's hometown of Detroit. This is a pretty obvious reference to perhaps the most famous line Slim Shady ever rapped on the track "Lose Yourself."
The song from the kinda-sorta Eminem biopic 8 Mile famously starts:
"Look! If you had one shot, or one opportunity to seize everything you ever wanted in one moment, would you capture it or just let it slip?"

Yo! His palms are sweaty, knees weak, arms are heavy

There's vomit on his sweater already: Mom's spaghetti

He's nervous, but on the surface he looks calm and ready"
The line "mom's spaghetti" has become a joke of sorts, and Eminem played along in a tweet late Thursday. "Detroit! Come vomit up some spaghetti with me this weekend at our official #Revival pop up. Exclusive merch, spaghetti and more."
According to the picture posted by Eminem, the menu features mom's spaghetti for $5 (add meatballs and it's $8), a s'ghetti sandwich for $5 and pop (soda, for you non-Midwesterners) or water for $3. The prices aren't bad, but one suspects the lines will get pretty long.
The pop-up is hosted at The Shelter, a club underneath Saint Andrew's Hall in Detroit, located at 431 E. Congress St. It's scheduled to be open from 10 a.m.-5 p.m., local time, on Friday and Saturday. Sunday it's planned to be open from noon to 5 p.m., local time.
Newsweek reached out Eminem's publicity team as well as The Shelter for further details on the restaurant, but had received no response at the time of publishing.
The latest album from Eminem has received, at best, mixed reviews. But, who knows, maybe the spaghetti is stellar.