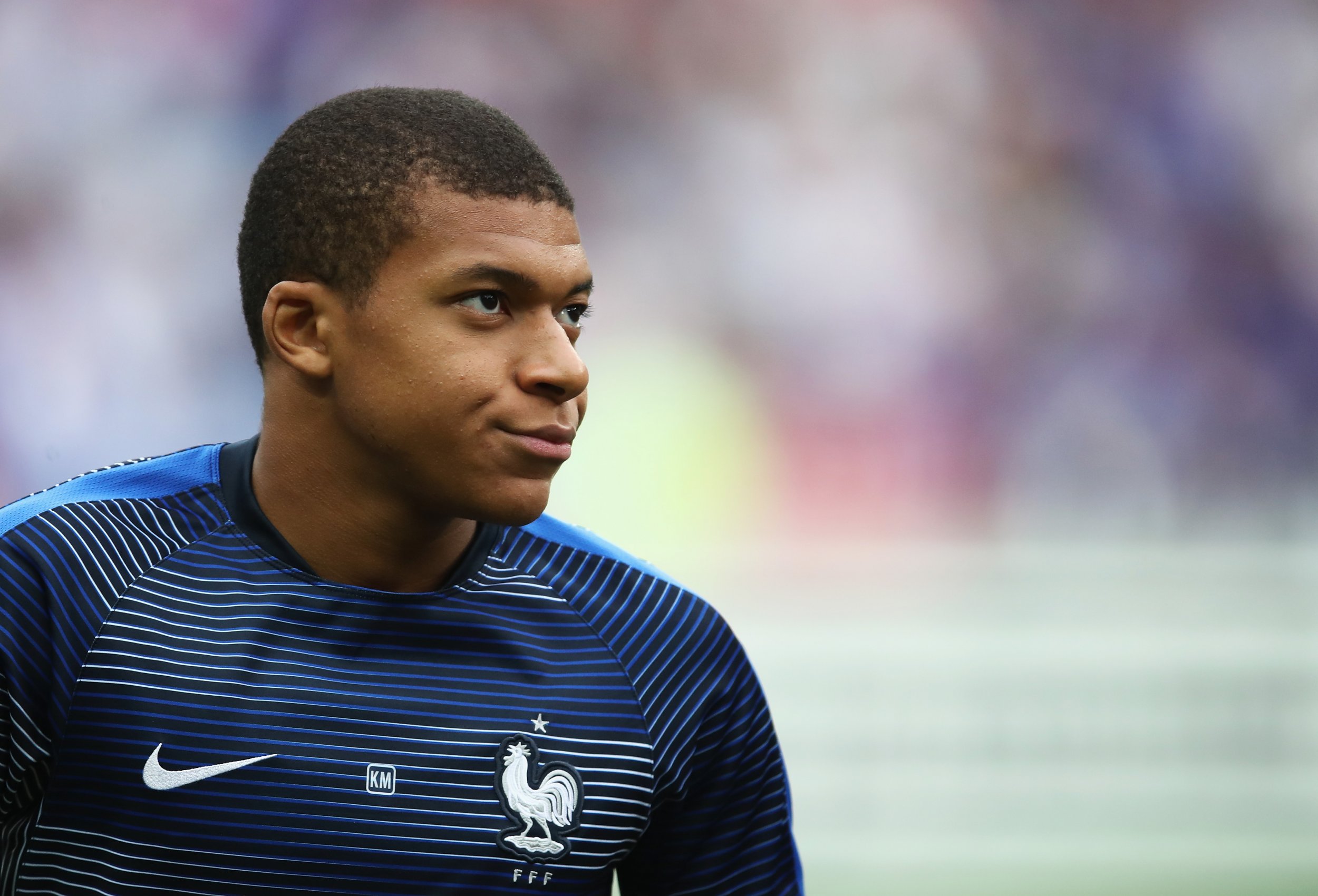 One of the new powerhouses of European football lies in a tiny principality on the French Riviera.
This summer, though, will determine whether A.S. Monaco has any more than a butterfly's duration near the summit of the game.
Monaco's current group of young players have caught roving eyes across the European game. In modern football, as a medium-sized club, success may be the ultimate double-edged sword. You want it and need it, but the more of it you have, the more likely your players are to leave.
Here are the players Monaco could lose this summer—and the way it can rebuild again after them.
Tiemoue Bakayoko, Defensive Midfield. Price: £35 Million. Interested: Chelsea
Powerful and rugged but skillful with it, if there were a prototype for the modern midfielder then it might look something like the France international. Bakayoko seemed to appear from nowhere last season but his pedigree has long been known—he has played for France at every age group since Under-16s and made his senior debut in March against Spain.
Perhaps the one thing that N'Golo Kante lacks is something he cannot do anything about—height. What Chelsea will lose with Nemanja Matic's probable departure to Manchester United it will regain in the 6 ft 1" Bakayoko. An all-French midfield of Kante and Bakayoko is truly a scary prospect for any of Chelsea's rivals.
Thomas Lemar, Attacking Midfield. Price: £35 Million Plus. Interested: Arsenal
A versatile forward, Lemar shone on the left wing in the Champions League last season, scoring the winning goal against Tottenham Hotspur in the group stages at Wembley in the autumn. Arsenal has held talks with Lemar's representatives, according to the Evening Standard. But it will almost certainly need to budge on an initial offer reported as somewhere around £30 million.
Fabinho, Defensive Midfield/Right Back. Price: £40 Million. Interested: Manchester United, Paris Saint-Germain
Paris Saint-Germain is now understood to be ahead of United in the queue to sign Fabinho. For their money, P.S.G. will be getting two players rolled into one. The 23-year-old Brazilian is best as an all-action midfielder, but he can also play as a right-back. He's also deadly from the penalty spot.
Benjamin Mendy, Left Back. Price: £44 Million. Interested: Manchester City
One of the more thrilling sights in European football last season was Mendy charging forward from his position at left full back to support attacks. He's good defensively, too. If City upgrades its full-back options with Dani Alves on the right and Mendy on the opposite side, it should be a favorite for the Premier League.
Bernardo Silva, Attacking Midfield. Price: SOLD to Manchester City for £43 Million
Silva was the first of Monaco's products to leave and he may be the most talented with the ball. He plays like a combination of Lionel Messi and David Silva, less skillful clearly than the former but pacier than the latter. Silva's runs cutting in from the left wing last season were key to Monaco's attacking success. He will only get better in the blue half of Manchester.
Kylian Mbappe, Striker. Price: Somewhere north of £100 Million. Interested: Everyone with money, but especially Real Madrid
The crown jewel. Mbappe may be the most exciting striker to come along in a generation, since the original Ronaldo tore up Serie A and La Liga two decades ago. At 18, he already plays like Thierry Henry. He will fetch a world-record fee, if not this summer then in the next few seasons.
Can Monaco recover?
Yes, although the process will clearly be slower should so much of its talent exit in one go. It's worth remembering that Monaco is not unfamiliar with selling its youth expensively and early. Anthony Martial left for Manchester United in the summer of 2015, which created the space for an even scarier prospect in Mbappe to come through.
Since it was forced to fall in line with UEFA's Financial Fair Play rules, Monaco has acted as a selling club. Some of the £300 million will be used to find or sign more players like Bakayoko, who didn't come up through the club's youth system like Mbappe. Monaco have become experts at adding value. Silva was regarded as talented but inconsistent when he joined on a one-year loan deal in the summer of 2014. Now he's one of the most exciting talents on the continent. Expect Monaco to prosper by continuing the formula that has got it here.
Uncommon Knowledge
Newsweek is committed to challenging conventional wisdom and finding connections in the search for common ground.
Newsweek is committed to challenging conventional wisdom and finding connections in the search for common ground.
About the writer
Sportswriter at Newsweek.