Monarch: Major Airline Goes Bust—How to Check if Your Flights Are Affected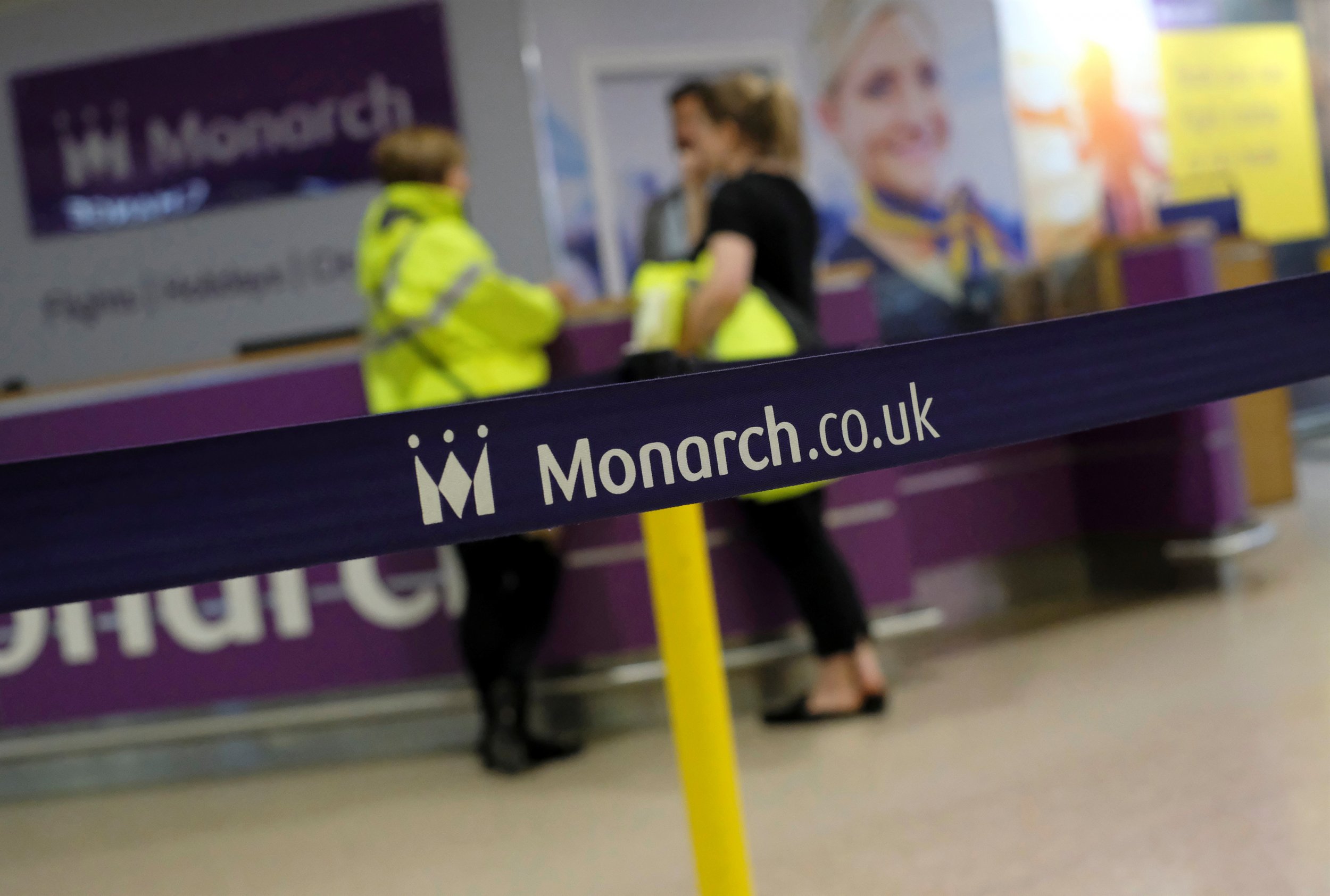 Monarch Airlines, a British carrier, has collapsed, leaving thousands stranded, in the largest such failure in the country's history.
This means that five related companies have now entered administration: Monarch Airlines Ltd, Monarch Holidays Ltd, First Aviation Ltd, Avro Ltd, and Somewhere2stay Ltd.
As such, according to a website set up to manage the crisis by Britain's aviation authority: "as of October 2, 2017, all future holidays and flights provided by these companies have been canceled and are no longer operating."
So what to do if that's you? Don't despair; things might work out.
The British government has organized what it says is the largest-ever British repatriation mission in peacetime to bring back travelers stranded in the chaos.
The aviation authority says it will organize "flights back to the UK for all Monarch customers currently overseas." It believes there are up to 110,000 such people.
"These new flights will be at no extra cost to you," it adds. It also says that the authority is "working round the clock" to make sure that customers staying in accommodation booked through Monarch can remain there until the end of their holiday.
As such, anyone currently overseas and due to return by October 15 will get a new flight home at the end of their holiday free of charge. Anyone who fits that description should check this page for details of their new flight.
Meanwhile, unfortunately anyone who has booked a flight out of the U.K. with Monarch won't be getting it replaced; if that's you, you shouldn't go to the airport.
The Times newspaper reported that Britain's Department for Transport has leased planes from at least 16 different airlines as part of the clean-up effort, the most significant contributor being Qatar Airways. The aviation authority stresses that all airlines chartered have been approved to operate within the European Union.