Monarch Butterflies Have Declined 90%; Conservationists Seek Extra Protection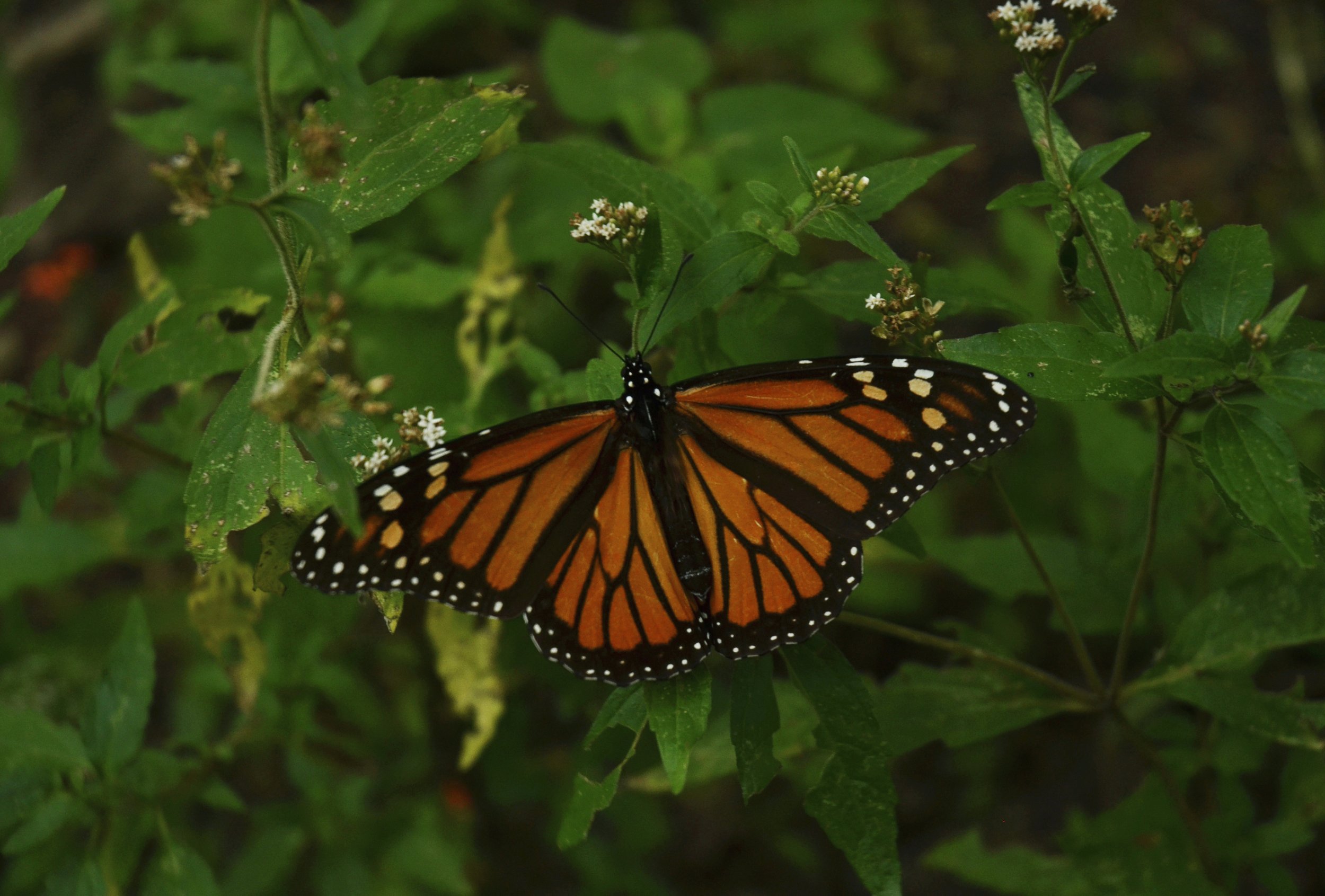 In the last 20 years, the population of monarch butterflies in the eastern U.S. has declined by 90 percent, greatly worrying environmentalists and researchers. Today, three major conservation groups and a scientist have called on the Fish and Wildlife Service to designate the brilliant orange and black insects as threatened, a move that would provide federal officials with more latitude in efforts to preserve them like designating certain areas as protected.
"We're at risk of losing a symbolic backyard beauty that has been part of the childhood of every generation of Americans," said Tierra Curry, a senior scientist at the Center for Biological Diversity, one of the groups calling for the move, in a release. "The 90 percent drop in the monarch's population is a loss so staggering that in human-population terms it would be like losing every living person in the United States except those in Florida and Ohio."
The Center for Food Safety and the Xerces Society, groups dedicated to sustainable food protection practices and insect preservation, respectively, are also asking the feds to act, as is famed monarch scientist Lincoln Brower.
The butterflies are disappearing in part due to a decline of habitat in the Midwest, specifically the loss of milkweed, the only plant upon which they lay eggs and their larvae feed.
Milkweed is a native plant that provides plenty of value to butterflies, wasps and bees, but is of little use to farmers. In the past, milkweed was spared because the herbicides used by farmers to keep crops healthy were used more sparingly—and in some cases, tilling machines were used to clear weeds.
But in recent years, with introduction of genetically-modified crops like Roundup-ready corn and soybeans that are resistant to traditional herbicides, farmers have begun to spray more and more Roundup—the Monsanto-made chemical—over wider and wider areas.
This practice, as well as the cultivation of 1 million new acres of land in recent years, driven by higher corn and soybean prices, has destroyed milkweed crops, and greatly hurt monarchs, research shows.
Scientists and environmentalist have urged landowners—especially in the Midwest—to plant milkweed to help the monarch. Obviously participation is voluntary at this point. But if, for example, the U.S. Department of Agriculture offered incentives to farmers to plant milkweed, that could be a potential game-changer in the right direction.