Mo'ne Davis's Latest Honor: 'SportsKid of the Year'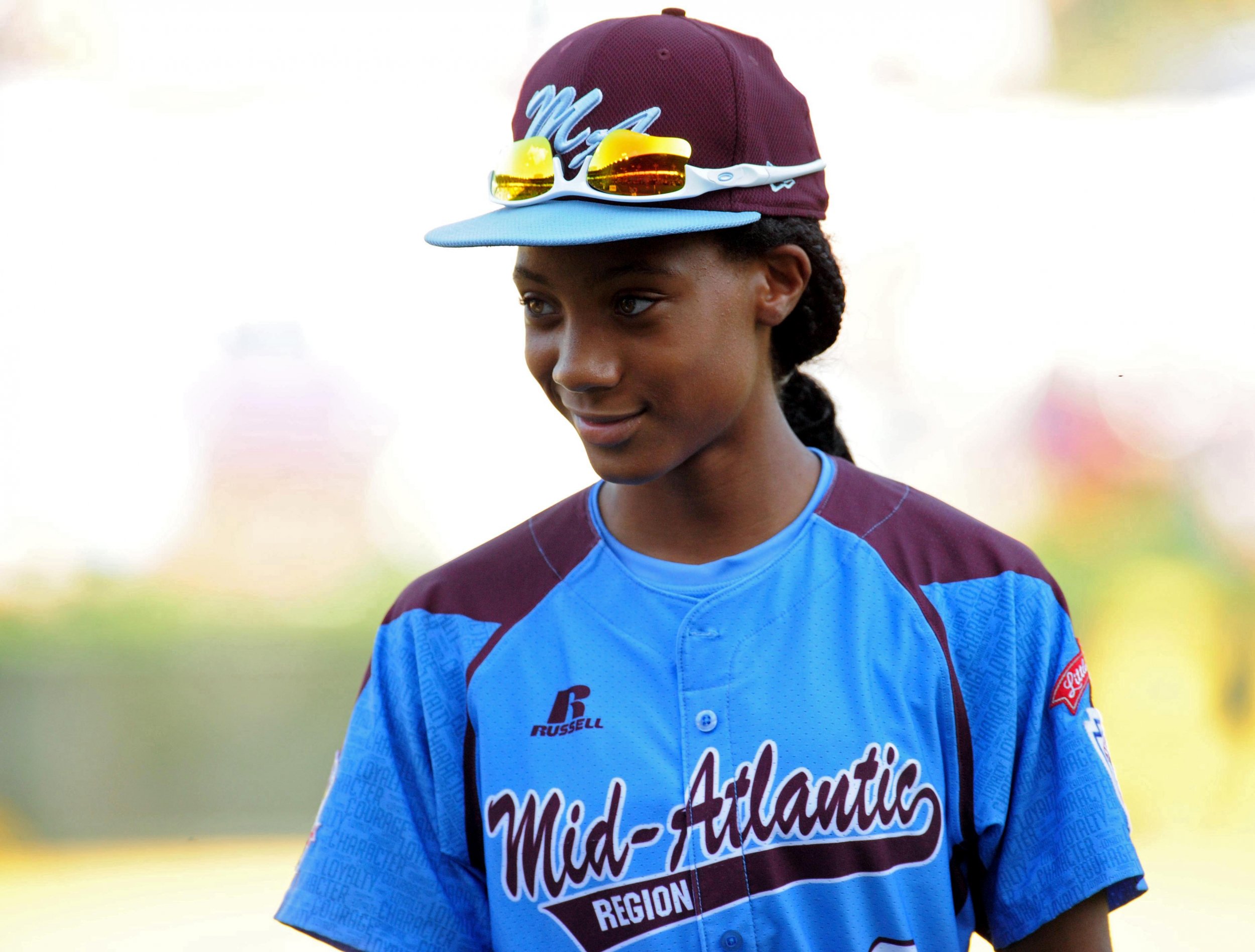 2014 keeps getting bigger for Mo'ne Davis. One of only 18 girls to ever participate in the Little League World Series in its 68-year history, Davis became the first female player to pitch a shutout game in the tournament this past August.
On Monday, Sports Illustrated Kids named Davis its 2014 SportsKid of the Year, the latest in a series of high-profile honors for the 13-year-old.
"The 5' 4" flamethrower did more than just play a boy's game," SI Kids wrote in the announcement explaining its selection. "She dominated it, showing the nation that a girl can throw heat, too. She also inspired countless kids to dream big."
Since stepping into the national spotlight in August, Davis has nabbed awards and turned heads. She became the first Little Leaguer to snag a Sports Illustrated cover, was named one of Time magazine's "25 Most Influential Teens of 2014," landed on Harper's Bazaar's "2014 Women Who Dare" list, threw the ceremonial opening pitch for Game 4 of the World Series between the San Francisco Giants and the Kansas City Royals, landed a spot in the National Baseball Hall of Fame and announced she was working on her memoir, due in March 2015.
"Mo'ne redefines what it means to 'throw like a girl,'" Susan Katz, president and publisher of HarperCollins Children's Books, said in a HarperCollins press release announcing the book, Mo'ne Davis: Remember My Name. "She inspires and empowers others by example and is a wonderful role model for people both young and old."
The eighth-grade honor roll student at Springside Chestnut Academy in Philadelphia also plays soccer and basketball. She tells SI Kids she wants to pursue the latter sport, starting with the top-ranked University of Connecticut women's basketball team before hopefully moving on to a career with the WNBA.
"Mo'ne blazed a trail. She made me believe I could be just as good or better than the boys," Isabel Tilles, 10, who plays for a San Francisco Little League team, told SI Kids. "I don't have to model myself after a male baseball player, like [San Francisco Giants catcher] Buster Posey, who's my favorite. I've got Mo'ne now."