'Money Heist' Part 4 Release Date, Cast, Trailer, Plot: All You Need To Know About 'La Casa de Papel' Season 4
Just over eight months after Money Heist fans left The Professor (Álvaro Morte) declaring all-out war on the police, Part 4 of the Spanish drama will pick right up from the dramatic cliffhanger. Season 4 of the Netflix show, originally titled La Casa de Papel, will be released this week, and its plot synopsis and trailer promises plenty of drama for the cast.
When is Money Heist Part 4 released on Netflix?
The air date for La Casa de Papel Season 4 is Friday, April 3, when eight episodes will be released all at once onto Netflix. As with the majority of Netflix's releases, these instalments will be released at one minute past midnight PT.
When the episodes air in your country will depend on the time difference between the west coast of the U.S.A. In the series' native Spain, for example, the episodes will be available at 9:01 a.m.
Who is in the cast of Money Heist Part 4?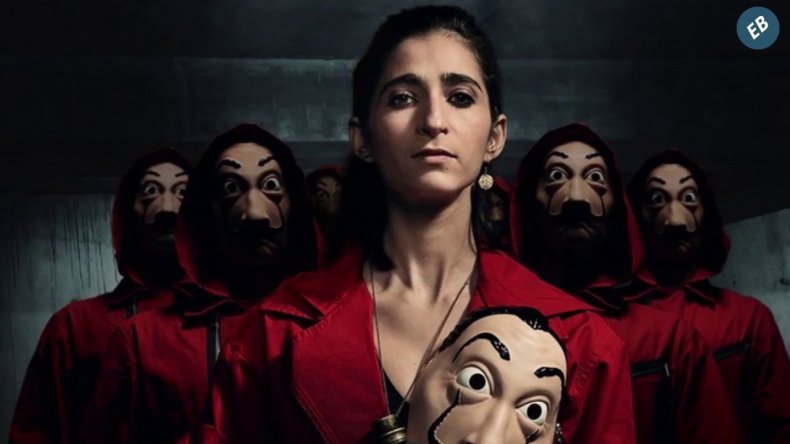 The most recent La Casa de Papel trailer revealed that the following stars will be back:
Úrsula Corberó as Tokyo
Álvaro Morte as The Professor
Itziar Ituño as Lisbon
Miguel Herrán as Rio
Jaime Lorente as Denver
Esther Acebo as Stockholm
Darko Peric as Helsinki
Rodrigo De la Serna as Palermo
Alba Flores as Nairobi
Pedro Alonso as Berlin
These latter two may surprise Money Heist fans, as they saw Berlin die in Season 2, while Nairobi ended Season 3 shot by police. However, it is believed that the former will appear in flashback, while the latter spends at least the first episode fighting for life.
What will happen in Money Heist Part 4?
The official Netflix synopsis reads: "La Casa de Papel Part 4 begins in chaos: The Professor thinks that Lisbon (Itziar Ituño) has been executed, Rio (Miguel Herrán) and Tokyo Úrsula Corberó) have blown up an army tank and Nairobi (Alba Flores) is struggling between life and death. The gang is going through one of its toughest moments and the rise of an enemy among its ranks will put the heist in serious danger."
The first trailer included the caption "let the chaos begin," suggesting the new season will be doubling down on Part 3, where the gang created mass disturbances by dropping money over Madrid.
The new season also promises a violent confrontation between the robbers and the police. After The Professor is falsely led to believe the police negotiator has killed his lover, he declares "all-out war" on the police—an all-out war we will likely see in Season 4.
Money Heist Part 4 is released on Friday, April 3 on Netflix.