'Money Heist' Part 5 Release Date: Why Fans Should Expect a Big Delay Before the Next Season
Money Heist has become an international phenomenon since it first appeared on Netflix. It appears to be the most-watched series of the streaming service not in English, and even has its own documentary, suitable titled Money Heist: The Phenomenon. With millions across the world currently watching the series (called La Casa De Papel in its original Spanish) and putting it at the top of Netflix's charts, it seems likely that the show will get another season.
Though Netflix has not officially confirmed Money Heist Part 5, a number of Spanish publications have reported that the show has been given the green light for more episodes. ABC Spain, for example, reported way back in October 2019 (before Season 4 had aired) that the show had been commissioned for Season 5.
Though it is unusual for a show to get recommissioned without Netflix officially announcing it, Money Heist is not the only Spanish-language show whose renewal the streamer has kept under wraps. Elite, for example, had already filmed its third season before Netflix officially announced it was happening.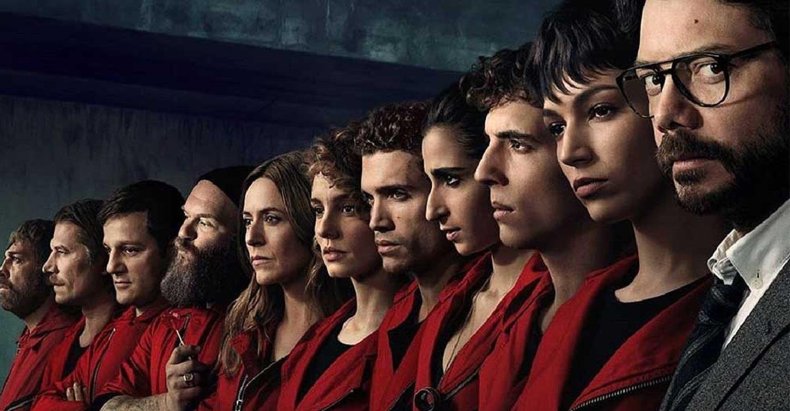 The reason why Netflix has not yet announced that it has recommissioned the series may be because there will be a long wait between Part 4 and Part 5. Although there was a gap of just over eight months between Parts 3 and 4 appearing in Netflix, an 18-month gap is possible between the current set of episodes and the next ones.
Though fans of Money Heist uses the words "part" and "season" interchangeably when talking about sets of episodes of the show, technically the show has so far only been two seasons, each of which was split into two parts. Seasons of Money Heist are filmed back-to-back, so Parts 1 and 2 were filmed together in 2017, while Parts 3 and 4 were shot from October 2018 to August 2019.
However, as Part 5 will be the start of Season 3, and the beginning of a new block of filming, the gap between Parts 4 and 5 is likely to be similar to the gap between Parts 2 and 3, which was about 20 months.
If this is the case, then Money Heist Part 5 may not come to Netflix until December 2021. It is likely the time between the current season and the next one could be slightly shorter. After all, the show moved networks from Antena 3 to Netflix between Season 1 and 2, which likely caused delays. However, viewers should expect a wait of at least a year (and probably closer to 18 months) before they get to see the latest adventures of the Professor and the rest of the Dali-masked gang.
Money Heist Parts 1 to 4 are streaming now on Netflix.