Drivers Stop on Highway to Grab Cash Flying Out of Back of Armored Truck
Drivers in Georgia were treated to a windfall Tuesday night when the doors of an armored truck accidentally opened on Interstate 285, dumping thousands of dollars onto the highway. But police warn those who picked up the money could face charges if they don't return it.
A video posted on Reddit shows a line of parked cars on the highway and drivers frantically picking up money off the ground.
A side door on a Gardaworld truck unexpectedly opened as the vehicle was driving westbound on I-285 near Ashford Dunwoody Road outside Atlanta. Bills flew out and began to litter the highway, but the truck's crew didn't realize what had happened until a car pulled up next to them and shouted that their door was open.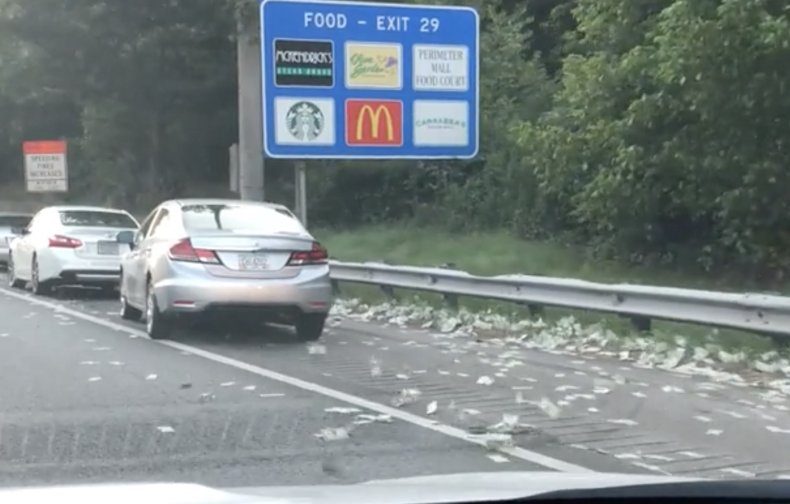 "I saw a bunch of paper floating around in the road and everybody pulling over on the shoulder, and as I got closer I noticed it was all just cash," one witness told WSB Radio.
Dunwoody Police said approximately $175,000 was dumped on the interstate. When officers arrived at the scene, they were only able to collect $200 of the missing money.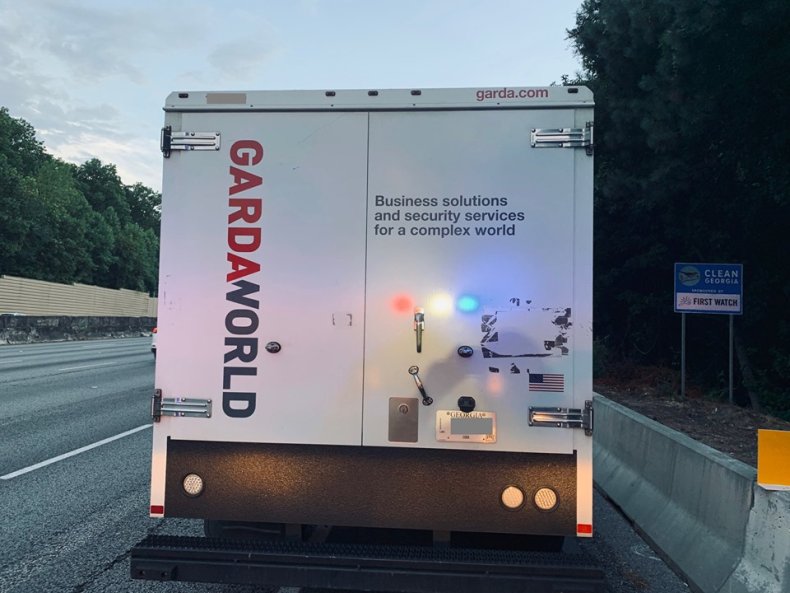 While it might have looked like free money for the taking, authorities are asking motorists to return any cash they grabbed. Those who keep the bills could be charged with theft of lost or mislaid property, a misdemeanor offense.
Investigators say they will be looking at license plates from videos of the incident posted online. Anyone who willingly returns money to the police will not be charged.
"We understand anyone in that position would be tempted, but we want people to do the right thing and bring the money back so they don't have to worry about police knocking on their door," Sgt. Robert Parsons of the Dunwoody Police Department told the Dunwoody Reporter.
Only two people so far have brought back the money they collected: One returned $2,100, and another returned $600.
GardaWorld released a statement indicating it is working with local authorities and conducting an internal investigation.
Though getting out of a car on an interstate can be very dangerous, no one was hurt in the incident. "We're grateful no one was hit and there were no crashes," said Parsons.
Still, it's a very uncommon situation. Parsons told WSB he'd never seen anything like it. "Well, I've seen it in the movies. It's very bizarre that this happens. This is the first one I can think of.".
Drivers Stop on Highway to Grab Cash Flying Out of Back of Armored Truck | News