'Money Running Out': Majority of Americans Worried Social Security Will End
Americans overwhelmingly support Social Security, but a majority of them don't have confidence in the future of the program, a new poll found.
Social Security started 85 years ago, with the intention of helping older Americans maintain their economic security in the years after they stop working. Nearly 70 million people collect payments, and an AARP survey released Friday found that 81 percent of people at least partially rely on or expect to rely on Social Security.
However, 57 percent of the 1,441 people AARP surveyed worry about the program's future. Of those respondents, 26 percent think money is running out and 29 percent don't trust the government to keep its promises.
"It's crystal clear that Americans of all generations value the economic stability Social Security has offered for the last 85 years—even more so as we face the health and economic challenges of a global pandemic," Nancy LeaMond, AARP executive vice president and chief advocacy and engagement officer, said in a statement.
To be eligible for Social Security, a person must be at least 62 years old or deaf or blind and have enough work credits, which are based on annual income. About 88 percent of those AARP surveyed said the program allows older Americans to live independently, instead of with their families.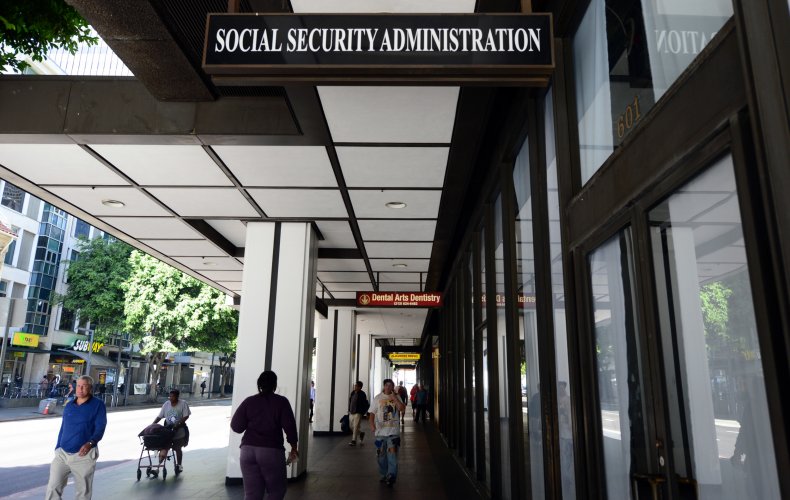 On average, payments are about $1,503 per month, according to AARP, an amount that most respondents said is too low. About 89 percent said changes to Social Security would be unfair to people who are retired or near retirement.
Presumptive Democratic nominee Joe Biden has said he would strengthen Social Security as president. In a statement Friday, he said that doing anything less is a "failure of a president's first and most consequential duty: the duty to care for the American people."
Biden also said the "fate of Social Security" hangs on the result of November's election and criticized President Donald Trump's recent executive order on a payroll tax cut. Last Saturday, Trump signed a memorandum deferring payroll taxes for people who earn less than $4,000 on a biweekly basis until December 31. Social Security is financed by the payroll tax.
If he's re-elected, Trump said Thursday, he would terminate the payroll tax and Social Security would be paid through the federal government's General Fund. Included in payroll taxes are the payments made to fund Social Security, prompting criticism that the order will cut funding for an essential service.
Press secretary Kayleigh McEnany also pushed back against the criticism, saying Trump has an "unwavering commitment" to making sure Social Security is fully funded. She added that the president wanted the payroll tax deferral to be made permanent.
Payroll taxes raised $1.24 trillion last year, according to the Congressional Budget Office. Without them, according to the Associated Press, the U.S. budget could face a $16.1 trillion hole over a 10-year period and economic growth is unlikely to offset the loss.