Moneyball: Jonah Hill's Breakout Role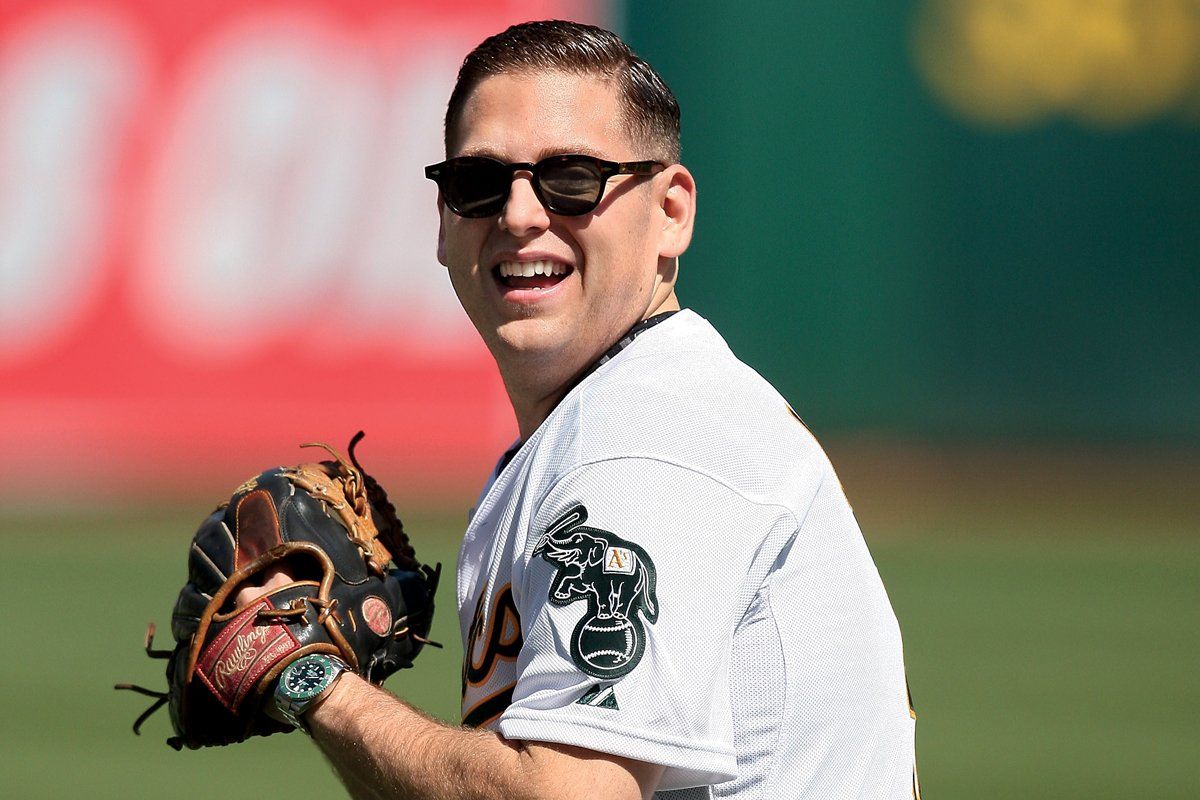 In Moneyball, based on the 2003 nonfiction bestseller book of the same name, Brad Pitt swings for the proverbial fences: his character sets out to fundamentally change the game of baseball. Portraying Oakland A's General Manager Billy Beane, he attempts to build a pennant-worthy team entirely composed of washed-up misfits who grounded out on other major-league squads. In the process, the A's give richer teams with higher-paid athletes a serious run for their money.
The film's real game changer, though, is Jonah Hill. The baby-faced, potty-mouthed star of such raunchy comedies as Superbad andGet Him to the Greek plays spectacularly against type. As Peter Brand, an Ivy League–educated wonk, he helps Beane assemble his roster by crunching numbers and using an arcane analysis called sabermetrics rather than, say, checking scouting reports or hanging around dugouts.
Against all expectations, Hill, 27, is a revelation. Unlike so many funnymen stuck in the comedy ghetto for decades, he has transitioned from cracking boner jokes in druggy bromances to reciting dialogue by Moneyball's Oscar-winning screenwriter Aaron Sorkin and holding his own opposite drama heavyweight Philip Seymour Hoffman and Hollywood's reigning Adonis, Brad Pitt.
Hill admits he wept tears of joy after the film's premiere at the Toronto International Film Festival earlier this month. And he's taking nothing for granted about the newfound appreciation and attention.
"I was the underdog on a list of Oscar nominees you'd expect to see in this movie," Hill says during his Toronto visit. "I'll make comedies as long as they'll let me. But I like to be in different kinds of movies. I worked hard and I wanted this."
A casual acquaintance of Hill's since 2006, Moneyball director Bennett Miller decided to pull the actor up from drama's minor leagues after checking out his little-seen (but well-reviewed) indie film Cyrus. Casting the Superbad star presents an uncanny parallel to the film's story of winning by maximizing underappreciated talent.
"The point of the movie is that things are constantly overvalued and undervalued; there's opportunity and exploitation swirling around us," Miller says. "I didn't think [the role] would be a big stretch for Jonah. He has an agile and associative mind. I knew him more as a sensitive guy than as a comic."
Not that serious emoting governed the Moneyballset all of the time. Off camera, Hill and Pitt waged a war of practical jokes, with Pitt's efforts focused around the '80s pop band Wham! and sabotaging his costar's golf cart.
"One time I came outside and the golf cart was upside down, another time it was covered with flowers and miniature fake genitalia," Hill says. "And the next time there was a Photoshopped picture on it of me with George Michael from Wham! with the words 'No. 1 Wham! fan' painted on the side."
His career metamorphosis aside, since wrapping Moneyball, the formerly chubby actor has drastically slimmed down, in part for his role as an undercover cop in the upcoming film adaptation of 21 Jump Street. And given his recent career and physical makeovers, Hill seems content to leave the pudgy-nerd routine in the past. "I don't know how much I weigh or how much weight I've lost," Hill says. "I'm just glad I made a positive move. Honestly, it was a decision for my life. I love working hard, I love making movies. I want to be healthy and make more."