Monica Lewinsky's Subtle Emoji Response to Scaramucci's Linda Tripp Comparison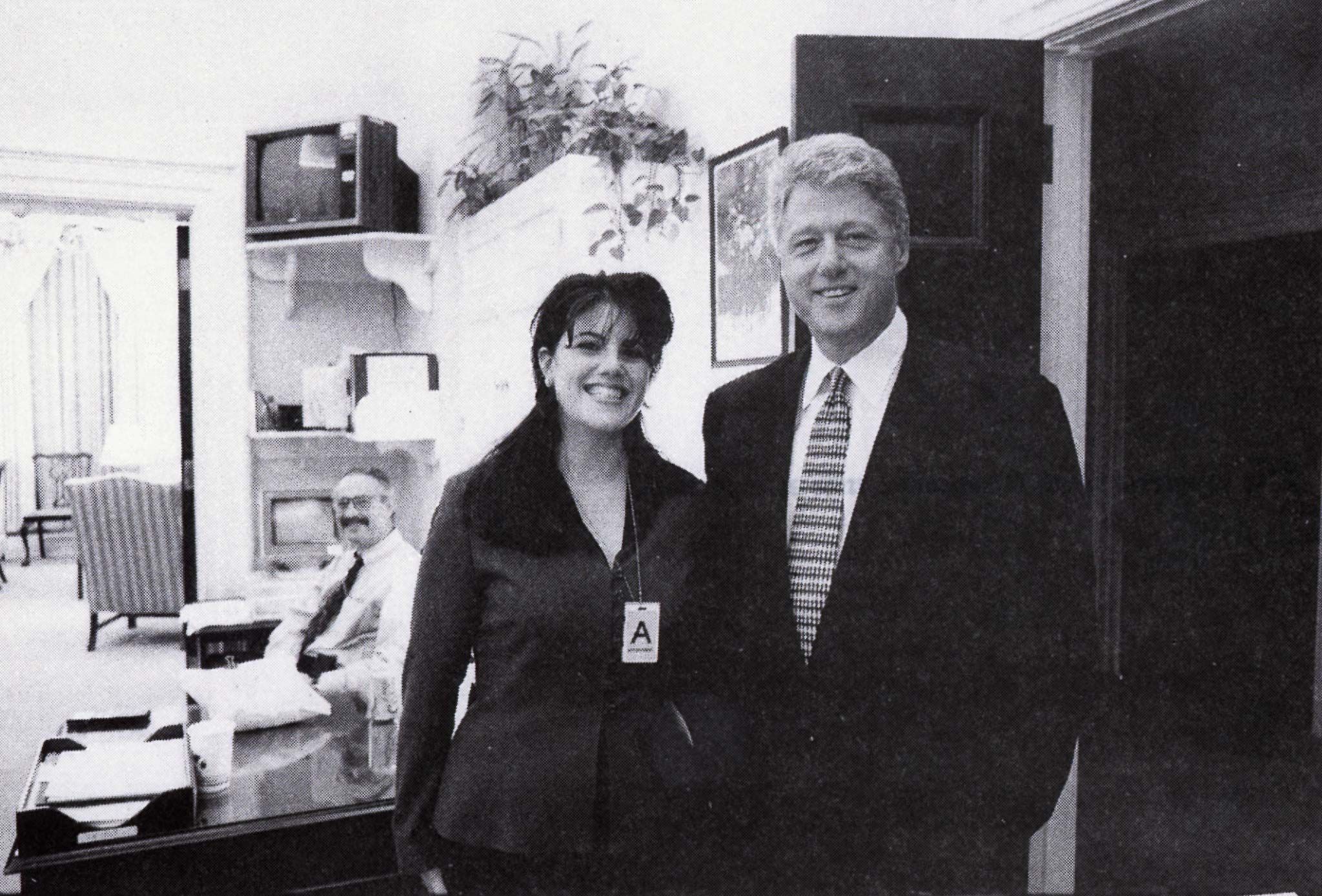 Former White House intern Monica Lewinsky has responded to comments by short-lived White House communications director Anthony Scaramucci, who compared a New Yorker reporter to Linda Tripp.
In a flurry of tweets on Wednesday night, Scaramucci said he had not given reporter Ryan Lizza permission to record or publish a conversation they had, in which Scaramucci profanely insulted other Trump staffers. On Twitter he also compared Lizza to the woman who secretly taped Lewinsky speaking about her affair with President Bill Clinton and became a key figure in the scandal.
"[Ryan Lizza] is the Linda Tripp of 2017. People know. And he is up at night not being able to live with himself," Scaramucci said in a tweet on Wednesday.
"Yes. He absolutely taped the call without my permission. #lowlife," Scaramucci added.
Lewinsky, who now campaigns to prevent cyberbullying, responded to Scaramucci's Twitter rant by sharing the former communications director's status along with the emoji of a flushed, embarrassed face.
Tripp did not have Lewinsky's permission to record their phone conversation, and Lewinsky was unaware such a recording was taking place. Tripp later decided to turn the tapes over to special counsel Ken Starr, who was investigating the case.
The call recorded by Lizza and subsequently published by The New Yorker revealed that Scaramucci had pressed the journalist to tell him who was leaking information from the White House. At one point, he referred to then-Chief of Staff Reince Priebus as "a f**king paranoid schizophrenic, a paranoiac."
Scaramucci also told Lizza during the phone call, "I'm not Steve Bannon, I'm not trying to suck my own c**k. I'm not trying to build my own brand off the fucking strength of the president. I'm here to serve the country."
The day after Scaramucci spoke with the reporter, Priebus was replaced by John Kelly, with Scaramucci himself leaving the White House days later, after less than two weeks on the job.
Lizza has rejected Scaramucci's account of their conversation, saying it was an on-the-record discussion that was newsworthy.
"When the communications director for the White House calls you and tells you, on the record, that he's about to fire the entire communications staff, that he has called the FBI to investigate the chief of staff at the White House and that the chief strategist is engaged in auto-fellatio, I think that is a fairly newsworthy set of comments," Lizza said, according to Deadline.
"My job as a reporter is not to keep things private and confidential when the communications director tells me things. My job is to report them, so the public understands what's going on at the White House," he added.