Bernie Sanders Says Bill Clinton's Affair With Monica Lewinsky Has 'Haunted That Family Forever'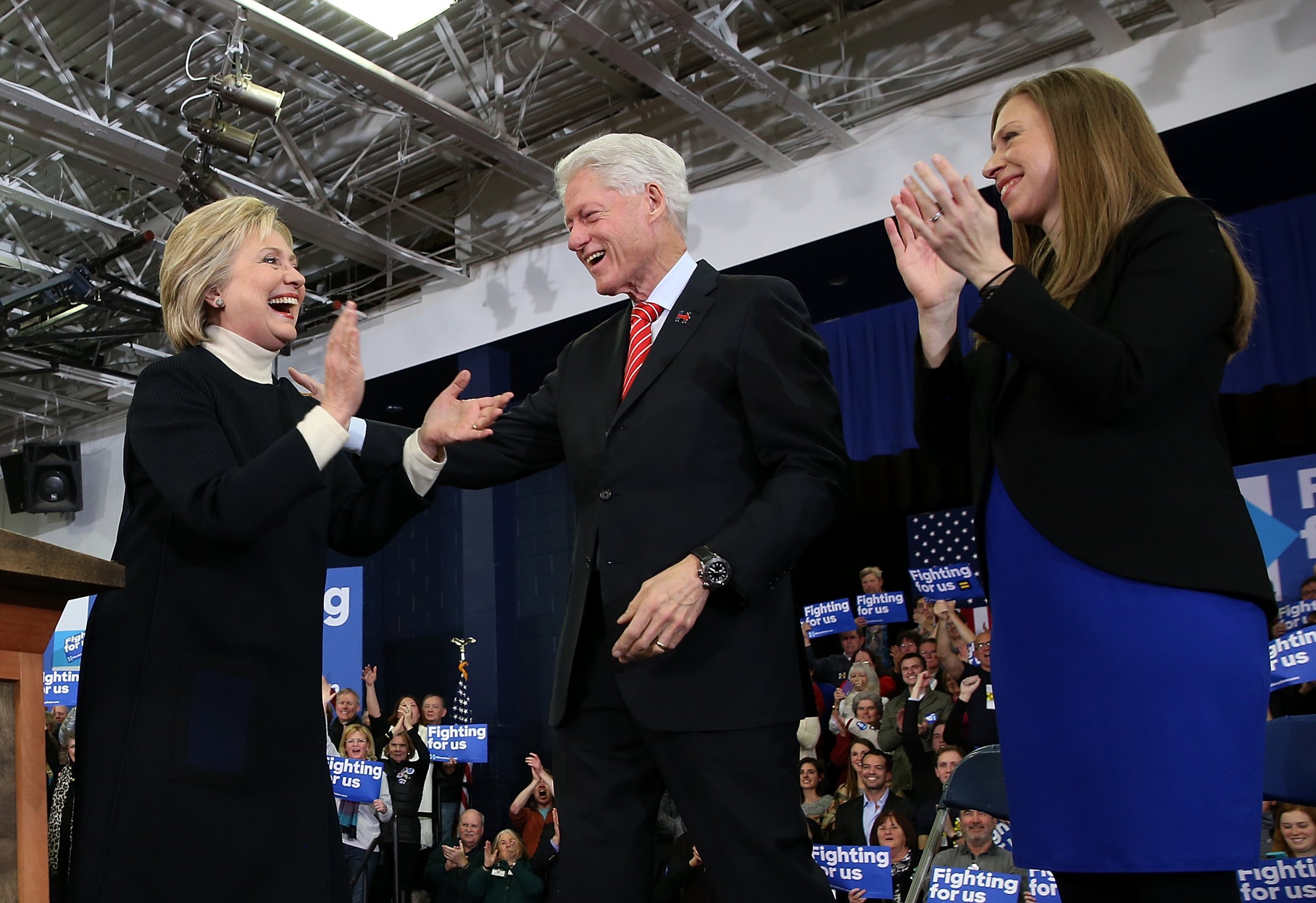 Senator Bernie Sanders said Wednesday that he missed former Senator Al Franken "very, very much," and that he wouldn't "go back into the early 1990s and cast judgment" on President Bill Clinton for his Oval Office affair with intern Monica Lewinsky. But, he added, the Clinton-Lewinsky affair cast a long shadow.
"If Bill Clinton was sitting here, he would tell you what he did was profoundly wrong; I think it has haunted that family forever," Sanders told Washington Post correspondent James Hohmann during a live video interview.
Former President Clinton, who has been on a press tour promoting his new fictional novel with co-author James Patterson, has not always appeared as apologetic as Sanders suggested. Clinton told NBC News's Craig Melvin Monday that he did not owe Monica Lewinsky another apology and that his relationship with the White House intern should not be an issue in 2018. The president added that while he agreed with the ideas behind the #MeToo movement, he did not "agree with everything" and still had some "questions about some of the decisions which have been made" because of it.
On The Late Show With Stephen Colbert Tuesday, Clinton clarified that he has "lived with the consequences" of the #MeToo movement and still supports it. "I think we all need to keep trying to be doing better. And I would never dispute that," he said.
In his Washington Post interview, Sanders, an independent, also discussed former Senator Franken, whom he called a very good friend. Franken resigned in January 2018 after being accused of sexual misconduct. "I guess what the issue is about," explained Sanders, "is we have got to be aggressive in making certain that women, when they are on the job, feel safe and comfortable on the job and are able to not fear going public or going to a supervisor saying, 'This guy is harassing me.'"
The senator's comments were picked up by a number of conservative outlets, including Breitbart and The Daily Caller.
Sanders, who was defeated by Hillary Clinton in the 2016 Democratic primary, said he has not yet decided if he will attempt another presidential run in 2020 but that he'll announce his plans "at the appropriate time," after the 2018 midterm elections.
"Believe me, there will be more than enough candidates, I'm quite confident, running for president, and at the appropriate time," he said. "I will make that decision as to whether I do it or not. Right now, I am going to be running for re-election to the U.S. Senate in Vermont."