Monica Lewinsky Swipes at Senate's Reluctance to Call Witnesses in Trump Impeachment Trial
As the trial of President Donald Trump comes to a close with the likelihood no witnesses will be called, Monica Lewinsky, the woman at the center of the last presidential impeachment, took a swipe at this Senate's process.
"Gee, too bad I had to give that videoed witness testimony for the senate trial in the clinton impeachment," Lewinsky tweeted Friday.
Her message struck a chord with users upset at the lack of witness testimony in the current impeachment proceedings, gathering over 60,000 likes by midday Friday, along with more than a thousand responses, most of which lauded Lewinsky's character.
Journalist David Rothkopf lent his approval, telling Lewinsky that she has "looked better and better to the American people with every single day since."
Others excoriated former National Security Advisor John Bolton, who did not testify in front of the House despite allegedly having information that would incriminate the President.
Lewinsky was hired as an intern for former President Bill Clinton in 1995 before transitioning to a job in the White House Office of Legislative Affairs. In telephone calls with co-worker Linda Tripp, Lewinsky confessed to having sexual encounters with the president from November 1995 to March 1997.
The affair triggered Clinton's impeachment. Clinton denied having a sexual relationship with Lewinsky until his semen was found on one of her blue dresses. He was impeached on charges of obstruction of justice and lying under oath.
However, unlike the Trump impeachment, the Senate opted to allow witness testimony in the Clinton case. Lewinsky's deposition was taken February 1, 1999.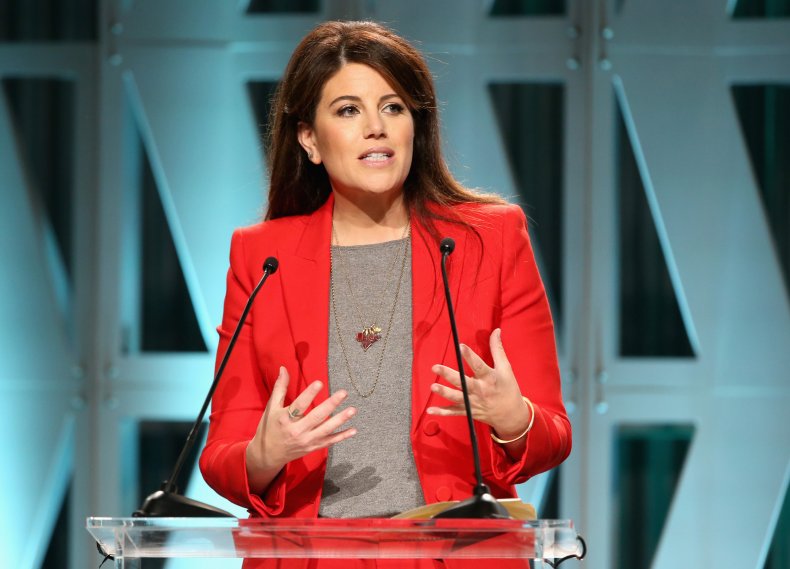 At the time, both the House and the Senate were controlled by Republicans. 31 House Democrats joined Republicans in the vote to commence impeachment proceedings. Clinton was acquitted on all charges on February 12, with all 45 Senate Democrats voting "not guilty" and joined by five Republicans.
After the impeachment trial, Lewinsky published a memoir, Monica's Story, worked as a spokesperson for weight-loss company Jenny Craig and designed a line of handbags. In the mid-2000s, Lewinsky pulled back from public life. She moved to Britain to study at the London School of Economics, graduating in 2006.
In 2014, Lewinsky penned an essay for Vanity Fair examining her life after the impeachment scandal, and has become a popular and vocal figure speaking out about women's issues and the #MeToo movement.
Lewinsky is not the only figure from the Clinton impeachment playing a role in the current impeachment. Kenneth Starr, the independent counsel tasked with investigating the Whitewater controversy, was added to Trump's defense team on January 16.
During arguments before the Senate on January 27, Starr claimed that he was wrong to have called for Clinton's impeachment.