Monica Lewinsky Talks Suicidal Thoughts After Bill Clinton Affair Uncovered
The Clinton Affair dives deep into Monica Lewinsky's affair with former president Bill Clinton and asks Lewinsky to emotionally speak on the topic she's mostly avoided for 20 years. In a trailer for the series, it's revealed Lewinsky considered jumping out a window when her affair was uncovered.
As many remember, Lewinsky was turned in to the FBI by friend and colleague Linda Tripp. Lewinsky was then questioned in a hotel room by FBI agents. She spoke of this encounter with the limited documentary series.
"There was this point for me somewhere in the first several hours where I would be hysterically crying and then I would just shut down," Lewinsky said in the preview. "In the shutdown period, I remember looking out the window and thinking that the only way to fix this was to kill myself, was to jump out the window."
What Lewinsky felt was primarily guilt, she explained. At the time, she was in love with the president, who—as the world knew—was married. He would go on to deny he had a relationship with Lewinsky. She also felt guilt for the rollercoaster her family would endure when the scandal broke.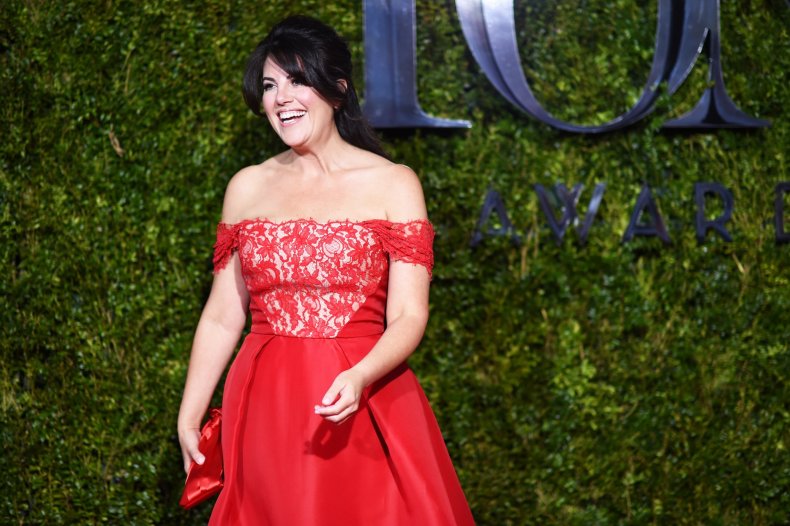 Lewinsky opened up about her decision to speak candidly on her past in an essay published Tuesday by Vanity Fair. In her reflection, she detailed feeling used by the powerful president. The essay, written by Lewinsky, played on the question if Lewinsky is a victim or a villain. It mirrors a conversation that's been presented in the media for 20 years and was revived through the #MeToo movement.
The former White House intern also spoke of Clinton's lack of apology for his treatment of Lewinsky in a June interview with CBS. Clinton seemed caught off guard by the question about Lewinsky. "For the first time in more than 15 years, Bill Clinton was being asked directly about what transpired. If you want to know what power looks like, watch a man safely, even smugly, do interviews for decades, without ever worrying whether he will be asked the questions he doesn't want to answer," Lewinsky wrote.
As for the lack of apology, Lewinsky would take one. "What feels more important to me than whether I am owed or deserving of a personal apology is my belief that Bill Clinton should want to apologize. I'm less disappointed by him and more disappointed for him. He would be a better man for it . . . and we, in turn, a better society."
The Clinton Affair will premiere Sunday at 9 p.m. ET on A&E.