Monica Lewinsky Trolls Mike Pence 'Time on Your Knees' Quote With Apparent Bill Clinton Reference
Monica Lewinsky trolled Vice President Mike Pence on Wednesday for telling Americans to "spend more time on your knees than the internet" with an apparent Bill Clinton reference on Twitter.
Pence defended his wife, second lady Karen Pence, over her decision to teach art at an anti-LGBTQ Christian school during an event for the Alliance Defending Freedom on Tuesday. "We honestly didn't see that one coming. Our kids went to this school," the vice president said, referring to the backlash the second lady received from LGBT advocates and organizations over her decision.
The vice president went on to offer some advice for Americans. "No. 1 is spend more time on your knees than on the internet... Forgiveness is a great gift," Pence said, apparently unaware that his comments could be construed to mean a sexual act that's entirely different from praying.
Some public figures, including American journalist Lauren Duca and Lewinsky, trolled Pence online over his unfortunate choice of words. "OK, who's gonna tell him?" Duca tweeted, alongside a Washington Times article titled "Mike Pence: 'Spend more time on your knees than on the internet.'"
"Def not me," Lewinsky replied.
Lewinsky, now 46, was a 22-year-old White House intern when she became involved in a political sex scandal in 1995 that involved then-President Bill Clinton. The Clinton-Lewinsky scandal was exposed to the public in 1998, roughly a year after Lewinsky and Clinton's sexual relationship ended.
In late January 2018, Clinton declared on a televised speech that he "did not have sexual relations with that woman, Miss Lewinsky." Following an investigation, Clinton's lie resulted in perjury charges being levied against him and impeachment by the House later that year. The former president was subsequently acquitted of perjury and obstruction of justice impeachment charges after a 21-day Senate trial.
The public backlash and scrutiny that resulted from the political scandal propelled Lewinsky to international celebrity status. However, Lewinsky later revealed that she experienced public trauma from the immense level of ridicule she experienced online.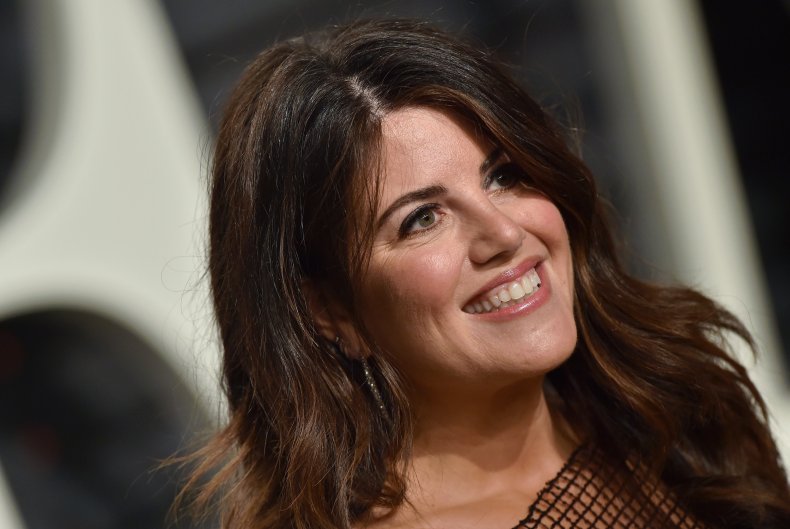 In recent years, Lewinsky has returned to the spotlight as a social activist advocating for the fight against cyberbullying. Decades after the scandal, the former White House staffer has also made several light-hearted Clinton jokes on social media, often poking fun of herself.
Earlier this year, Lewinsky weighed in on Attorney General William Barr's summary of former special counsel Robert Mueller's report into 2016 presidential election meddling by Moscow. Sharing a tweet in March that imagined a similar communication of a report detailing the sex scandal between her and Clinton, Lewinsky wrote: "If. f******. Only."