Monica Lewinsky Was Uninvited to Event on Social Change to Make Room for Bill Clinton, and She's Not Happy
Monica Lewinsky was uninvited to an event after former President Bill Clinton accepted an invitation to the same function—and she's not happy about it.
"Dear world: please don't invite me to an event (esp. one about social change) and—then after I've accepted—uninvite me because Bill Clinton then decided to attend/was invited," Lewinsky wrote on Twitter Wednesday. "It's 2018. Emily Post would def not approve."
Although Lewinsky did not offer an explanation as to what the event was, Huffpost and Clinton's representation both confirmed that the activist was talking about an annual philanthropic summit run by Town & Country Magazine that commences Wednesday morning.
In a follow up Tweet, Lewinsky added that the magazine attempted to "ameliorate the situation" by offering her an article in their publication.
Angel Urena, Clinton's spokesperson, responded on Twitter, claiming that her client did not know Lewinsky was also invited to the event or that her invitation was "rescinded" due to his appearance.
"President Clinton was invited to address the Town & Country Philanthropy Summit," he wrote. "He gladly accepted. Neither he nor his staff knew anything about the invitation or it being rescinded."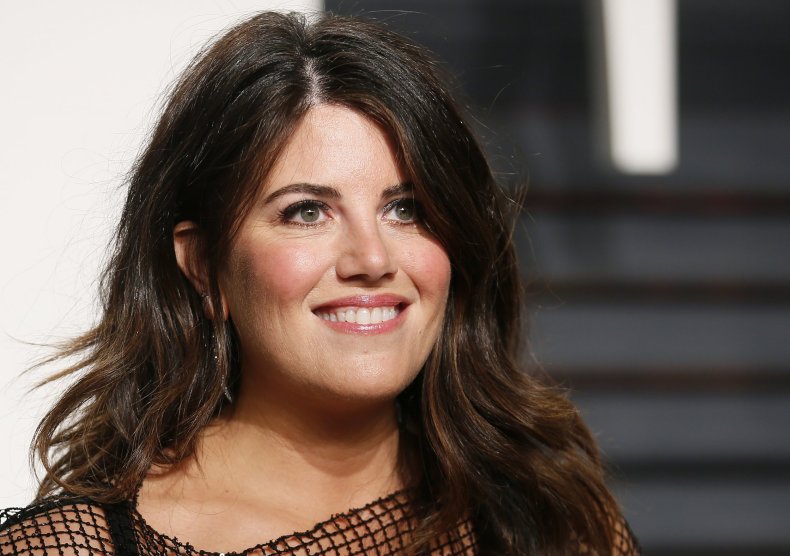 In the 1990s, Clinton and Lewinsky engaged in an affair while the then 22-year-old was an intern at the White House. When the infamous extra-marital relationship was revealed in 1998, authorities launched a high-profiled investigation into the matter, thrusting Lewinsky into the limelight. Clinton was impeached for lying under oath and obstructing justice, but was later acquitted in another Senate trial.
Now Lewinsky, 44, is an anti-bullying activist and fashion designer. In February, Lewinsky wrote a powerful personal essay for Vanity Fair, where she reflected on the scandal and praised the #MeToo movement for allowing her to view the incident through a different lens.
"Given my PTSD and my understanding of trauma, it's very likely that my thinking would not necessarily be changing at this time had it not been for the #MeToo movement — not only because of the new lens it has provided but also because of how it has offered new avenues toward the safety that comes from solidarity," she wrote. "Now, at 44, I'm beginning (just beginning) to consider the implications of the power differentials that were so vast between a president and a White House intern."
Town & Country Magazine did not respond to Newsweek's request for comment.