Mo'Nique Wasn't 'Blackballed,' Lee Daniels Says, 'Precious' Actress 'Needs to Shut Up'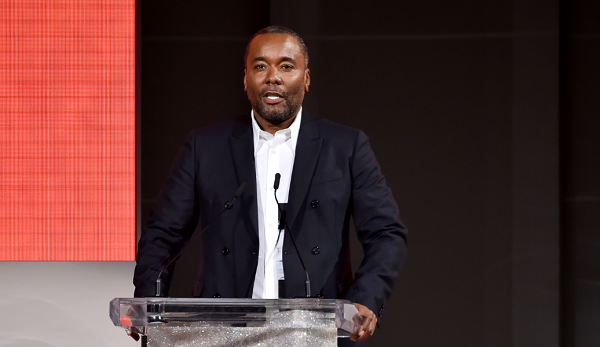 Despite her claims made in 2015, Mo'Nique was not "blackballed" by Hollywood super producer Lee Daniels—at least, that's what the award-winning director said.
Daniels shot down Mo'Nique's age-old stance that he and fellow producers Tyler Perry and Oprah Winfrey interfered with her chances to secure more roles following their work on the 2009 blockbuster Precious, for which the actress and comedian won a Golden Globe and Academy Award for Best Supporting Actress.
"I fought hard for her to get that job. I wanted her to get that job. And she was paid her money. She was paid the money for the budget that we had. And for her to badmouth myself—and Tyler and Oprah—is disrespectful and it's wrong. She's wrong. She's out of pocket. She's really wrong," Daniels told TMZ during an interview released on Monday. "And I respect her [as an] actor, because she gave me her soul, but I gave her my soul. And for that, she was given the Golden Globe and the Academy Award.
He added: "It breaks my heart that she feels that we blackballed her. No one blackballed her. Mo'Nique blackballed her. And for her to continue to talk about Oprah and myself and Tyler, it's disrespectful."
Daniels said he never understood the motive behind Mo'Nique's allegation that he called her following her Oscar win in 2010 and told her she had been blacklisted in the industry, considering how well they worked together while filming Precious.
"To get that performance from her, she had to bare her soul to me. I had to bare my soul to her. That was like making love without having sex. You understand? There are levels to that. And for her to think that I could do anything but… I don't know. It ain't even worth the conversation. She needs to shut up," Daniels said.
Mo'Nique first told The Hollywood reporter that Daniels, Perry, and Winfrey blackballed her in 2015. The actress, who starred in her own comedy sitcom The Parkers from 1999 to 2004, accused Daniels of intentionally damaging her career by taking away roles she had initially been offered. "There have been people that have said, 'Mo'Nique, she can be difficult. Mo'Nique and her husband can be difficult.' They could probably be right. One of the networks said to [Lee] that I was "really difficult to work with." And I said, 'Well, that's funny, because I've never even worked with them, but OK,'" she said at the time.
"I was offered the role in The Butler that Oprah Winfrey played. I was also approached by Empire to be on Empire. And I was also offered the role as Richard Pryor's grandmother in [Daniels' upcoming Pryor biopic]. Each of those things that he offered me was taken off the table," she continued. "They all just went away."
Since Precious, Mo'Nique has only been featured in a few productions including 2014's Blackbird, HBO TV movie Bessie in 2015, and 2016 films Interwoven and Almost Christmas.