Mo'Nique Weight Loss: Actress Under 200 Pounds for the First Time in Adult Life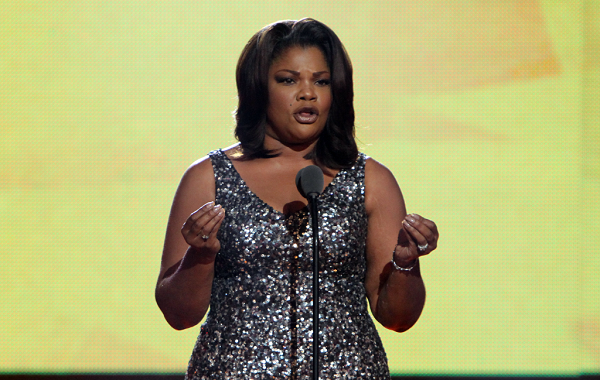 Since bursting onto the small screen in 1999 with her starring role on the CW (formerly UPN) hit show The Parkers, Mo'Nique has always spoken honestly and openly about her struggles with weight loss. The actress and comedian weighed up to 300 pounds around the time she filmed the 2009 film Precious.
But on Thursday, Mo'Nique showed off her new slim figure in an Instagram video and revealed her significant weight loss. "Since I [was] 17 years old I've been over 200 pounds. Today was the first time in my adult life that I've been under 200 pounds," she said.
She followed up the video with a photo of a scale that displayed her current weight of 198.4 pounds.
Despite suspicions the 50-year-old went under the knife to achieve her drastic weight loss, Mo'Nique said on Thursday she managed to shed all the pounds from healthy eating and hard work. "For me it was with no surgery, no prepackaged foods, not listening to no spokespeople saying 'it's easy, you can do it.' It was just putting in the work and not giving up on me," she said.
"So I wanna share with ya'll what it look like on that scale this morning. And I wanna share with ya'll the goodness that you can eat and still drop this weight. It's called raw food. It's called dancing your pants off. It's called giving yourself a chance to live the best life you can live," she continued.
In 2013, Mo'Nique dropped down to 218 pounds, three years after she accepted the 2010 best supporting actress Oscar for her role as Mary in Precious, when she was her heaviest, according to ABC. The following year, the actress said she lost a total of 80 pounds since she began her journey to become healthy.