Monitor Reports French and Russian Airstrikes Kill 33 ISIS Militants in Three Days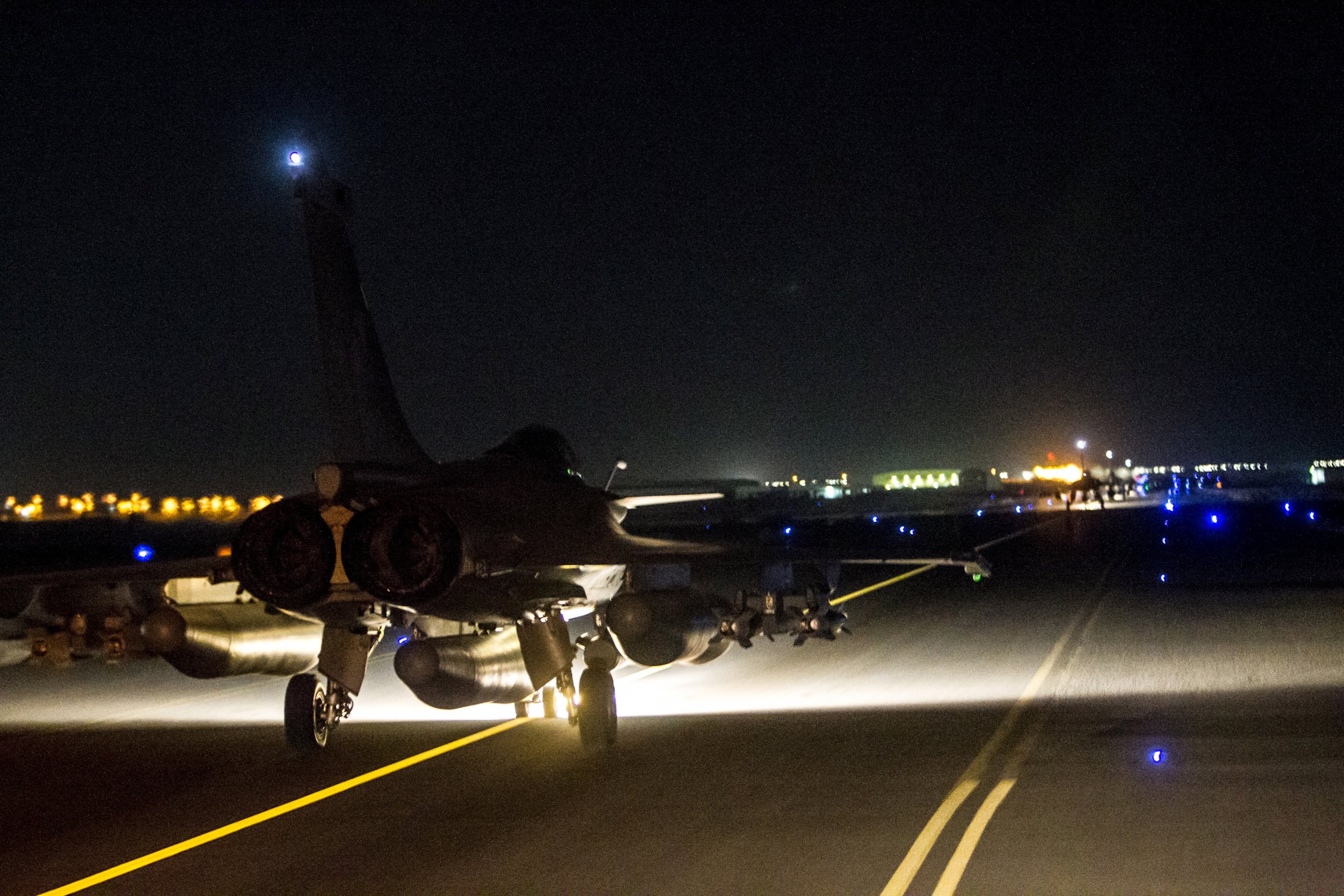 Airstrikes carried out by France, Russia and other countries over the last three days have killed at least 33 militants from the Islamic State militant group (ISIS) according to information available to London-based monitoring group the Syrian Observatory for Human Rights (SOHR).
The fatal airstrikes happened in two areas outside the ISIS stronghold of Raqqa—Al-Hawad and Al-Meraab—while other attacks also hitting targets inside the city. SOHR reports that "dozens" of families of the killed militants, most of whom are non-Syrians, have started to leave Raqqa, heading to Iraq.
SOHR announced the death toll after days of intense strikes from Russia and France in Syria after ISIS claimed responsibility for attacks on its citizens.
Last Friday, a group of gunman and suicide bombers attacked Paris, killing at least 129 people, while earlier on Tuesday Russia's security services reported that the plane crash that killed 224 people was as a result of a bomb. ISIS has similarly claimed responsibility for downing the aircraft.
On Monday Francois Hollande told both houses of the French parliament that he would push the U.S. and Russia to cooperate more closely in fighting ISIS.
In the past Western governments have not found common ground with Russia on Syria, mainly due to Moscow's insistence that Syrian President Bashar Assad ought to be part of transition efforts in Syria, while Western leaders and their regional partners such as Saudi Arabia and Turkey have opposed this.
At the G20 summit in Antalya, Turkey, earlier this week, however, there appeared to be some indication of dialogue between diverging sides, as U.S. President Barack Obama and British Prime Minister David Cameron both had long conversations with Russian President Vladimir Putin.
After that Cameron pointed out there are "some signs" Russia is aligning with the idea of targeting ISIS as opposed to hitting other groups opposed to Assad and said he wished to see that continue. European Council President Donald Tusk also endorsed the idea of coordinating the fight against ISIS with Russia.