Monkey Kidnaps and Kills 12-day-old Baby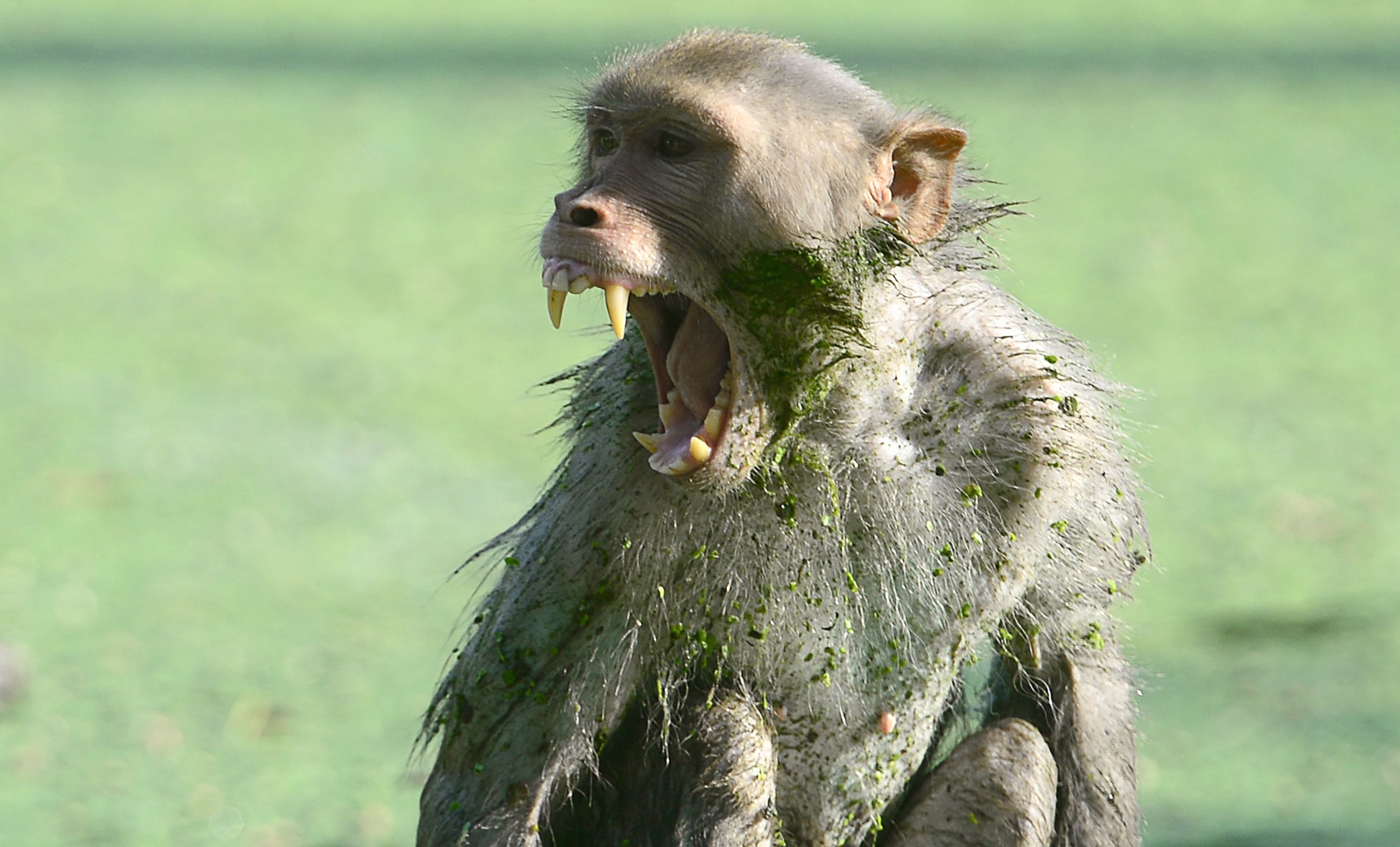 An infant has died in India after a monkey snatched him from his mother's arms.
The tragic incident unfolded on Monday in a village north of Agra, in the Indian state of Uttar Pradesh, approximately 128 miles south of India's capital New Delhi.
"The main door of the house was open and my wife was breastfeeding our son," the 12-day-old baby's father was quoted as saying by The Times of India.
"Suddenly a monkey barged inside our house and grabbed the child by the neck.
"Before [we] could understand anything, the monkey took away our son. After a chase, the monkey left our son on a neighbor's roof, but it was too late. [He] was heavily bleeding and had no pulse. We took him to a nearby hospital but he was declared dead."
Agra Police Assistant Superintendent Abhishek, who goes only by his first name, told CNN that neighbors rushed to help the baby's mother after hearing her screams.
However, their attempts to scare off the monkey came to nothing.
"They threw stones at the monkey to force it to drop the baby but by the time he abandoned it, he had already attacked him severely on the face," Abhishek was quoted as saying.
According to the local police, the lifeless body of the child was recovered from the terrace of a neighboring house later in the day. Injuries on the body appear to indicate the boy was bitten on the face by the monkey.
"The victim's body has been sent for a post-mortem and will be handed over to the family soon," Sub-inspector Atbir Singh told The Times of India.
"The child's skull and neck suffered grave injuries—we saw the open wounds."
The local police added that two months ago another toddler was attacked in the same area. However, they survived and are currently recovering in hospital.
The incident is far from uncommon, in a country where monkey attacks are a common occurrence, second only to dogs.
Visitors to New Delhi are regularly treated to the sight of monkeys hopping along the sidewalks or in between trees in the capital's city center. The animals often break into houses and steal food from people.
Earlier this year, New Delhi's government launched a pilot scheme for immune contraception in a bid to stem the growing numbers of wild animals in the city.
Data from the local government showed that in 2016, 268 cases of monkey bites were registered in the Indian capital.