Monkey Sparks Blackout at Victoria Falls Resort, Cutting Electricity to 50,000 People in Zambia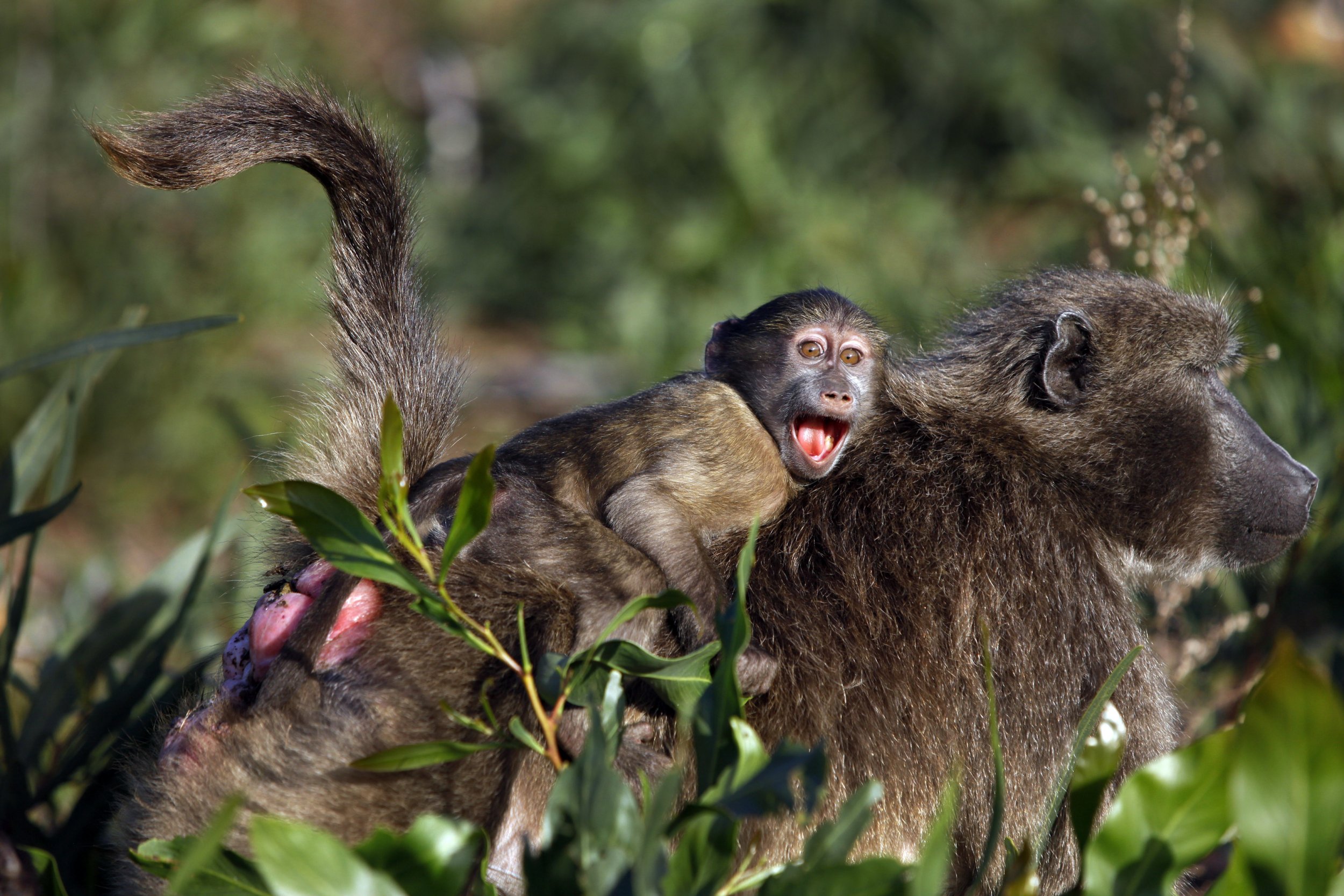 Monkey business was apparently behind a huge electricity blackout in Zambia, in southern Africa, that left about 50,000 people around the tourist hot spot of Victoria Falls without power.
Power was cut in Livingstone, a town close to the Zimbabwe border, Sunday morning, and other parts of Zambia's western province had no power for around six hours. Authorities blamed a rogue and curious baboon for the incident.
Henry Kapata, spokesman for Zambia's national electricity company ZESCO, said the animal interfered with high-voltage machines, and that caused the blackout. It affected Livingstone's 28,000 residents and a further 22,000 people in the region.
Kapata also told the BBC that the baboon had survived the incident. "It received a massive electricity shock, but as you know, baboons are highly insulated by nature, and it survived with severe burns. Had it been a human being, it would have died," Kapata said.
The baboon has been passed to wildlife authorities for further treatment and rehabilitation, according to Kapata.
Kapata added that had the baboon's act been carried out by a human being. it would have been considered criminal damage, resulting in a maximum sentence of 25 years' imprisonment for vandalism.
The incident was similar to a nationwide blackout in Kenya in 2016, which was caused by a monkey that fell onto a transformer at a power station and caused it to malfunction. That monkey also survived.
Baboons are one of the larger members of the primate family and can live for up to 45 years.
Access to electricity is concentrated largely to urban populations in Zambia, a country of 16 million. Only 26 percent of the total population have regular access to power; the Zambia government has set a target of reaching universal electricity access by 2030.
Victoria Falls is one of the world's largest waterfalls. Located on the Zimbabwe-Zambia border, it is the biggest tourism site in Zambia, accounting for 15 percent of total tourist visits to the southern African country in 2015.
The town of Livingstone is named after 19th-century British missionary and explorer David Livingstone, believed to be the first European to view the waterfall, which he named in honor of Queen Victoria, who reigned in Britain between 1837 and 1901. At the time of Victoria Falls's discovery by Livingstone, both Zambia and Zimbabwe were part of the British colonial empire in Africa.