Monkeypox 'Not a Gay Disease,' WHO Says
A sexually transmitted disease expert at the World Health Organization (WHO) has stressed that monkeypox "is not a gay disease" after cases were identified in gay, bisexual or other men who have sex with men (MSM).
The recent outbreak of monkeypox across the world continues to be investigated by scientists. It is unusual in that cases are being identified with no apparent links to endemic areas where the virus tends to be reported.
The WHO said that as of Saturday there were 92 confirmed cases and 28 suspected cases under investigation across 12 countries where the virus is not endemic.
The WHO also noted that cases so far have mainly, though not exclusively, been identified among MSM.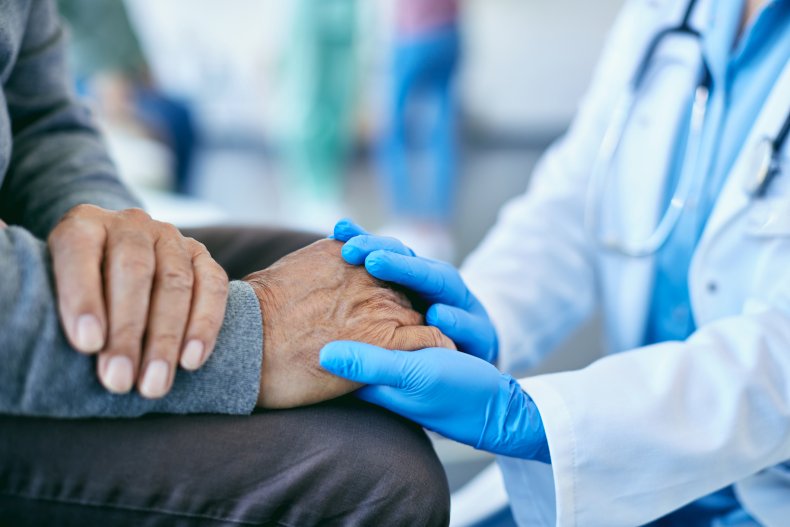 The reason for this is unclear but it has led to concern that these communities could face stigma or discrimination as a result.
In a Q&A session on Monday, Andy Seale, an advisor with the HIV, hepatitis and sexually transmitted infections program at the WHO, said: "While, for example, we're seeing some cases amongst men who have sex with men, this is not a gay disease as some people on social media have attempted to label it. That's just not the case. Anybody can contract monkeypox through close contact."
"One of the things we've recognized with this outbreak is it's not typical. We're seeing cases among men who identify as gay, bisexual, or from other groups of MSM in several countries, often linked to travel or recent travel, and it seems clear that this is linked to close contact. So this could be through social contact, possibly through sexual contact which of course is close contact. We're still in the early days of this outbreak so there's a lot we're still learning."
Seale said that MSM communities tend to be likely to come forward to health services when they have concerns about their sexual health, which may be a contributing factor to the monkeypox cases identified in these communities.
He also said that the WHO had convened a meeting with members from affected communities from all WHO regions and that public health guidance has been sent to gay, bisexual and other MSM.
Also on the Q&A panel was Dr. Rosamund Lewis, head of the WHO Smallpox Secretariat, who provided an update on what is known and not known about the reasons for the current outbreak more generally.
Asked whether the virus may have mutated in a way that allowed it to spread better through countries in which it is not endemic, she said: "We don't have the answer to this, we don't really know.
"We don't yet have evidence that there's a mutation in the virus itself. We are beginning to collect that information. We will be convening our groups of virologists and other experts who will discuss this very question based on the sequence of the genome of some of the cases that are being detected as we speak."
People can catch the monkeypox virus when it enters the body through broken skin, the respiratory tract or mucous membranes, such as the eyes, nose or mouth. It can also be spread through direct contact with bodily fluids or lesion material or through indirect contact such as through contaminated clothing or bedding, according to the U.S. Centers for Disease Control and Prevention.