What is Monkeypox? New Cases of Smallpox-Like Disease Afflict Nigeria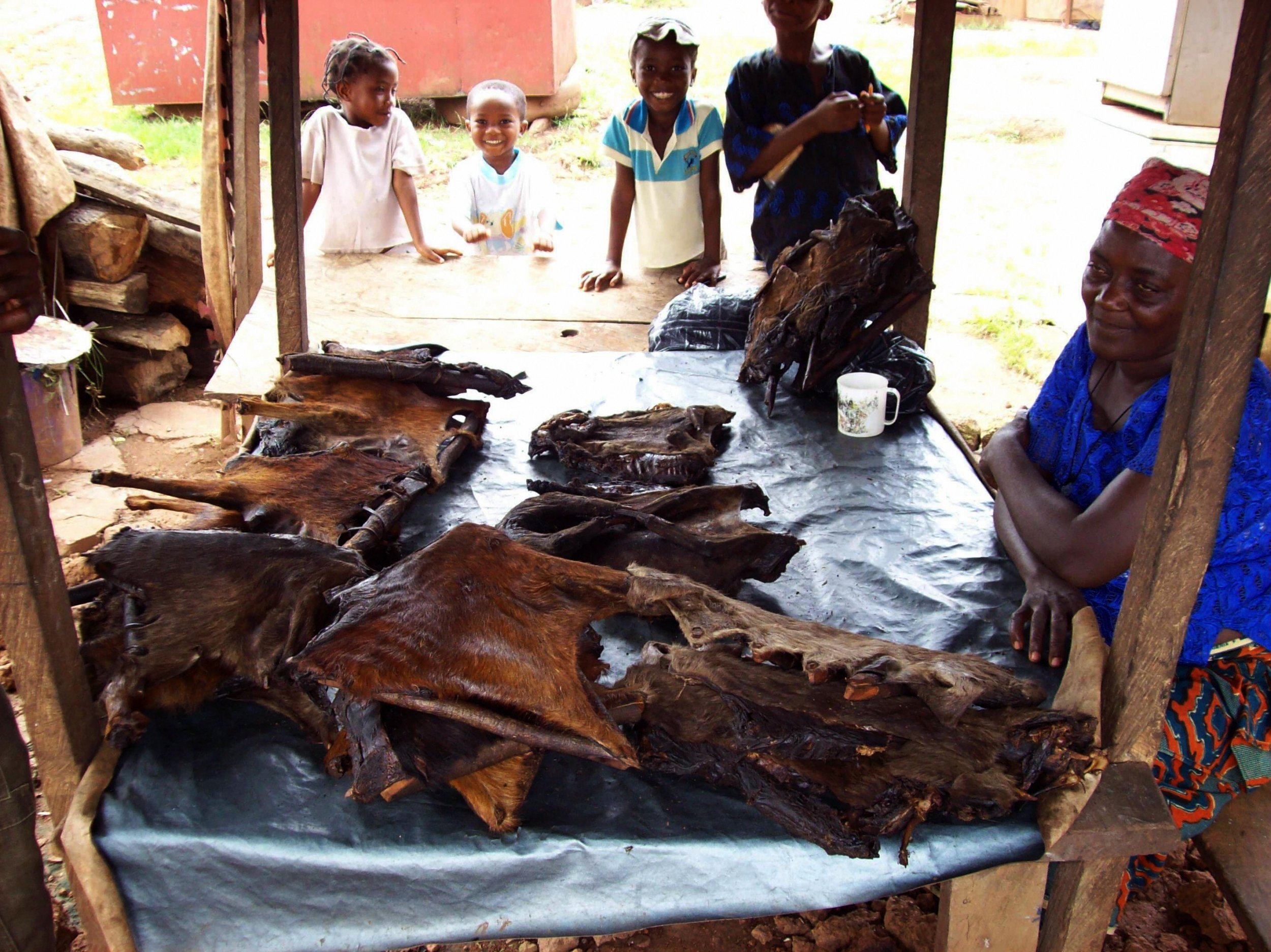 Nigeria is grappling with a suspected outbreak of monkeypox, a smallpox-like virus that leaves victims with a painful rash and can be fatal if not properly treated.
Health authorities in the West African country say at least 11 cases of the disease have been identified after an 11-year-old boy in the southern state of Bayelsa presented symptoms in September. A further 32 close contacts are being monitored in case they have caught the virus, the Nigeria Center for Disease Control (NCDC) said on Thursday.
What is monkeypox?
Monkeypox is a viral zoonosis—a disease that is primarily transmitted from animals to humans—that was first identified in humans in 1970 in the Democratic Republic of Congo, according to the World Health Organization (WHO).
The virus causes symptoms similar to smallpox, but is far less severe than the latter virus, which was eradicated in 1980. Monkeypox occurs primarily in parts of West and Central Africa, and is considered to be endemic in the Democratic Republic of Congo.
How do you catch it?
Despite its name, monkeypox is transmitted to humans not only through monkeys, but other animals too. Rodents—including squirrels and Gambian giant rats—are thought to be the main reservoir of the virus, and people can catch the disease by coming into contact with the bodily fluids of infected animals. Eating undercooked meat from infected animals is also a possible risk factor in transmission.
The virus can also be passed between humans through close physical contact, particularly with secretions from the lesions developed by infected persons. Monkeypox can be passed on from mother to child via the placenta.
What are the symptoms?
In the first five days after being infected with monkeypox, patients can experience fever, severe headaches, swelling of the lymph nodes, back and muscle pain, and a severe lack of energy. After the fever sets in, sufferers usually develop a distinctive, bumpy rash—similar to but milder than that caused by smallpox—which particularly affects the face, palms of the hands and soles of the feet, but can also appear on the inside of the mouth and on eyeballs and genitalia. The bumps can evolve into fluid-filled blisters and can take three weeks to clear up completely.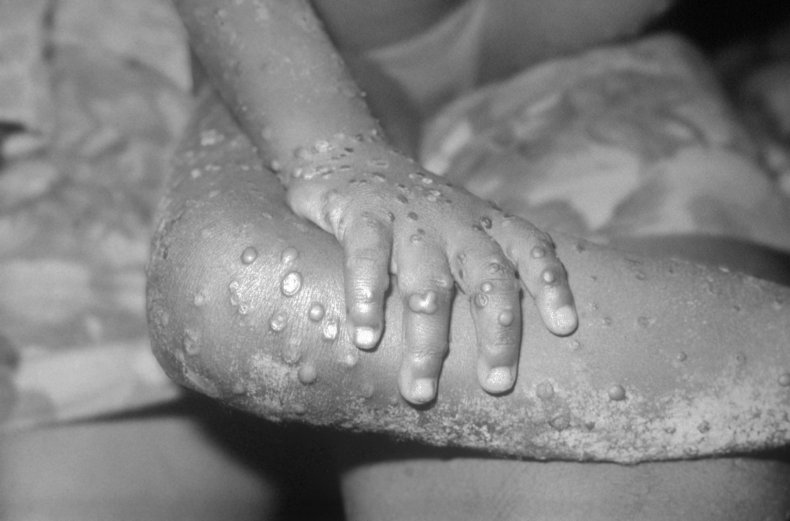 Read more: After Hurricane Harvey ends, Houston residents will be at higher risk for bacteria-related acute illnesses
While there is no vaccine for monkeypox—although smallpox vaccines have proved to be effective in preventing the disease—the virus is not usually fatal if patients receive the required treatment and rest. Previous outbreaks have had maximum case fatalities of 10 percent, with most deaths among young children.
How bad is the Nigerian outbreak?
The NCDC has said it is working to contain the cases of monkeypox, which appear to be limited so far to Bayelsa State. The state government has started an "aggressive public enlightenment campaign" to make people aware of how to avoid catching the virus—common practices like hand-washing and avoiding contact with monkeys, rats and other rodents that may carry the disease.
Bayelsa State's health commissioner, Ebitimitula Etebu, said that the monkeypox patients had been quarantined in an isolation unit at a state hospital and that samples had been sent to a WHO laboratory in Senegal for confirmation, Nigeria's Punch newspaper reported. "We have mobilized virtually every arsenal at our disposal in terms of sensitizing the general public.... We are on top of the situation," said Etebu.
Could monkeypox spread beyond Nigeria?
Bayelsa State is in Nigeria's extreme south—with a coastline along the Gulf of Guinea —and is situated centrally in the country, making it unlikely that the virus could spread over land to neighboring nations. But Bayelsa and neighboring Rivers State are also home to some of Nigeria's busiest seaports, raising the risk that sailors could pick up the virus and take it back to their home countries.
While monkeypox cases have been largely limited to West and Central Africa, there was a significant outbreak in the United States in 2003. A total of 37 cases were confirmed across five states—Illinois, Indiana, Kansas, Missouri and Wisconsin—in what was the first time human monkeypox had been reported outside Africa, according to the U.S. Centers for Disease Control and Prevention (CDC).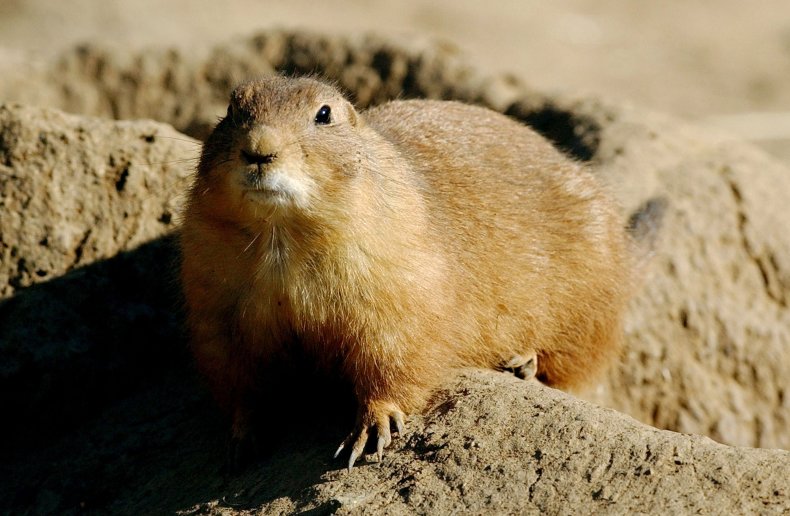 No one died as a result of the outbreak, which was traced to a shipment of infected animals from Ghana that was imported to Texas. The infected animals were housed in close proximity to prairie dogs by an Illinois animal vendor; the prairie dogs were sold as pets and presumably passed on the virus to their human owners. As a result of the outbreak, the CDC issued a ban on the importation of six types of African rodents into the United States.