Monkeypox continues to spread around the world with more than 21,100 cases reported globally in the current outbreak, according to the U.S. Centers for Disease Control and Prevention (CDC).
Despite the unprecedented number of cases, and about 8 percent of patients being hospitalized in the World Health Organization's (WHO) European region between May 13 and July 22, there are still not thought to have been any deaths due to monkeypox outside of Africa, where the virus is endemic.
In Africa, however, deaths have occurred this year—a total of five so far.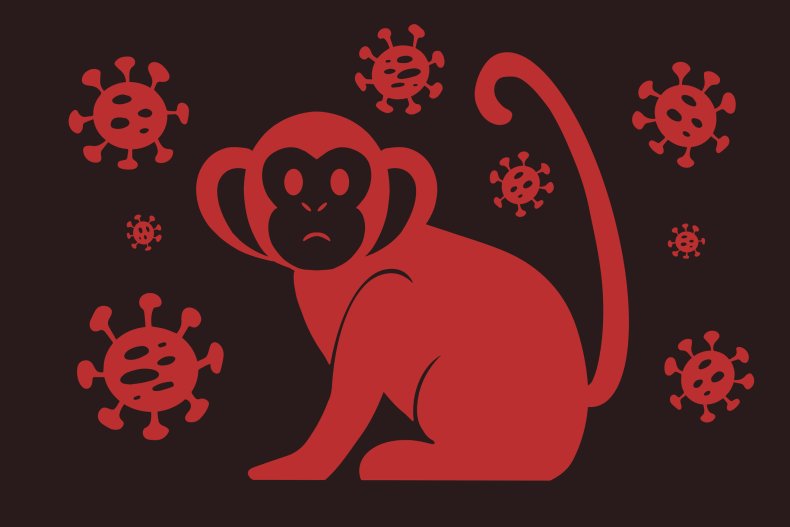 In short, it is possible to die from monkeypox, but in the current outbreak—at least outside of Africa—it seems unlikely for the general population. That's due to the type of monkeypox that's currently circulating.
"There are two distinct genetic clades, or sub-types, of the monkeypox virus: the virus originating in Central Africa (the Congo Basin) and the virus originating from West Africa," Professor Chloe Orkin, director of the SHARE collaborative at Queen Mary University and senior author for the largest global case series on monkeypox reported in the New England Journal of Medicine, told Newsweek.
"The clade originating in the Congo Basin has caused more severe disease and may be more transmissible. Cameroon is the only country so far where both clades have been found. The clade originating from the Congo Basin has been reported to have a case fatality rate somewhere between 6 and 11 percent depending on the report.
"The clade that is driving the recent outbreak that has led to the global monkeypox outbreak is not caused by the clade originating from the Congo but by the clade originating in West Africa. Prior to this outbreak this clade has been reported to have a lower case fatality rate around 1 percent or less."
That being said, a low fatality rate doesn't mean it is impossible to die from the strain originating in West Africa. For one thing, surveillance historically has produced little data, and the risks to people with underlying health conditions are not fully understood, said David Heymann, professor of infectious disease epidemiology at the London School of Hygiene and Tropical Medicine.
"Surveillance activities in West Africa have suggested that infection with the West African clade has occasionally been associated with mortality, estimated anywhere from less than 1 to 3 percent based on little data, and it is thought that mortality is higher in persons who have chronic disease such as kidney disease and certain types of immunosuppression," Heymann told Newsweek.
"The risks to those with HIV infection are not yet understood, and continued research is required to understand true risks and levels of mortality associated with the West African clade in West Africa and also in other countries where the virus is currently circulating."
One other factor to consider is the varying standards of healthcare around the world. Ian Jones, professor of virology at the University of Reading in the U.K., considers general health status and access to healthcare of a given population to be "the overwhelming factor."
Quality of Health Care
He told Newsweek: "In the main, the outbreak is among otherwise healthy young men who can, if they wish, access expert support when required. That means that fatality is not accentuated by other complications or by lack of access to care in the event of a severe case.
"It is, I'm afraid, yet another measure of the disparity in health and health care systems in different parts of the world."
Monkeypox causes symptoms such as fever, headache, body aches, swollen lymph nodes, chills, exhaustion, respiratory symptoms like a sore throat or cough, and a rash that can look like pimples or blisters, according to the CDC.
It spreads via direct contact with the infectious rash or body fluids, prolonged face-to-face contact, touching contaminated objects, and contact with infected animals. Pregnant mothers can also spread the virus to their fetus.