Monkeypox Poses Greater Risk to Those Under 30—Here's Why
A rare viral disease known as monkeypox has been recorded in the U.S., and experts warn that people under 30 might be more at risk.
The first confirmed case of monkeypox in the United States was a man in Massachusetts, and other countries, including the U.K. and Italy, are seeing an increase in cases of the virus that is generally found in forested areas of western and central Africa.
The virus is spread via direct contact and droplet exposure via exhalation, and symptoms in humans may include fever, headache, body aches, swollen lymph nodes, chills, and exhaustion. Within a day or a few days of the fever, patients then develop a rash that spreads across the body.
As more information comes out regarding monkeypox and how to stay protected from it, some information shows that the population of younger people might be more at risk.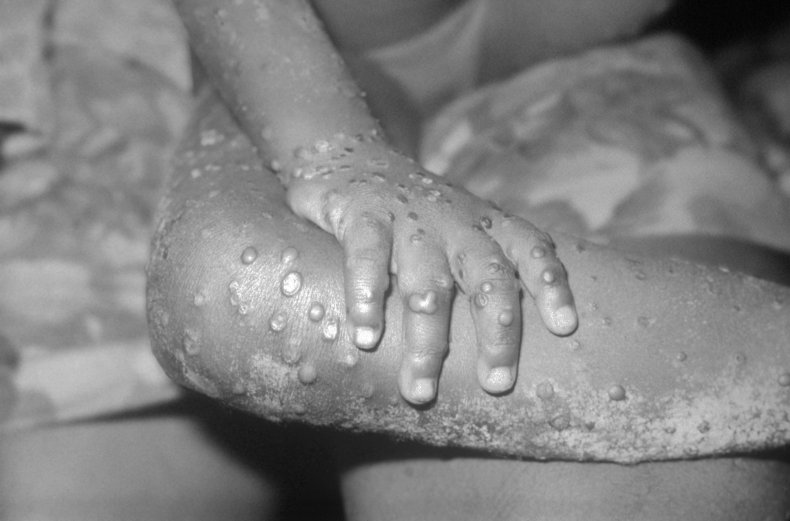 Eskild Petersen, a professor emeritus of infectious diseases at Aarhus University, Denmark, speculated to The Daily Beast, "The key determinant will probably be if infection or vaccination against chickenpox provide some cross immunity against monkeypox. We do not know that. If not, we have a new virus in a non-immune population: those under 40."
The Centers for Disease Control and Prevention (CDC) said that because monkeypox is actually related to the virus that causes smallpox, those who have received the smallpox vaccine are more protected from monkeypox.
Carlos Del Rio, professor of medicine in the division of infectious diseases at Emory University School of Medicine, also told The Daily Beast, "Vaccination against smallpox is quite protective, so those like me old enough to have had a smallpox vaccine are well protected. It is young people who have not received smallpox vaccine who are at risk."
However, smallpox vaccinations have slowed down since the 1970s, as smallpox became less threatening and routine vaccination ended in 1972 in the U.S.
"Smallpox immunity, either from vaccines or infection, does confer cross protection against monkeypox," Shabir Madhi, professor of vaccinology at the University of the Witwatersrand, South Africa, told Newsweek in an earlier report. "There might be a contributing role of increased susceptibility to monkeypox after having stopped smallpox vaccination."
Monkeypox is known to spread through close, skin-to-skin contact, and the World Health Organization (WHO) also warns of spreading through contact with "body fluids, respiratory droplets, and contaminated materials such as bedding."
Despite warnings to err on the side of caution, U.S. officials have claimed that there is little cause for concern.
Newsweek reached out to Massachusetts General Hospital for comment.