Germany Telling People With Monkeypox to Isolate for 21 Days
People who catch monkeypox in Germany should isolate themselves for at least 21 days, the country's health minister Karl Lauterbach urged on Tuesday.
The country has so far confirmed five cases of the viral disease as part of a wider monkeypox outbreak in Europe and North America that has taken the medical world by surprise since cases do not usually occur outside of central and western Africa.
Germany's new recommendations, which also apply to close contact with infected people, were made alongside the country's Robert Koch Institute (RKI) disease control agency. In a press conference, Lauterbach said that "a hard and early reaction" was necessary.
In an FAQ section of its website updated on Tuesday, the RKI now states that people infected with monkeypox "should avoid any kind of close contact, including protected sexual contact, with other people until the rash has cleared and the last scab has fallen off. This process can take up to four weeks."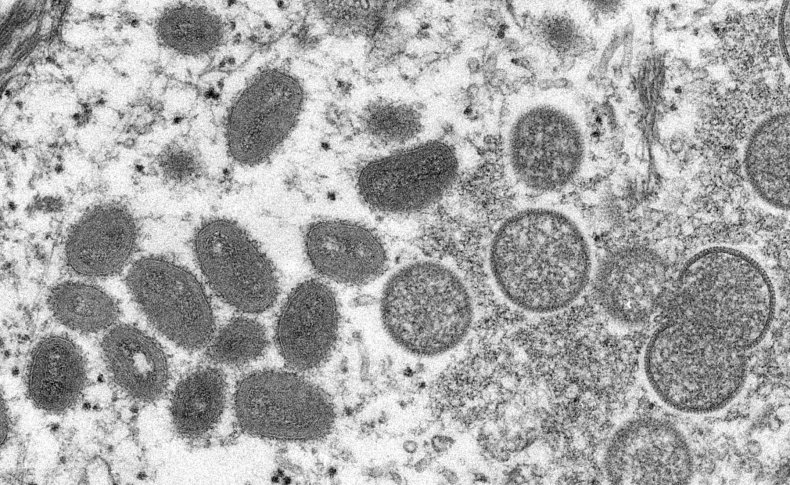 It added: "If people live with other people, it is best to keep them in a room, ideally with access to a private bathroom, for as long as they have the rash."
The RKI also noted that bedding and household items should not be shared since the virus can survive on surfaces or fabrics for between days and months.
The quarantine recommendation follows similar guidance from Belgium and the United Kingdom in recent days. The U.K. Health Security Agency (HSA) is contacting people considered to be high-risk contacts of confirmed cases and advising them to isolate themselves at home for up to 21 days.
On May 20, the Flemish health agency in Belgium advised people who develop "a suspicious skin rash" to contact an emergency department as soon as possible. It added, translated from Dutch, that "as long as monkeypox has not been ruled out or until the infection has cleared, close contact with others should be avoided and no sexual contact is recommended."
"Men who have sexual contacts with other men, or those who have multiple sexual partners, should be especially vigilant," it stated.
The World Health Organization (WHO) had been made aware of more than 250 confirmed or suspected cases of monkeypox up to May 22.
As of Monday, the total number of confirmed monkeypox cases in the U.K. since May 7 had risen to 56. In the United States, there is only one confirmed case—in Massachusetts—with a further six suspected cases in other states.
Monkeypox was first recorded in humans in 1970 in the Democratic Republic of the Congo. It causes fever, aches, swollen lymph nodes, and skin lesions. The fatality rate varies depending on the variant, but in recent times has been around 3 to 6 percent according to WHO.
Transmission can occur as a result of close contact with infected people or animals, and the virus can enter the body through broken skin, the respiratory tract, and mucous membranes like the eyes, nose or mouth. It can also be spread through direct contact with body fluids and direct or indirect contact with lesion material.