Monoclonal Antibodies Could Run Out by June Without More Funds, Psaki Warns
The Biden administration is warning that the United States will soon run out of monoclonal antibodies and other COVID-19 treatments if Congress doesn't sign off on additional funding.
White House Press Secretary Jen Psaki told reporters Tuesday the "consequences are dire" without more money being provided to these programs.
"Fewer monoclonal antibodies sent to states, an inability to purchase additional treatments, fewer tests available to Americans, less surveillance for future variants, and a risk of running short on vaccines," Psaki listed as possible outcomes.
America's monoclonal antibodies supplies could expire as early as June, she added. The treatments can help protect people who are at high risk of developing a serious illness from the virus.
The administration's push for millions more in COVID-19 funding comes as virtually all 50 states and the Centers for Disease Control and Prevention have eased masking rules and other requirements as cases and deaths decline.
Just 7,282 new cases in the country were reported on March 13, according to the CDC. At the end of February, more than 70,000 new cases were being reported nationally each day.
Psaki said while the country has begun to shift its approach to COVID-19, more money is still required in order to utilize the tools developed to fight the pandemic—especially with new variants such as BA.2.
"We need to have masks, tests, boosters, treatments for immunocompromised [people] in order to continue to treat the American people during a pandemic," Psaki said. "So it remains urgent."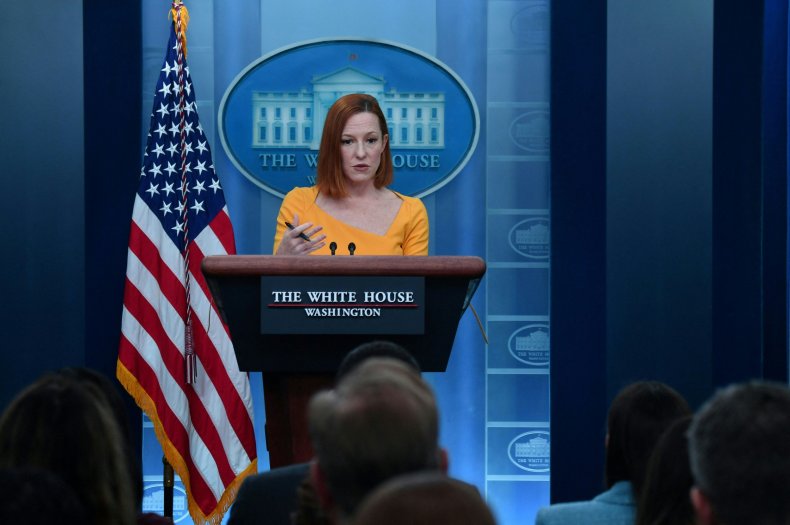 An administration official also told reporters Tuesday that the administration is canceling plans for the additional purchase of monoclonal antibodies due to the lack of funding. Governors will also be alerted that the number of monoclonal antibody treatments sent from the federal government will be slashed by 30 percent starting next week.
There had been $22.5 billion originally in the $1.5 trillion omnibus spending bill to fund the government through October. But the House of Representatives scrapped the funding from the bill after outrage from Democrats that the money would have come out of relief funds provided to states in last year's American Rescue Plan.
Republicans were united in their opposition to plans for new COVID-19 funding.
House Speaker Nancy Pelosi said it was "heartbreaking" to remove the money from the omnibus bill, which did pass both chambers and will be signed by Biden on Tuesday afternoon.
The House is expected to vote on a new bill that would provide $15 billion for COVID testing, treatment and vaccines. However, the proposal is likely to stall in the Senate. Republicans have argued that any COVID funding should be redirected from other stimulus programs.