Monoclonal antibody treatments could be key to helping reduce the strain hospitals face during spikes in COVID-19 cases, but availability differs on a state-by-state basis.
Three monoclonal antibody treatments have received Emergency Use Authorizations (EUA) from the Food and Drug Administration (FDA) and they're currently being administered free of charge. Monoclonal antibodies help a person's body fight COVID-19 and when administered early, have shown great promise in helping to keep people from getting significantly ill to the point of needing hospitalization.
Just as is the case with any treatment, there are limits to the power of monoclonal antibodies. For example, they're most effective when administered early, before the virus has a chance to progress. So, the sooner a person is treated, the better chances there are of seeing the desired outcome.
Monoclonal antibody treatments are also limited to only certain people, although it's a pretty broad swath and does not depend on a person's vaccination status. The FDA has only approved the treatment for use in people over 12 years old and those who are considered high risk for developing serious illness. That high risk group includes people who are over 65, pregnant, have any number of diseases or are obese or overweight.
While many people wouldn't consider themselves overweight, under the EUA, a person could qualify for the treatment if their BMI is over 25, which is just over the edge of what's considered healthy. BMI is calculated based on a person's height and weight, so it's worth knowing a person's BMI if they're interested in monoclonal antibody treatments and wouldn't qualify for another reason.
Monoclonal antibody treatments are most often used in people who have tested positive for COVID-19, however, they're also used prophylactically. As part of the FDA's EUA, monoclonal antibody treatments can be administered to some individuals who have been exposed to COVID-19 but haven't tested positive. Along with being considered high risk, a person must not be fully vaccinated or expected to mount an adequate immune response after being fully vaccinated, such as immunocompromised individuals.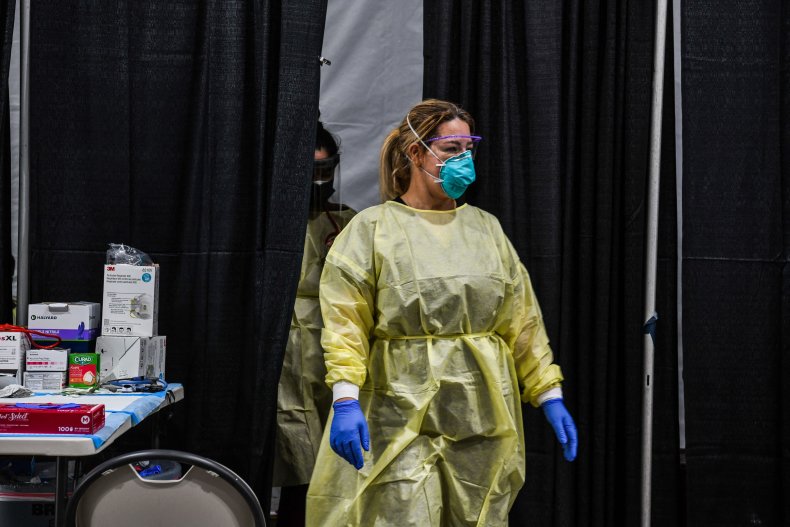 Being eligible for the treatment is only one part of the process and there must also be somewhere to receive the treatment. Administered intravenously or through multiple shots if an IV is not possible, states are starting to set up clinics to help expand the use of the treatment.
The Department of Health and Human Services (HHS) website has a map and list of therapeutic distribution locations. A person is able to type in their address, select how many miles from that location they would be willing to travel and see what locations have received shipments of the treatment. However, it doesn't guarantee a location will have the treatment available, so it's best to call a location before arriving.
Some locations also aren't taking walk-in patients and require appointments before a person can receive the treatment.
The National Infusion Center Association also has a search feature available on its website, where a person can type in their location and view infusion centers that are nearby. Another option people have is to visit their state's health department website because some have curated lists of treatment centers.
The FDA's issuance of an EUA allows the treatment to be given despite not being approved. There is only one treatment that's received full FDA approval and that's remdesivir, which is used in hospitalized patients.
Although monoclonal antibodies can help save lives and decrease the number of people being admitted to the hospital, officials stress they're not the same as getting vaccinated. One of the best ways to guarantee a person doesn't get seriously ill from COVID-19 is to avoid getting it and vaccines have proven safe and effective at preventing infection. Vaccines also help prevent viruses from spreading, thereby helping limit the mutations that occur and decreasing the chances that a variant will resist the vaccine or therapeutics.
There are always people who won't or can't get vaccinated though, making the need for outpatient therapeutics and prophylactics an important addition to the global pandemic response.