#LoveUWonho Trends As Monsta X Fans Continue Pleading for Wonho's Return to K-pop Group
Support for Wonho and Monsta X remains strong, a week after the announcement of the singer's departure from the K-pop boy band.
Devoted fans of the group—collectively known as Monbebe, meaning "my baby" in French—continue to flood social media with determined messages of longing and hope for Wonho's return using the hashtag #LoveUWonho, which has been trending on Twitter.
"I believe that together we can make a difference and bring wonho back. Great things take time! Never give up @OfficialMonstaX #LoveUWonho #우리_항상_네_곁에_있을게요 [#WeWillAlwaysBeByYourSide]," wrote @LovelyMon27
One fan started an online petition bidding for Wonho's return on the website Change.org, which has received more than 441,000 signatures.
"MONBEBES DO NOT WANT WONHO TO LEAVE. MONSTA X IS 7 MEMBERS!!" wrote Isabel Sun, who started the petition.
"#LoveUWonho #우리_항상_네_곁에_있을게요 Starship: Keep a member of Monsta X - Sign the Petition! http://chng.it/WZWfy8Ks via @Change @OFFICIALMONSTAX," @RayChar10 wrote on Twitter in support of the petition.
"We will never give up on you, we will be by your side through all the rough times just please come back to us #LoveUWonho," wrote @BTSMXEXOSKZG7
"Can you all promise me that you'll stay the course with all that we are doing to get Wonho back? We've seen so many great things come out of this. We've come too far to quit now. We need to be united & work hard for MX. #LoveUWonho #우리_항상_네_곁에_있을게요 @OfficialMonstaX, " wrote @SunnyMonbebe.
"We are going to bring you back" declared @kittyyongme.
Others have made direct bids to Starship Entertainment, the management company of Monsta X, to reinstate Wonho.
While Starship has yet to respond to their pleas, fans have been holding onto the hope of Wonho's return, noting that "Starship NEVER said that they terminated his [Wonho's] exclusive contract" and "They haven't removed him [Wonho] off the website & fancafe [of Starship]," according to Twitter user @MONBEBEnt.
"#LoveUWonho #우리_항상_네_곁에_있을게요 come on starship don't be stubborn, let wonho back in monsta x!!! @OfficialMonstaX @STARSHIPent," pleaded @markiesmelon.
"Tonight i had a dream, that starship published an official statement, that Wonho will come back after this week's promo... But then i woke up...I want it to become a reality as soon as possible...#LoveUWonho @OfficialMonstaX," wrote @GoldenCookie12.
"Good morning @STARSHIPent Monbebe's still waiting for Wonho, in case you forgot! We want Wonho back! #LoveUWonho #우리_항상_네_곁에_있을게요," wrote @Rake_85.
Several fans have been encouraging each other to keep the flame alive around the group's music, with Monsta X having been nominated for the top spot on the popular Korean music television show Music Bank.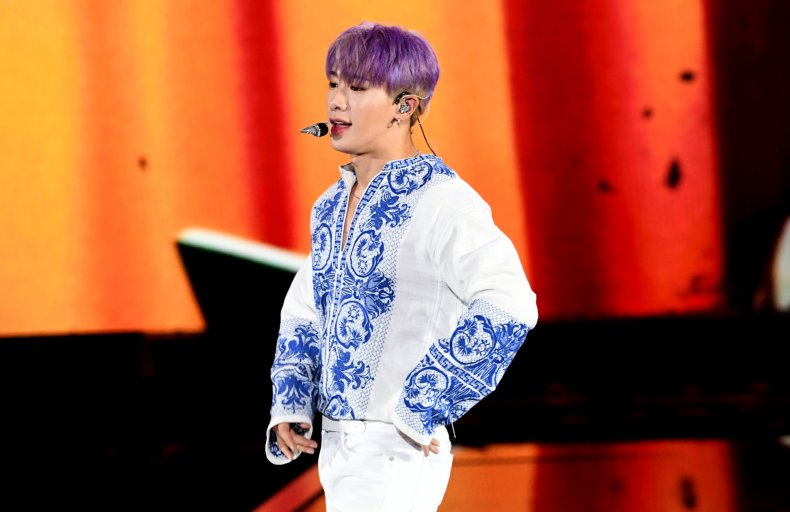 "Monsta X are nominated for 1st place on Music Bank today. So keep streaming if you can guys #LoveUWonho , wrote @molly_madd.
"Monsta X is nominated for first place on Music Bank today! 65% of the criteria is based on digital sales, so please continue to stream Follow on music sites as much as possible since this is where we struggle! #LoveUWonho #우리_항상_네_곁에_있을게요 @OfficialMonstaX," added @ultsmx.