Monster 5,655-Carat Emerald Crystal Unearthed in Zambia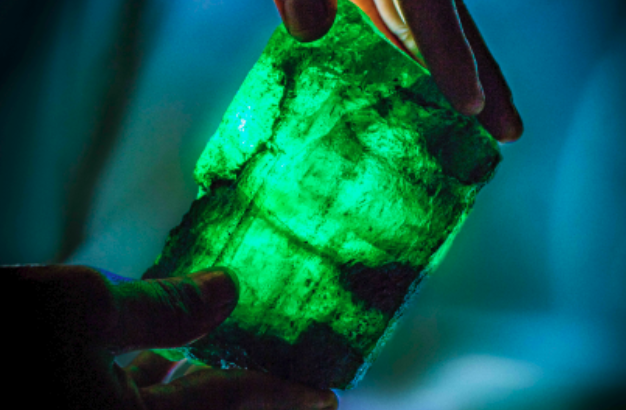 London-based mining company Gemfields has announced that it will auction off a monster 5,655-carat Zambian emerald crystal discovered last month.
The company said in a release on Monday that the gem—which has been named "Inkalamu," meaning "Lion" in the regional Bemba language—was unearthed on October 2 at its Kagem emerald mine. It claimed the stone had "remarkable clarity and a perfectly balanced golden green hue."
The team said it had recovered several significant crystals at the location in recent months, but none with the combined size, color and clarity of the Lion Emerald. According to the company, as little as two dozen emeralds have been worthy of being christened with their own name.
"The discovery of this exceptional gemstone is such an important moment both for us and for the emerald world in general," said Elena Basaglia, Gemfields' U.K.-based gemmologist.
She added: "We are experiencing strikingly increased demand for high-quality Zambian emeralds from the major brands, particularly in Europe, all of whom admire the rich colour and unique transparency of our gems—qualities that make them unique among emeralds."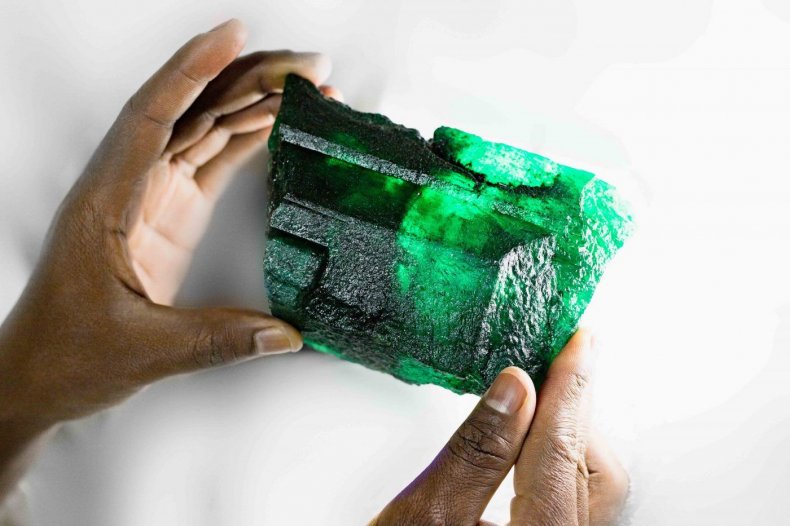 The Lion Emerald will be placed for sale at Gemfields' next auction in Singapore this month to "approximately 45 approved auction partners." It remains unknown how much it will fetch.
"We expect a number of large, fine-quality cut emeralds to be borne of the Inkalamu crystal," said Adrian Banks, Gemfields' managing director for product and sales.
"These important pieces are what return value to the buyer, and there might be hundreds of offcuts that are fashioned into smaller gems, cabochons and beads, but the key lies in recovering the fine quality pieces," Banks added. "Given this emerald is such a rare find, it is also perfectly conceivable that the buyer will choose to purchase it as an investment."
Emeralds are rare and more valuable than diamonds, as noted by CNN.
But it is not the biggest find the firm has made. In 2010, The Telegraph reported Gemfields had discovered a 6,225-carat emerald in Zambia's Kagem mine. It was named "Insofu," which translated to "elephant" in the region's Bemba language, due to its mammoth size. The "Insofu" emerald was successfully sold at an auction in October last year for "an undisclosed amount."
It remains unclear if the gem has any effect on Kryptonians.