For the first time, Capcom is bringing the Monster Hunter franchise to the Nintendo Switch. No, it's not the recently released Monster Hunter World but the amazing 2015 3DS title, Monster Hunter Generations.
Monster Hunter Generations Ultimate will bring the classic hunting and online team-ups fans love to Switch on Aug. 28. Hunt monsters to gather materials to create new weapons and gear, while mastering new abilities.
Take a look at the announcement trailer for Monster Hunter Generations Ultimate above.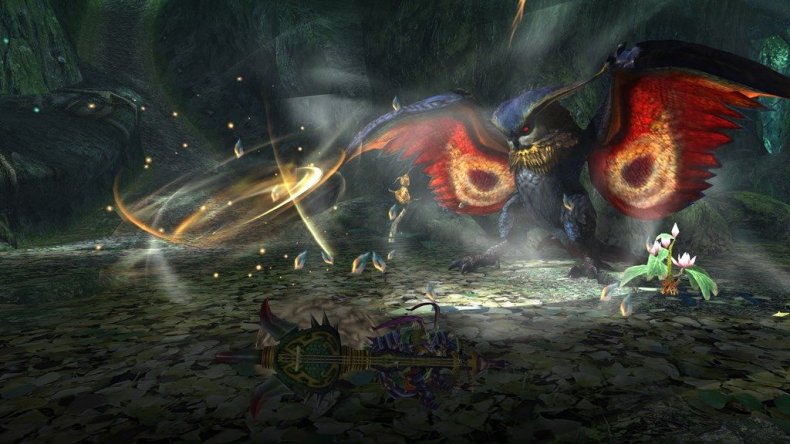 The original Monster Hunter Generations introduced two new Hunting Styles: Brave Style, which rewards players with new moves for landing successive attacks; and Alchemy Style, a support style that grants the ability to create useful items on the fly during combat.
Newcomers to the Monster Hunter franchise will appreciate that the upcoming Switch title features easy-to-execute super moves, accomplished with a simple tap of the touch screen.
Monster Hunter Generations Ultimate features a blend of classic gameplay and unique new twists, brand new explorable areas and monsters, plus returning fan-favorites like the lightning fast Zinogre and the stealthy long-tailed Nargacuga. This release introduces a new quest level called "G" rank that features even more formidable versions of familiar foes, truly testing experienced hunters' with different moves and abilities never before seen in the wild.
If you owned the 3DS version of Generations, save data can be transferred over to Monster Hunter Generations Ultimate, making all your old gear and weapons available the moment you boot up the game for the first time.
Monster Hunter Generations Ultimate will release Aug. 28.
So what do you think of Monster Hunter coming to Nintendo Switch? Did you play the 3DS version? Let us know in the comments section below.