While Monster Hunter World has continued to set the console and PC worlds on fire since its release, the franchise has been conspicuously absent on Nintendo Switch. Thankfully, Monster Hunter Generations Ultimate delivers the solid mechanics and online co-op that made the original 3DS version so great, continuing Nintendo's streak of awesome games ported to the hybrid console.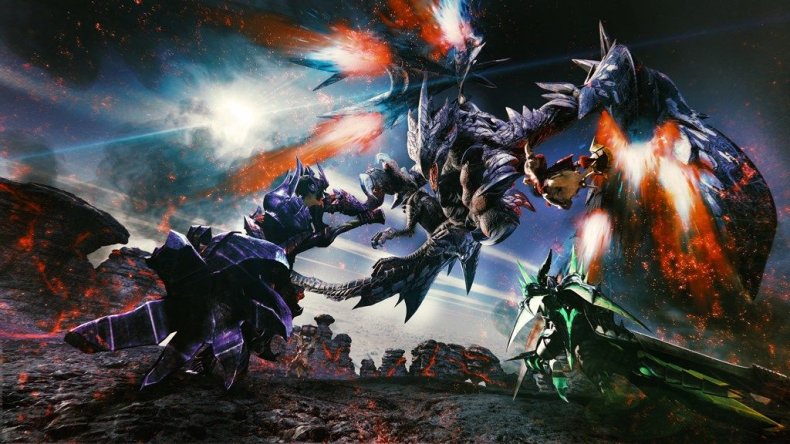 GAMEPLAY
Monster Hunter Generations for the 3DS was my first taste of the franchise, and it quickly hooked me. The RPG and action elements were outstanding when the game was released in 2016, and on the Switch they're even better. While the character models lack the usual Switch polish, playing Generations on a larger screen (whether in handheld or TV mode) made exploring towns and hunts far more immersive. The small 3DS screen didn't do the various environments justice, but here, the plains feel wider, the trees taller and monsters more menacing.
Generations offered enormous depth in strategy and customization for its time, and that continues to be the case on the Switch version. Players can try out and combine different weapons and fighting styles (Hunter Arts) to match their preferences, changing things up to better suit what their hunting group needs.
You'll be able to collect and craft weapons and armor that makes your character your own, or you can amass various armors and weapons to take on other monsters. There will be hunts where a monster breathes fire, for example, and you'll want armor that provides resistance to flame attacks. All you need to do is visit your home and swap out the armor and weapons needed. You can even change your Palico's armor, weapon and class. Do you want it to be an attack-first partner or a scavenger?
There's so much customization in Generations that veterans of the franchise will enjoy. However, newcomers to the franchise, especially younger players, may feel a bit overwhelmed here. The tutorials do help new players get the hang of hunts and fighting monsters, but the explanations for the crafting elements could be much clearer, and a tutorial walking players through things would go a long way.
If you owned the 3DS version, the Switch game offers a welcome chance to transfer your saves. If you didn't get to complete every mission or craft every piece of equipment you wanted, now you can continue your journey on a superior console. However, if you saw all you needed to on the 3DS, this may not be a must-buy. There are now G-rank missions that let hunters fight stronger and meaner versions of classic monsters, so there's that if you're looking for a challenge.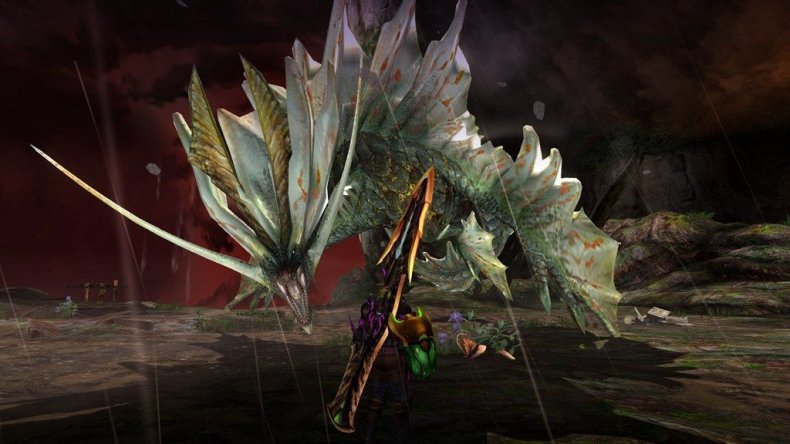 ONLINE
What really got me hooked on Monster Hunter when playing Generations for 3DS was the online element, and it's by far the best part of Generations Ultimate . The Switch version captures all the fun of getting friends together to go on different hunts and looking for certain materials for crafting.
You can connect to the server to find other hunters to group up with, or create your own sessions with friends. It's relatively easy to find other hunters to go on missions with (something that will be even easier once the game is out and more players are available) and to create your Hub with your own parameters.
Unfortunately, there's no real way to communicate with those in your group. There is a chat with pre-installed messages that you can use, but it's very limited. While not having that direct communication didn't hurt my experience or the hunt, it definitely would have enhanced it.
Local play, though, does not have that problem. It's easy to set up and is the best way to play online in Generations, because you can communicate with your teammates easily. The Switch's "play anywhere" style makes it easy for players to hop into a mission from anywhere with a decent connection.
VERDICT
Monster Hunter Generations Ultimate may not be the amazing title World is, but it's a great gateway into the franchise for Switch owners who may have been missing out. There's a lot of strategy and action to enjoy and the online elements work very well, even if there isn't an easy way to communicate with your hunting group. The franchise's grinding aspects and sometimes casual experience works very well with the Switch's "play anywhere" platform, and hopefully Capcom continues to keep the console in mind for future installments.
If you're looking for a Switch game that has a large co-op online element, you can't go wrong with Monster Hunter Generations Ultimate.