'Monster Hunter Rise' Demo Set to Release for Nintendo Switch on Thursday
Capcom released a special digital event on Thursday, one showcasing more gameplay from and new information on its upcoming Nintendo Switch exclusive, Monster Hunter Rise. Among the reveals is intel on when players can start playing the demo.
Monster Hunter fans were treated to about 20 minutes of information in anticipation of the game's March release, but hunters will want to know when exactly the demo will be released on the Nintendo eShop.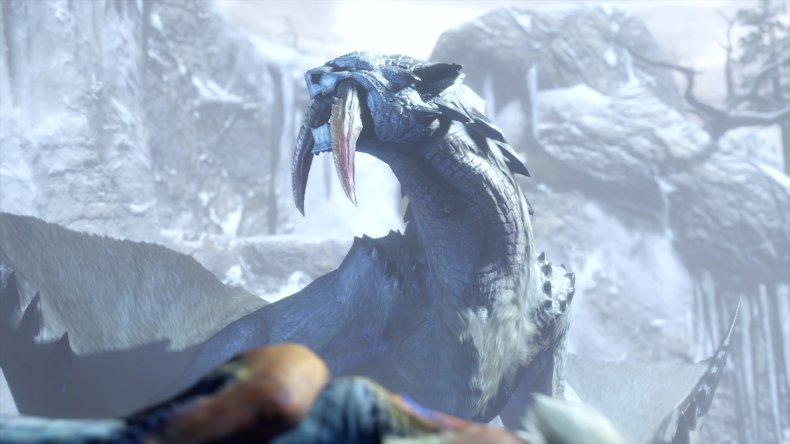 WHAT TIME IS THE MONSTER HUNTER RISE DEMO AVAILABLE
The timing of this demo is unclear, but the Monster Hunter Digital Event confirmed that it will release on Thursday, January 7.
Nintendo UK's official Twitter account confirmed that U.K. players will be able to play the Monster Hunter Rise demo on Friday, January 8, and said to follow them for more details coming soon. This update from Nintendo UK confirms that North American players can expect the demo to arrive Thursday night.
Since the U.K. is five hours ahead of the East Coast of the United States, the earliest players can expect the demo is around 7 p.m. EDT. However, judging from past Nintendo eShop releases like Super Smash Bros. Ultimate DLC characters, that time is more likely between 8 and 9 p.m. EDT.
We'll be sure to update this section when more information comes in.
WHAT TO EXPECT FROM THE DEMO
The Monster Hunter Rise demo will include multiple missions and two training missions. One of the training missions will teach players the new mechanic Wyvern Riding, and the other will focus on the Wirebug, a brand new way to traverse the land.
The Great Izuchi and Mizutsune will be available to hunt in the demo. There will be online play and a chance for players to test all 14 weapon types before the game's release.
Monster Hunter Rise's demo will last until 3 a.m. EDT on February 1.
MORE INFORMATION ON MONSTER HUNTER RISE
The new trailer that was released during the digital event showed off the return of classic monsters like the Great Baggi that you'll be able to hunt. It also showed brand new monsters like the Goss Harag and the Khezu, which will have their own unique fighting styles that hunters will have to prepare for.
The trailer also revealed Wyvern Riding. As the name suggests, hunters will be able to mount and ride various monsters in Monster Hunter Rise. Hunters can use Wyvern Riding for travel, or to attack other monsters.
As for the game itself, three new amiibo will be released on the same day as Monster Hunter Rise. You can watch the entire event below.
Monster Hunter Rise is set to release on Nintendo Switch, March 26.
Are you excited for the next Monster Hunter game? Let us know your weapon of choice in the comments section.